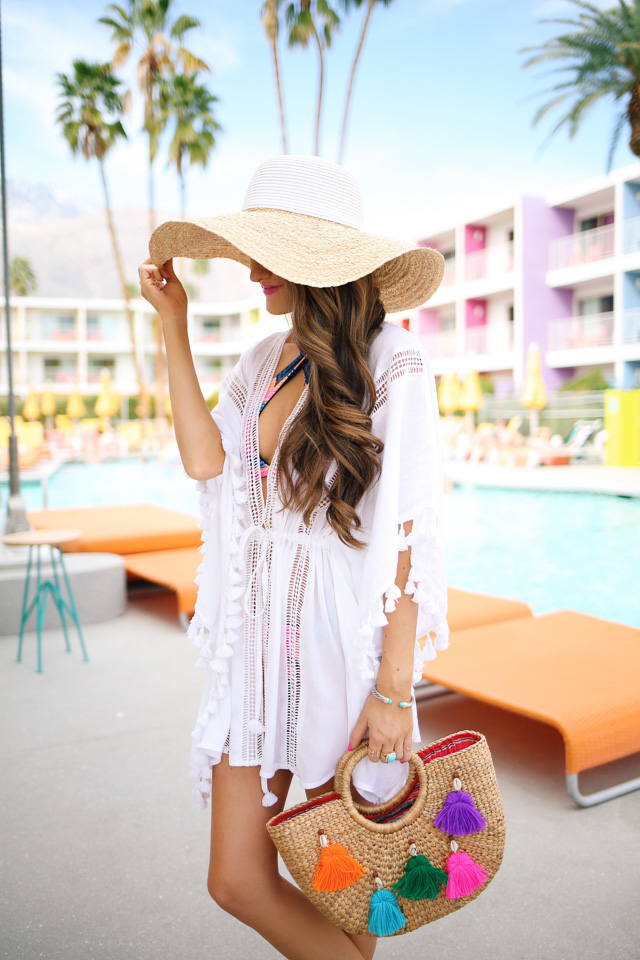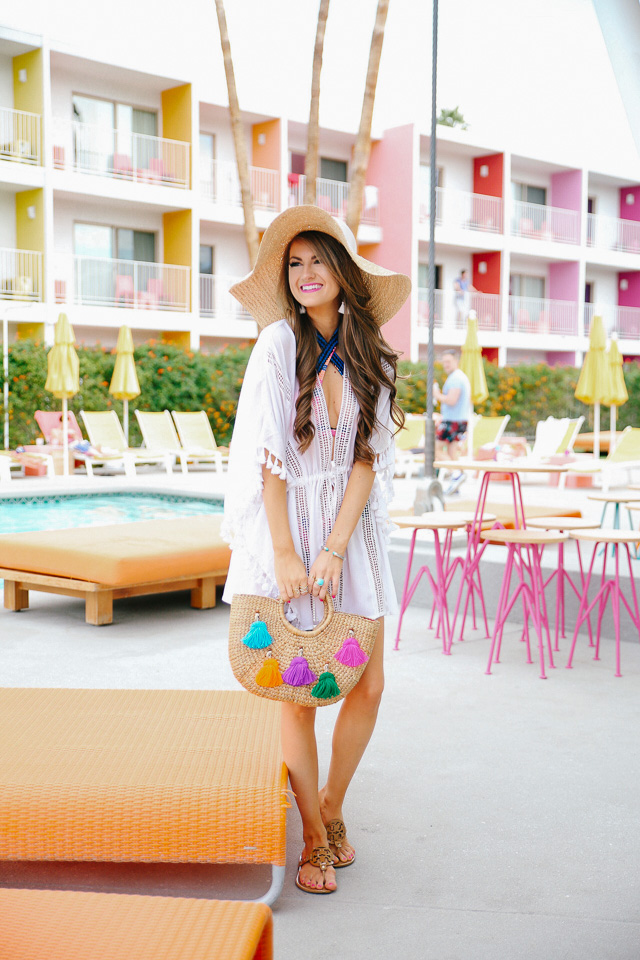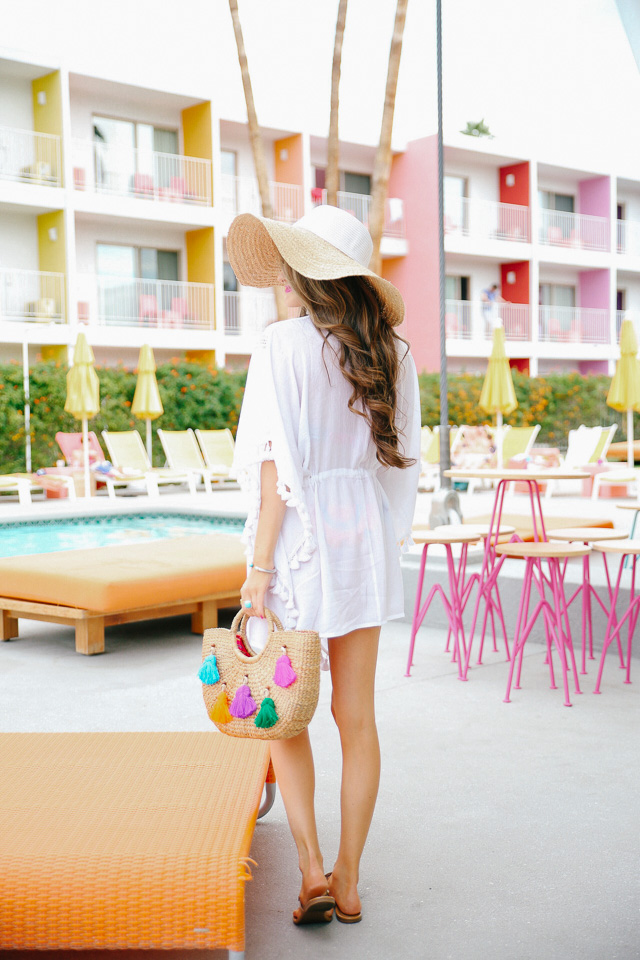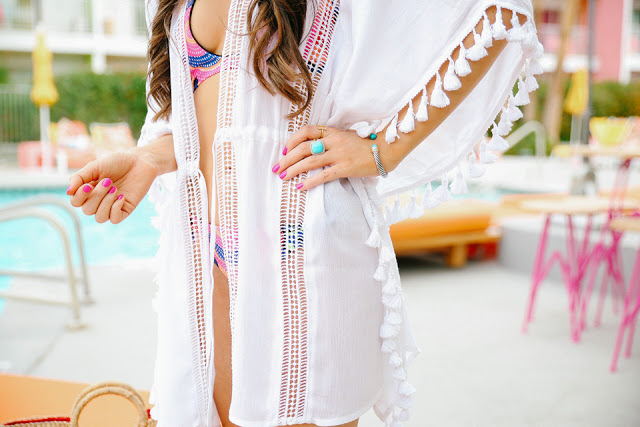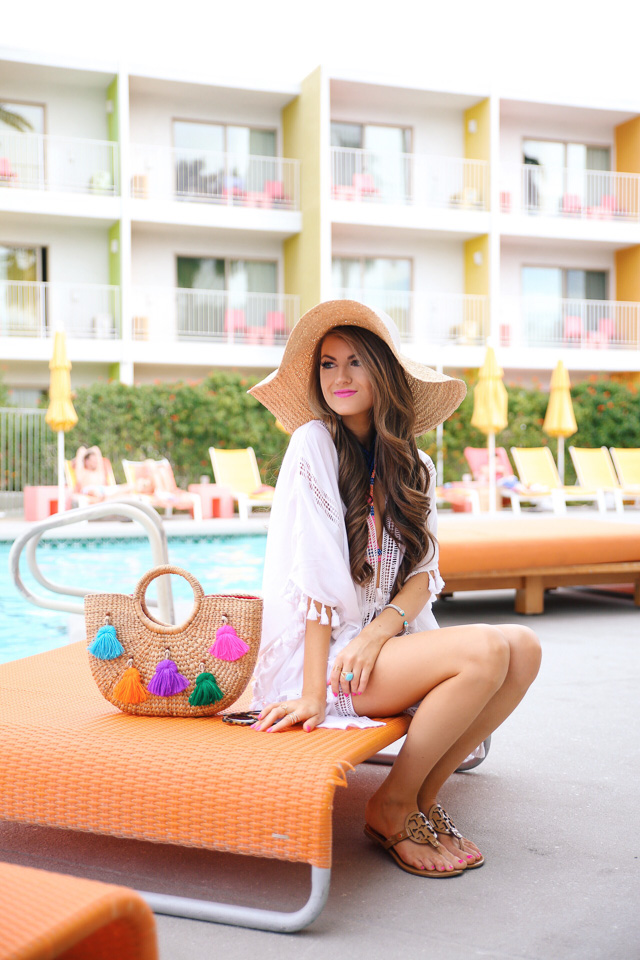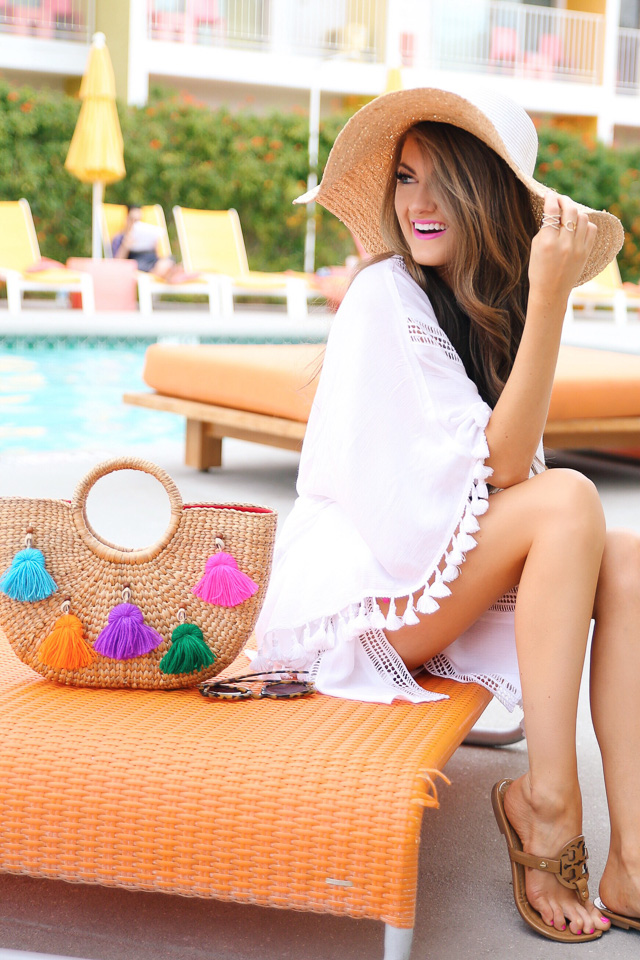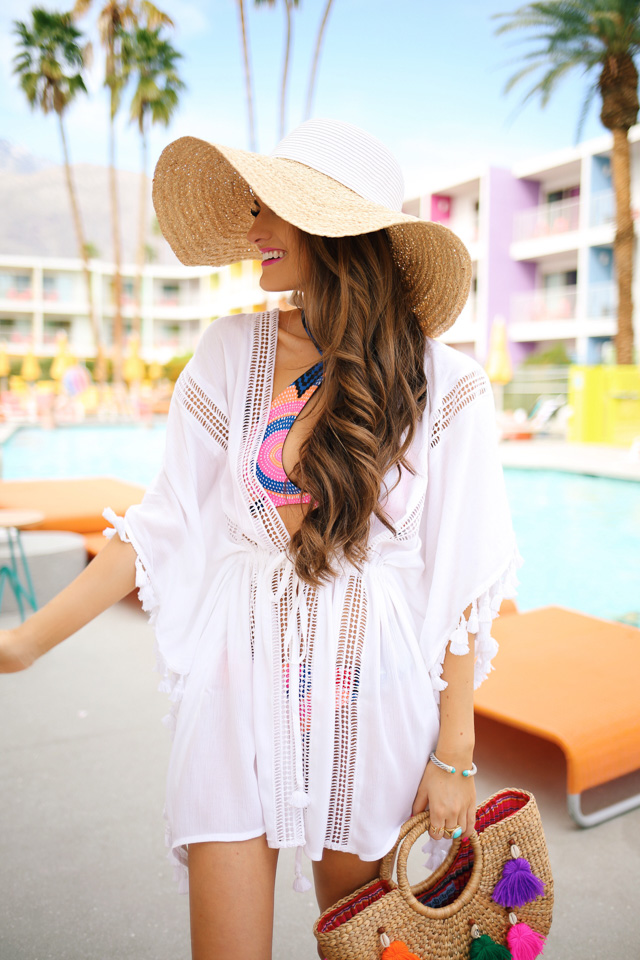 white tassel cover-up
//
Mara Hoffman bikini top
,
bikini bottoms
, also love
this print
Caslon two tone sun hat
//
Tory Burch Miller sandals
//
David Yurman bracelet
pom pom handbag
//
YSL lipstick in "tropical pink"
//
white tassel earrings
I am unabashedly a member of the IBTC (if you don't know what that is, google it 🙂 and finding swimsuits that I feel are "flattering" to my figure has always been somewhat difficult. Let's be honest, every woman wants to put on a swimsuit and feel womanly! I recently ordered this Mara Hoffman bikini top and was AMAZED at how flattering it is… really any swimsuit top that wraps will help to make the most of what you have. You have to trust me on this one! And if you still need some help in that particular department, you could always try out these inserts that are made specifically for bathing suits. I also want to point out this cute white tassel cover-up that I'm wearing in the photos – aside from being super affordable, I LOVE the tassels!
Oh and one word of caution about this particular suit: the bottoms that are meant to go with them don't offer a lot of coverage, so you may want to go with solid navy bottoms like these.
Did everyone have a good weekend?! My boyfriend was in town and we had a really fun one! My favorite part was Saturday morning – we picked up Duck Donuts (if you live in Charlotte you MUST go) and took it to the park to eat and drink our coffee. It was a beautiful sunny day and was the perfect way to spend Saturday morning 🙂
SHOP THE POST:
!function(doc,s,id){ var e, p; if(!doc.getElementById(id)) { e = doc.createElement(s); e.id = id; p = '//shopsensewidget.shopstyle.com/widget-script.js'; var cb = new Date().getTime(); p += '?cb=' + cb; e.src = p; doc.body.appendChild(e); } if(typeof window.ss_shopsense === 'object'){ if(doc.readyState === 'complete'){ window.ss_shopsense.init(); } } }(document, 'script', 'shopsensewidget-script');