It's that time of month again! Time to round up best sellers from the previous month. And, what, is it really already March of 2022?! I think you guys are also ready for some spring weather, because your favorites were super spring-y and colorful! Here are all of the items you bought the most of in February: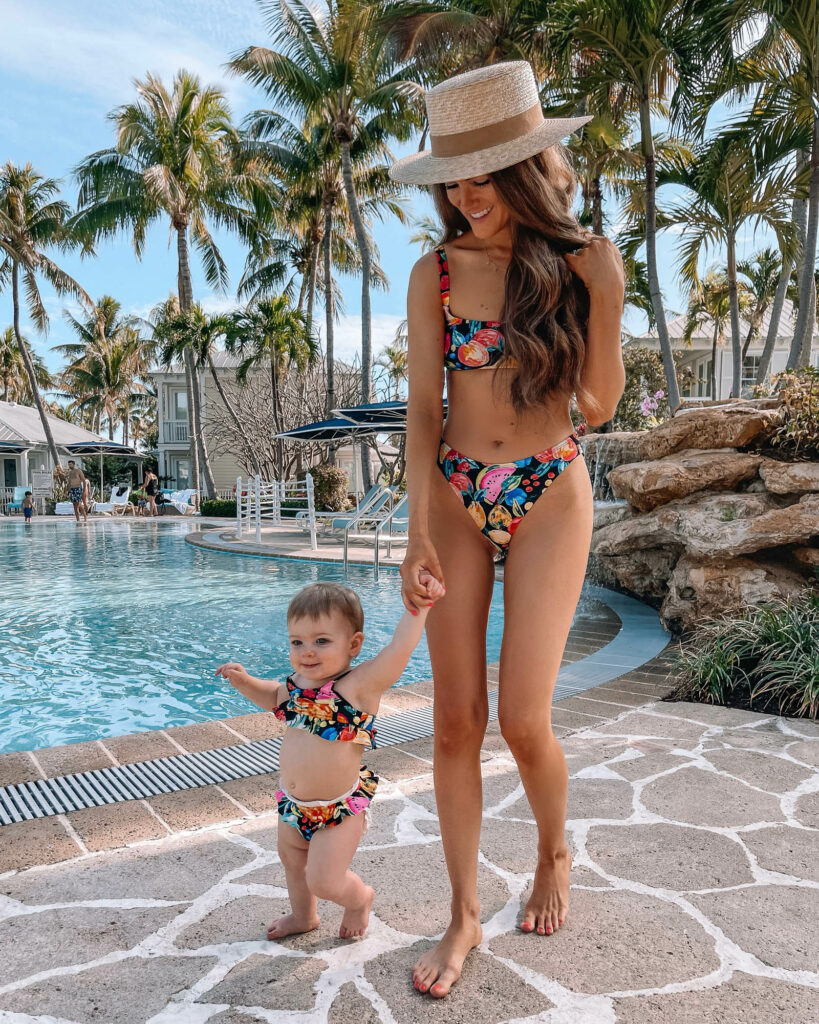 I will dress Kenny in matching outfits as long as she will let me! That's including swimsuits! hehe I still cannot get over how cute this tiny baby bikini is! It has little ruffles around the top and bottoms, and I love how vibrant the fruit pattern is against the black background. When I saw they had the matching top and bottoms in my size, I was sold! The women's version is available in a few different styles, including this pretty ruffled one-piece.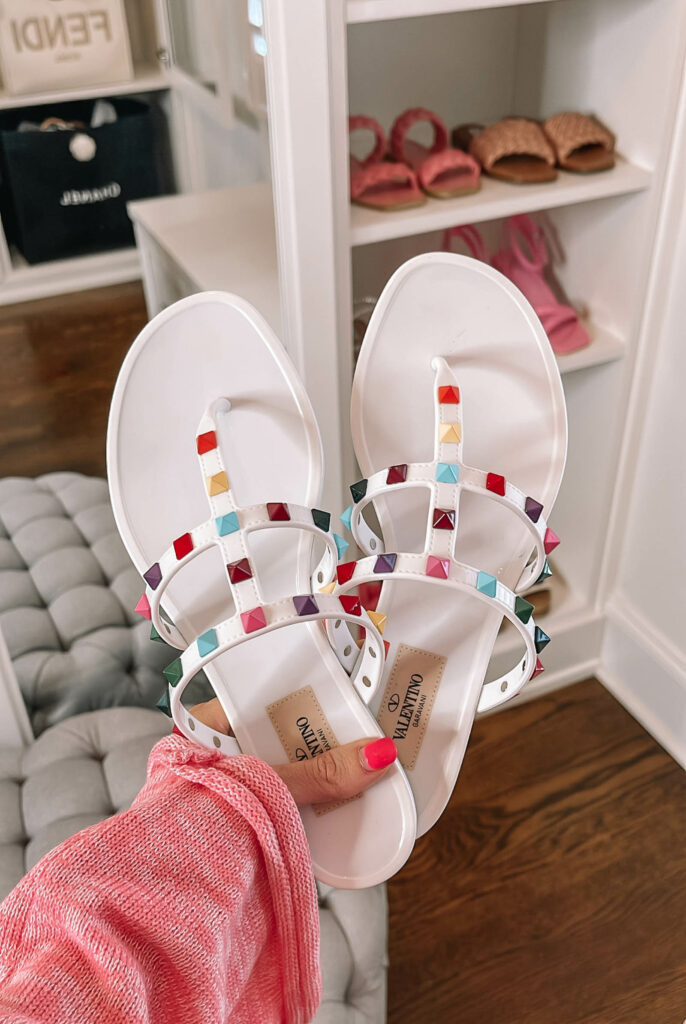 I'm obsessed with these sandals! They are the perfect way to add a little fun to any outfit! The colorful studs are not only super cute, but they make these sandals really versatile. They look great with swimsuits, shorts as well as dresses. And they can be worn to the beach or pool and out to dinner too. Because they're jelly, dirt and sand wipes right off them. They are a bit of an investment, but these sandals last forever and I get a lot of wear out of mine!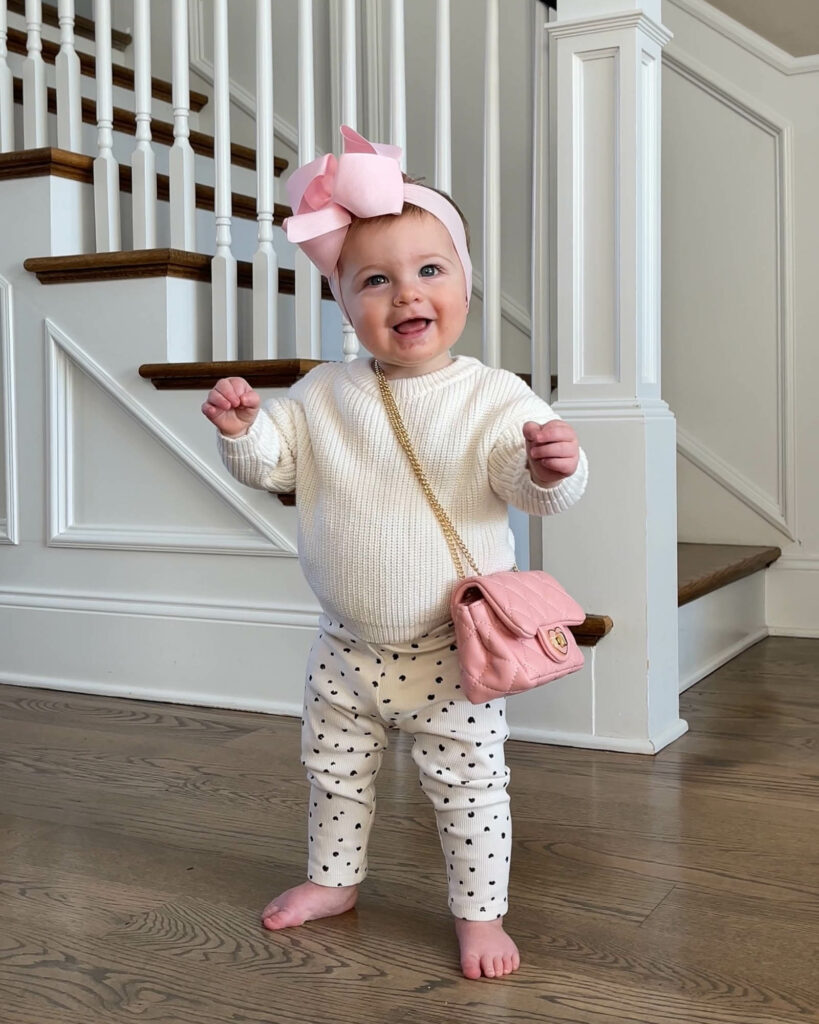 Okay, how adorable is this little baby handbag?! I knew I had to get it for Kennedy as soon as I saw it! The little heart clasp is so cute and it's really lightweight so it's easy for her to carry while she's walking. I can definitely see her carrying a few of her favorite small toys around in it when she gets a little older. It's available in so many fun colors that little girls would love and it's only $15 on Amazon.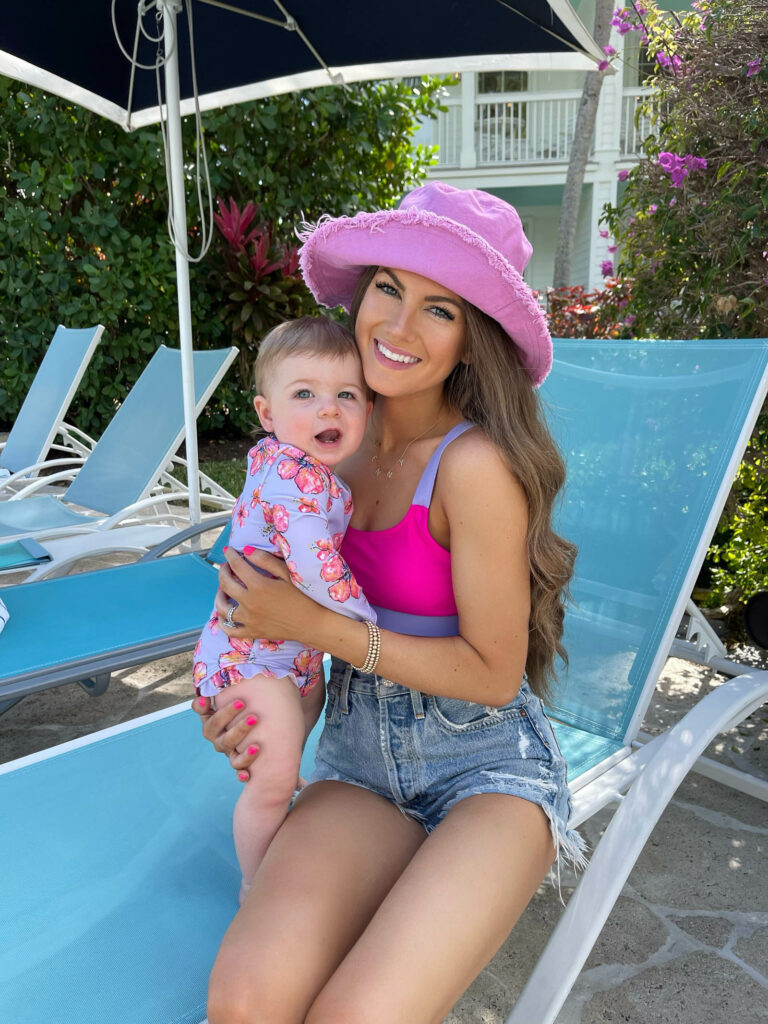 The bucket hat trend is here for another spring and summer and I am all about it! I love wearing them with swimsuits because they're perfect for protecting your hair and face from the sun while on the beach and at the pool. They're also super cute to throw on with your outfit when going out to brunch with friends. I really like the size of this one and how the edges are frayed. If you're not sure about this trend, you should at least try it out – this one is only $12 and it comes in a lot of pretty colors!
I first saw this Amazon swimsuit (shown above) on my friend, Shea Leigh, when she wore it on a recent vacation and I just had to have it! The thick straps and scoop neck design make it a swimsuit that's easy to wear while chasing around a little water baby at the pool and on the beach. The vibrant color blocking and high waisted bottoms make it really trendy and cute too. I'm in love this purple and pink combo, and because it's only $30, I got the blue and green combo as well!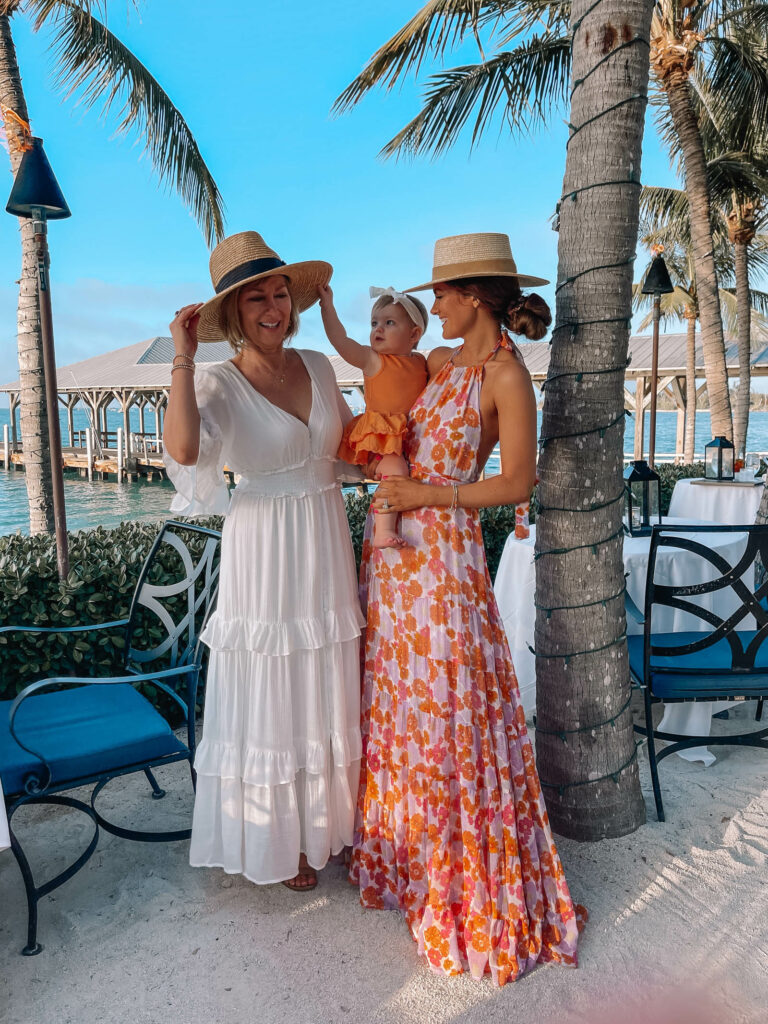 This sundress may be my favorite thing that I wore while in Key West this past month! The colors are beautiful and the floral design is so bright and cheery. It has a halter neck with a tie closure and the back is fully open. The maxi style version of this dress is out of stock right now, but you can sign up for Revolve to notify you when it comes back in stock. It's also available in a high-low style here and a mini style here.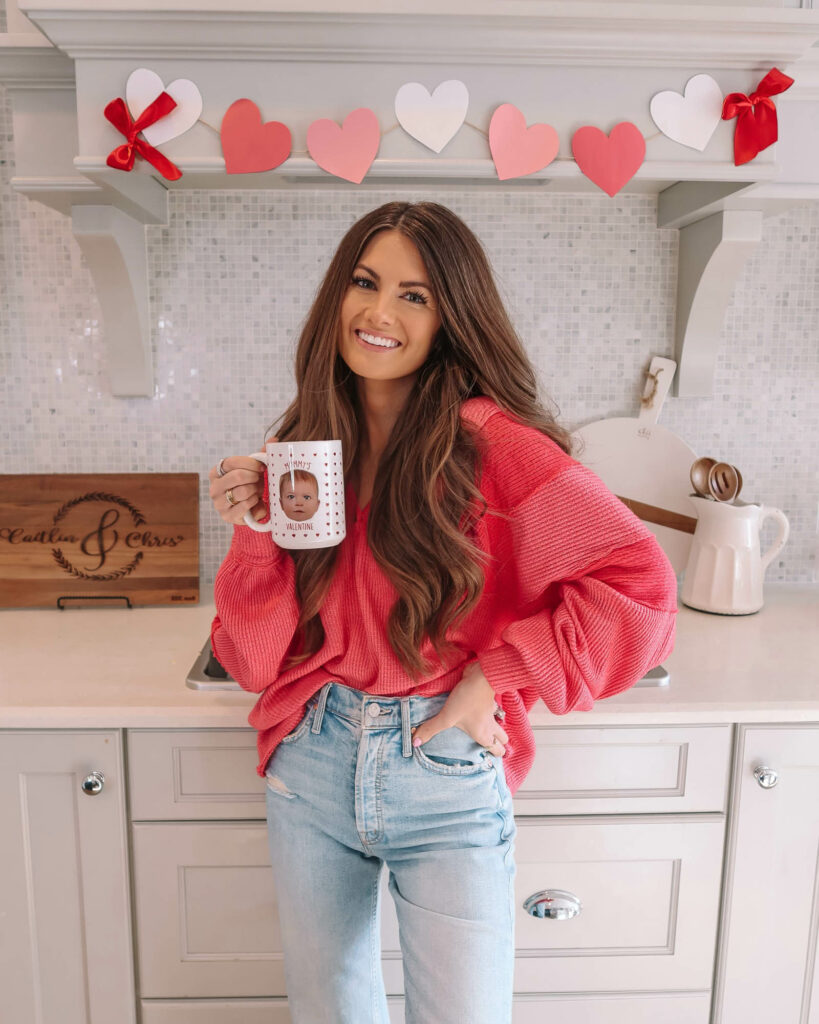 This is the second month in a row that this Free People shirt made the list! This henley top has an oversized fit, so It's also super comfortable and just an overall great casual shirt! There are two stripes on the drop-shoulder sleeves, which make it a little more fun and interesting! I paired it with jeans here, but it would also look great with leggings. I also LOVE this pink color, especially for spring, and it's fully stocked right now.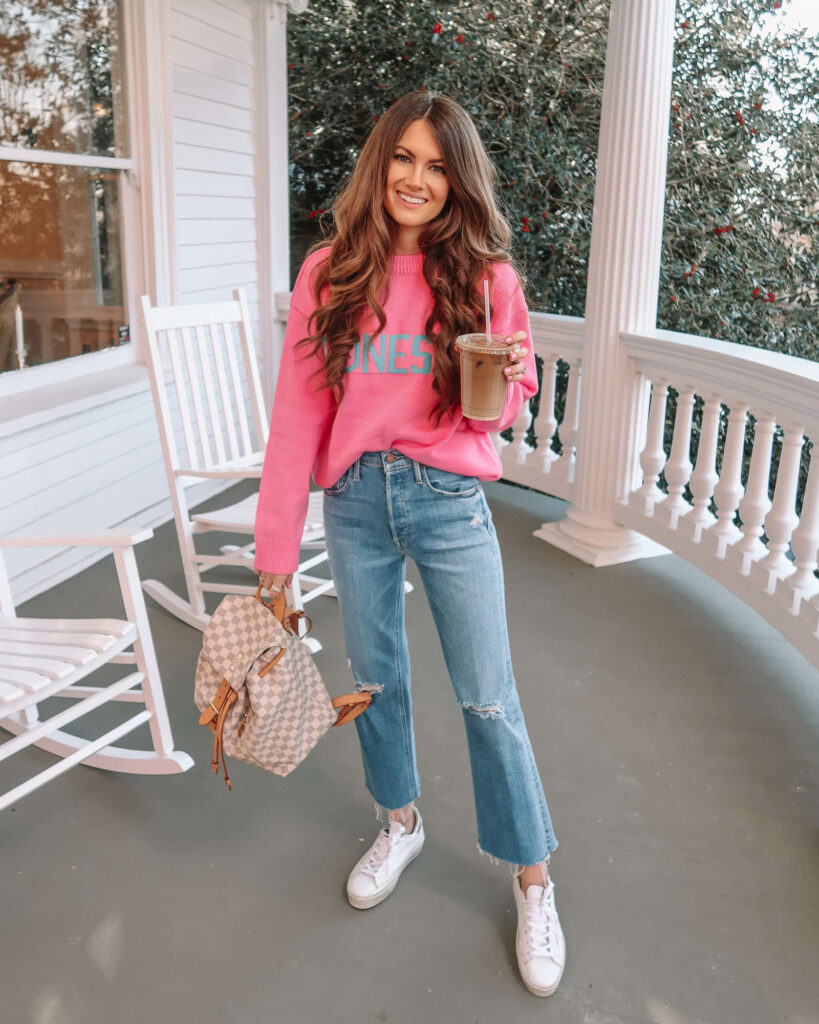 If you're looking for the perfect pair of jeans to wear into spring, look no further because this pair is it! These jeans are the perfect wash and fit. The lighter color and the distressed detailing make them the ideal jean to pair with all your cute spring tops. Plus they're a looser fitting style so they are so comfortable, and the frayed hem make them super trendy and easy to wear with sneakers, sandals as well as heels. Nordstrom only has a few sizes in stock right now, but more sizes are available here at Revolve. They are a bit of an investment, but totally worth it!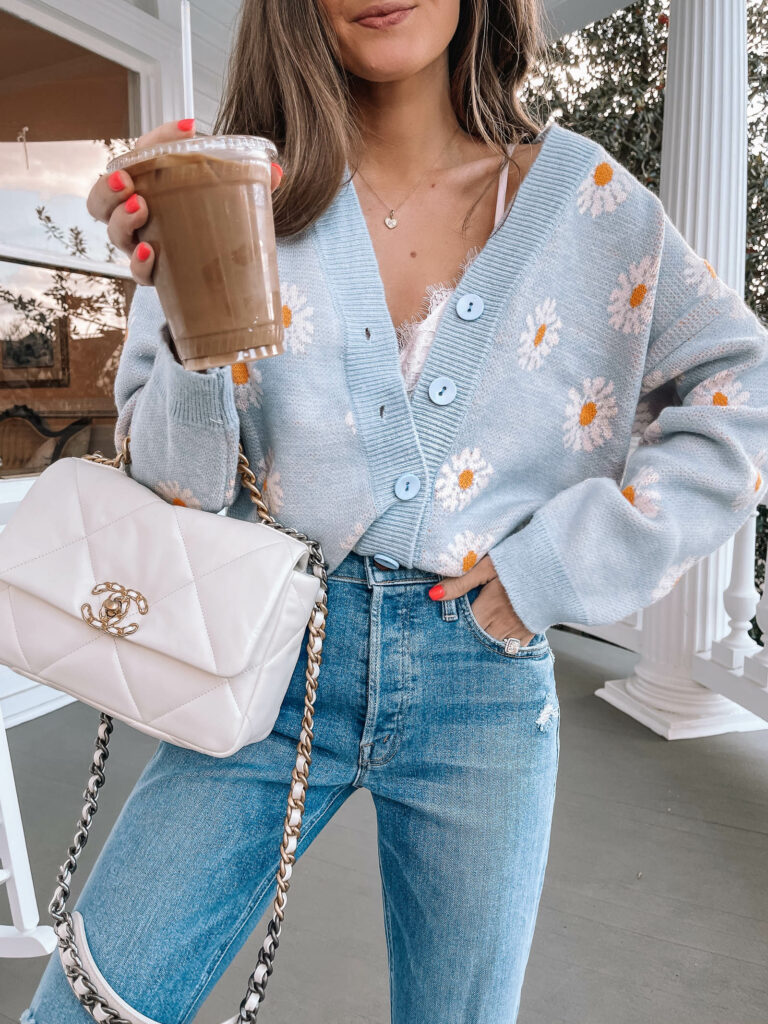 As soon has spring fever hit, I went straight to Amazon and ordered a ton of spring items in bright colors and fun patterns. It was all super cute, but I think this adorable daisy cardigan was my favorite from this Amazon haul. The blue color is really pretty in person and the daisy pattern just makes me smile! It's perfect to wear this time of year because it's springy but still keeps me warm. I paired it with mom jeans and a lace cami, but it will look really cute with white shorts when it warms up a little bit. You can see the other items from my spring Amazon haul here.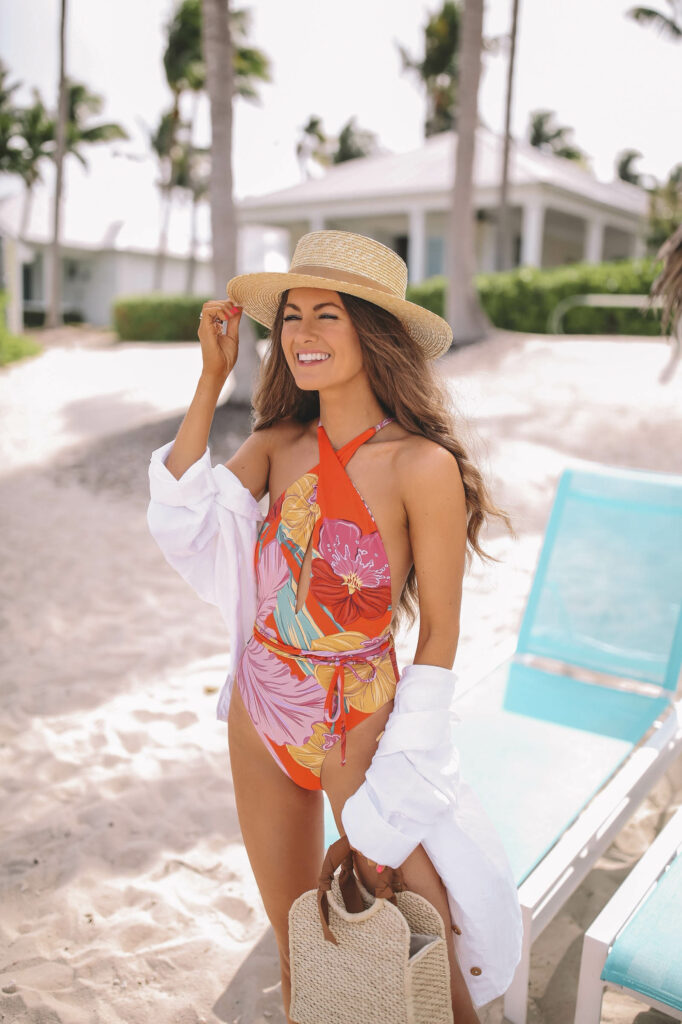 I wore this one-piece swimsuit while in Key West and it's the best because it's REVERSIBLE! The pattern on the other side is super cute, too, and I love that you can get double the wear out of it. You can also adjust the straps several ways – you can wear it criss-cross, straight, or do some fun things with the straps in the back! There are endless opportunities to switch it up. Last time I checked Nordstrom only had a few sizes left, but it's fully stocked here, at Revolve!