I don't know about you, but this year I've been trying to soak up every moment fall has to offer. From the gorgeous fall foliage to the tasty pumpkin recipes and of course the fabulous fall fashion, I'm truly enjoying every part of the season! I've noticed something unique about fall fashion this year – in addition to the warm tones of brown, tan and orange we usually see this time of year, I'm also seeing LOTS and LOTS of grey! And I have to say I'm loving it! The grey pieces seem to add a very polished and scholarly look to this season's fall wardrobe. So I put together some of my favorite ways to wear this fall's outlier color trend.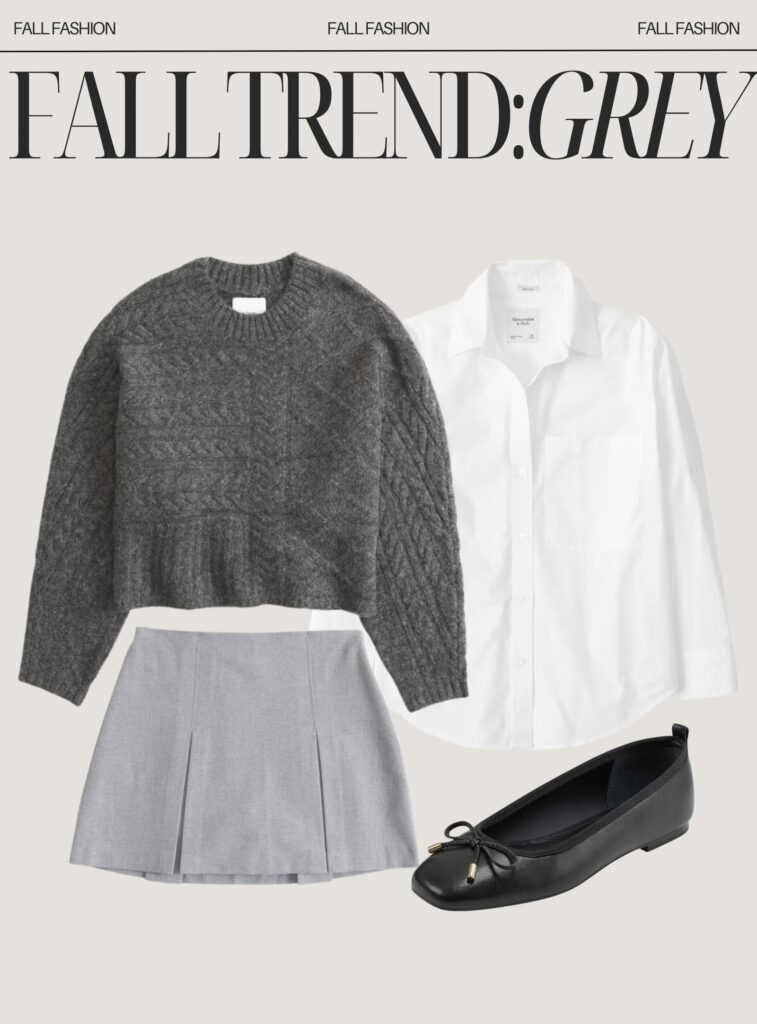 grey cable crew dolman sweater // white button-up shirt // grey pleated skort // black ballet flats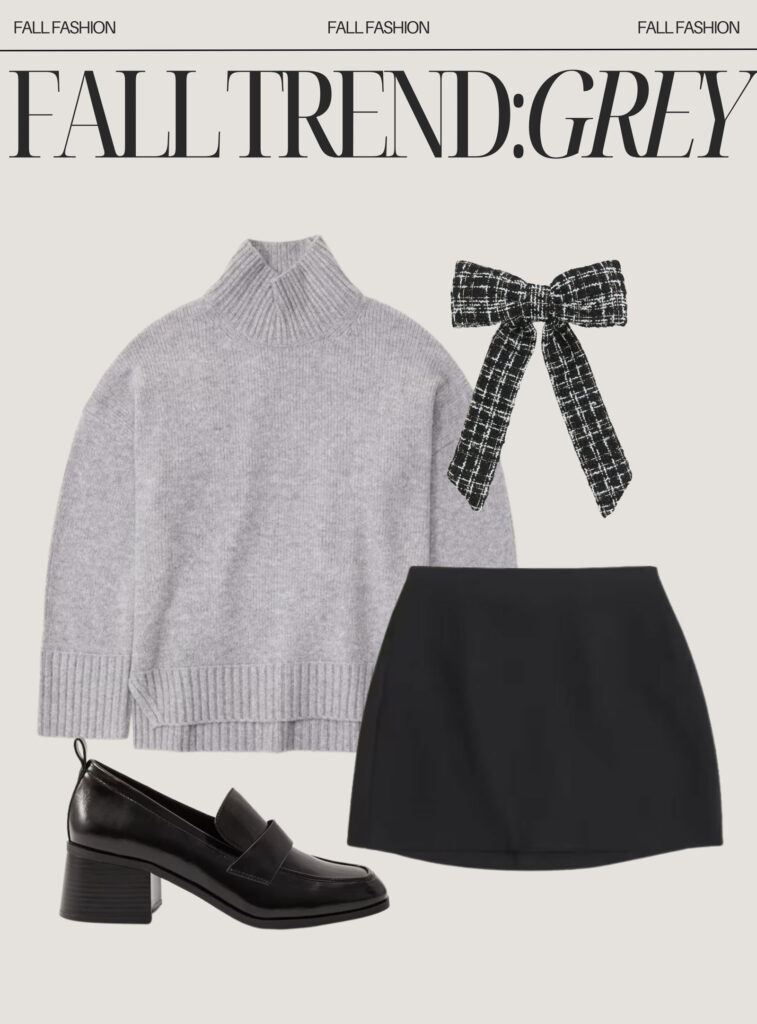 grey turtleneck sweater // black mini skort // heeled loafers // plaid hair bow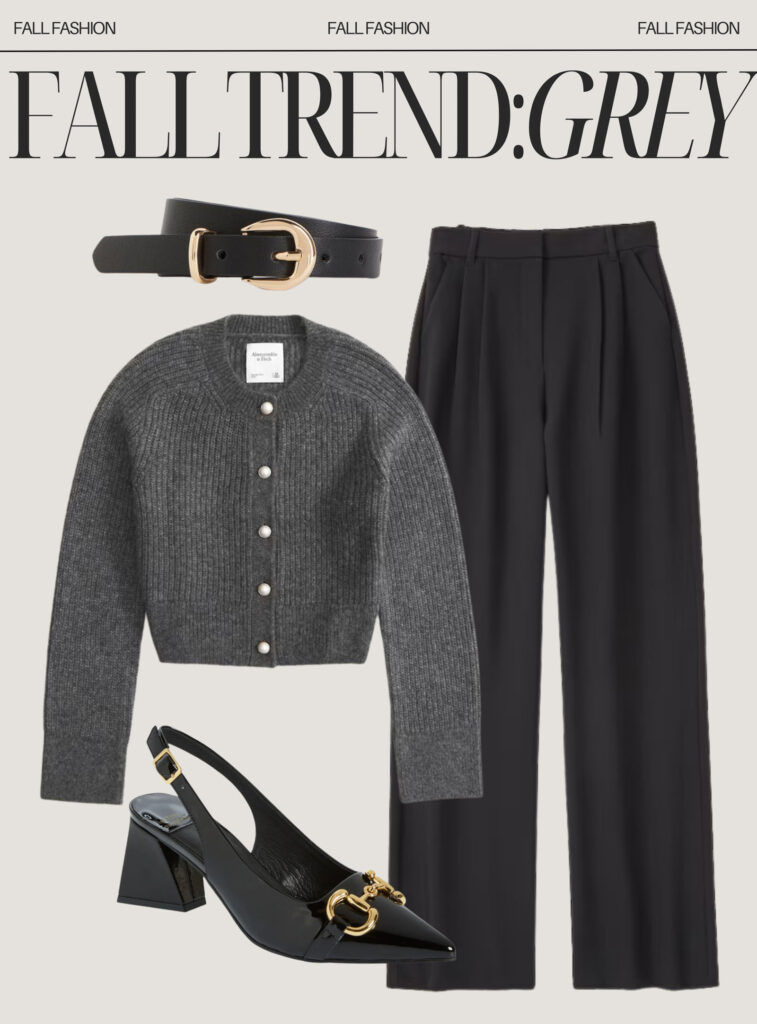 grey pearl button cardigan // tailored trousers // black belt // slingback pointed toe pumps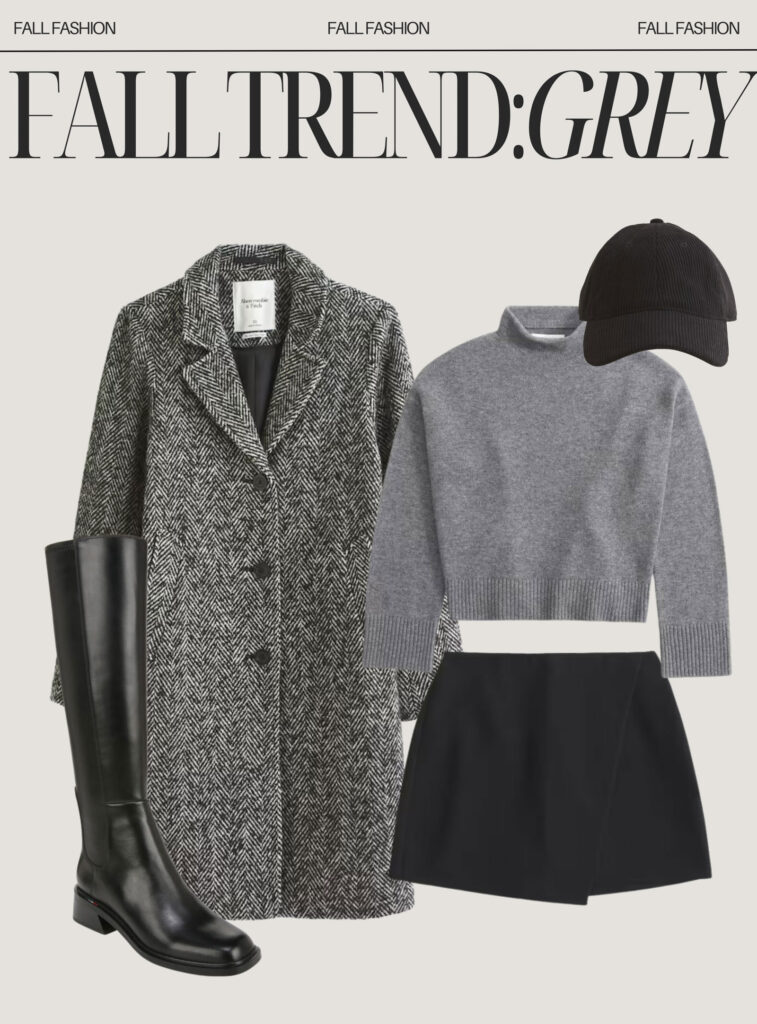 textured dad coat // grey cashmere sweater // mini wrap skort // black knee-high boots // black corduroy hat
What do y'all think of grey for fall?!