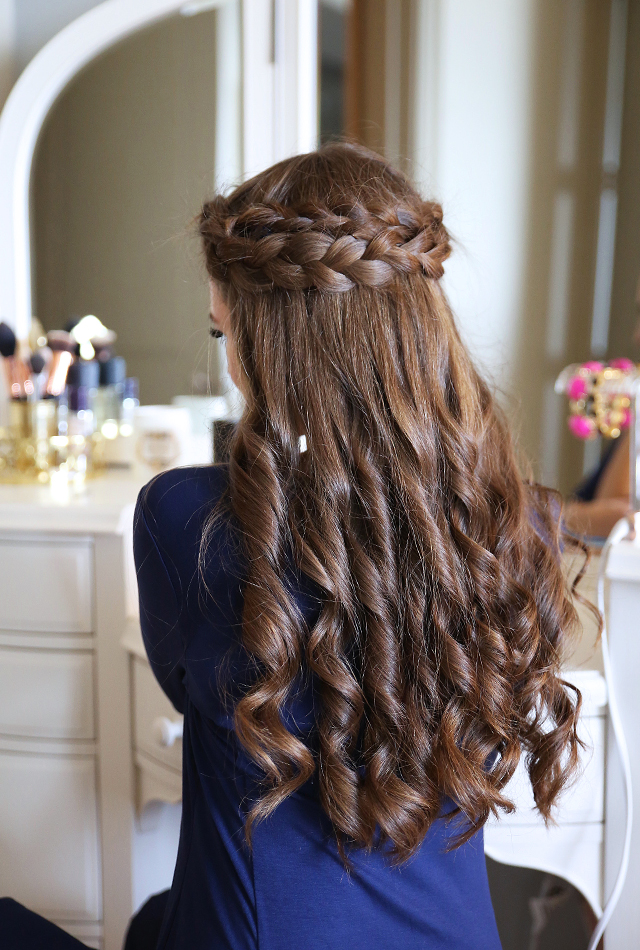 Hello, friends! Today I'm recreating one of my favorite looks from working with TRESemmé during NYFW. Remember
this hairstyle
created by TRESemmé stylists? I learned a few tips and tricks while I was in the salon chair, so I can show you how to get a similar look that you can achieve on your own at home!
To start with, you will need:
– Two elastic hair ties
– Several bobby pins (I used around six)
– Curling wand (I use and love
this one
)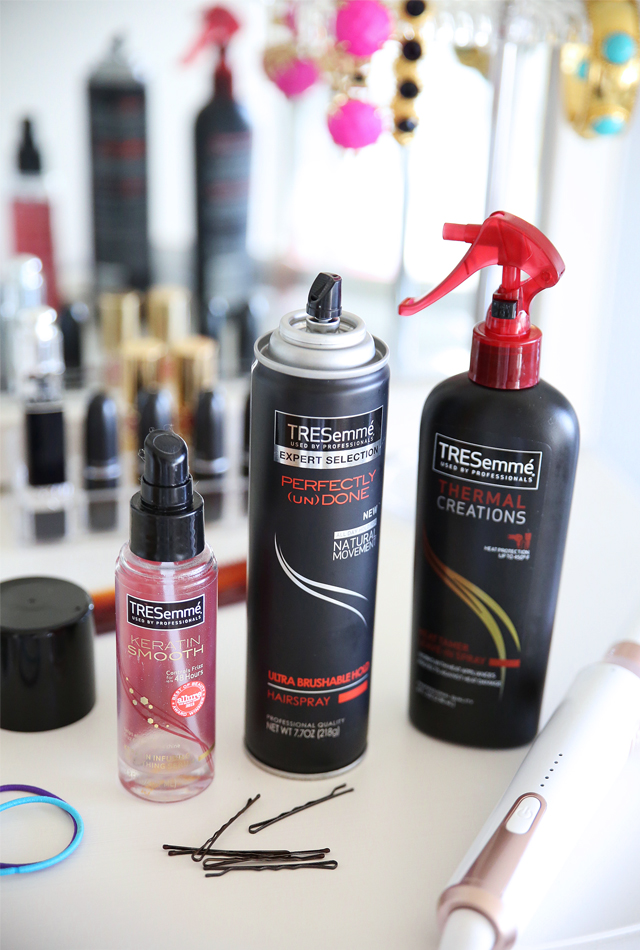 Step One: I apply the TRESemmé Keratin Smooth Keratin Infusing Serum onto damp hair before blow drying it. This makes my hair frizz-free, so that the braid and curls will be extra smooth.
Step Two
: Part your hair where you normally wear it. Starting with one side, begin a dutch braid on your hair, only pulling hair from the top of the scalp, not the bottom. (To see a good tutorial on how to dutch braid, watch
this one
!) Tie the braid with an elastic, and repeat on the other side.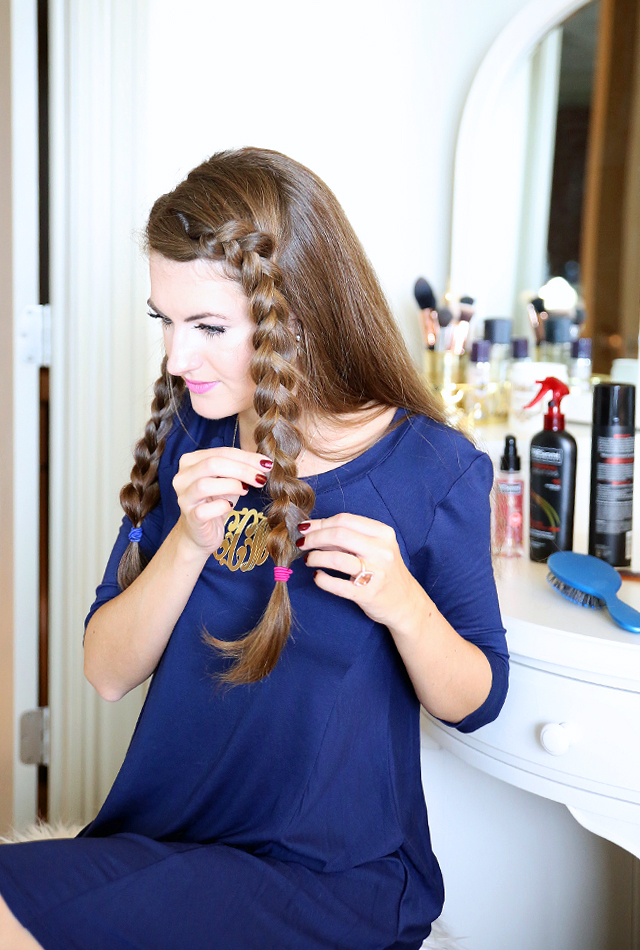 Step Three: Pull apart the braid to create the appearance of a thicker braid. To do this, gently tug on portions of the braid, making sure each strand is even (see above photo).
Step Four: Pull one braid across the back of your head, the end of it should fall right underneath where the other braid begins. Secure it with a bobby pin. Repeat the same thing with the other braid – you should be able to lay it on top of the other braid, tuck in the elastic and secure it with a bobby pin.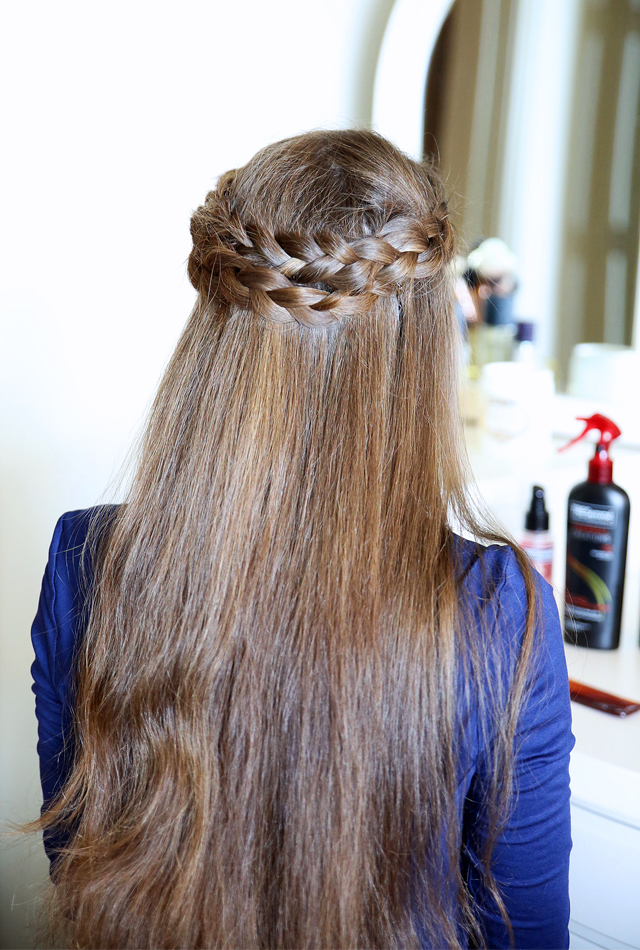 Step Five: Spray the TRESemmé Heat Tamer Leave-in Spray on the remaining hair – this will help protect it from the heat of the curling wand, and will also ensure the curls stay for a long time.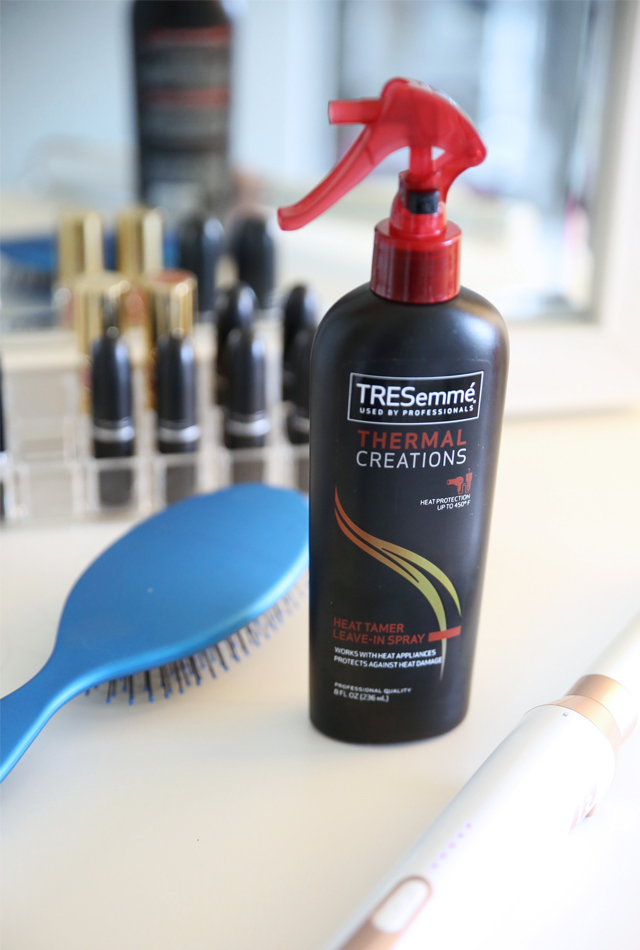 Step Six:
Now its time for curls! Working with small sections of hair, wrap each section around the curling wand. I use
this curling wand
with the 1-inch straight barrel. I've mentioned this curling wand before… it works so well, that my curls are always intact the next day.
Step Six: You're close to being done! I spray on TRESemmé Perfectly (un)Done Brushable Hold Hairspray onto both the braid and curls to keep everything in place. This hairspray is really great because it doesn't leave your hair feeling crunchy – you can actually brush through it!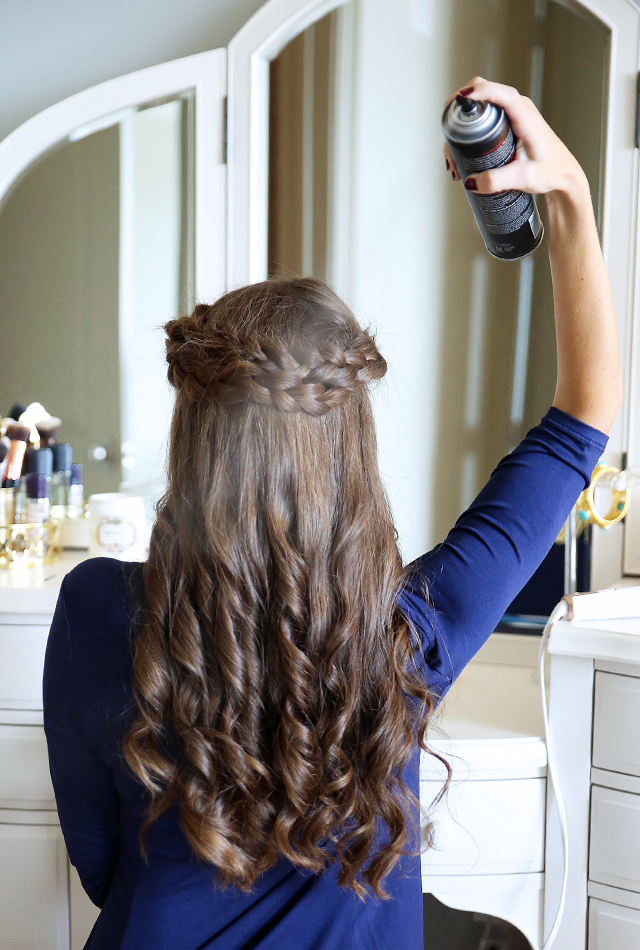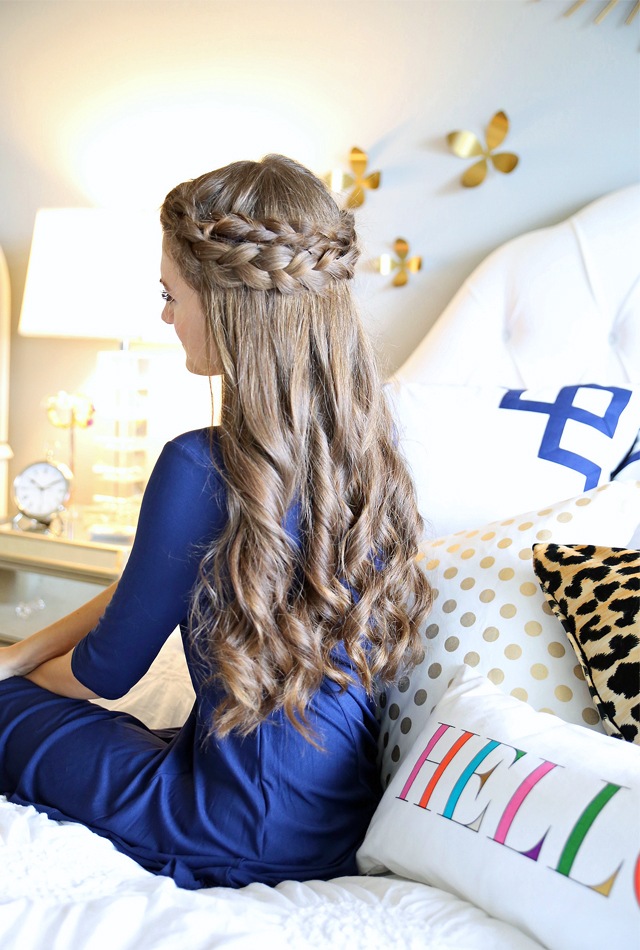 I would love to see you try this look! Tag me (@cmcoving) and @TRESemme on instagram if you decide to try it on your own! I hope you all enjoyed this tutorial. 🙂
SHOP THE POST:

JavaScript is currently disabled in this browser. Reactivate it to view this content.
*Thank you to TRESemmé, a product of Unilever, for sponsoring this post.