Hey babes!
Let's talk fitness. More specifically, let's talk Carrie Underwood fitness.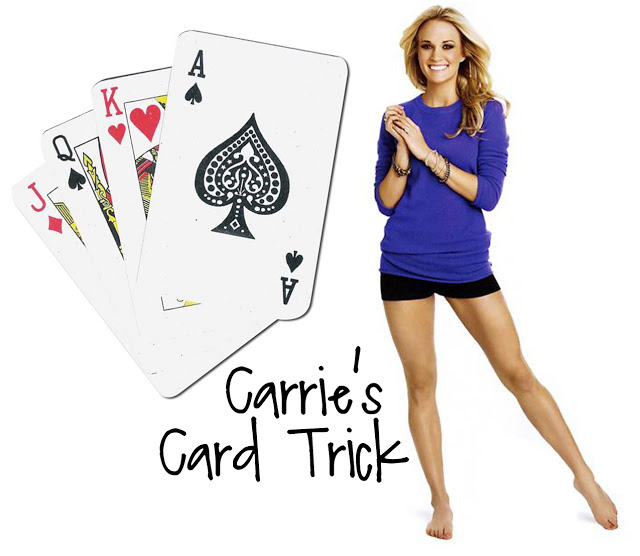 Carrie is one of my favorite celebrities. She's has fabulous style, a big voice, and one of the hottest bods around. I mean, just take a look at those sculpted legs!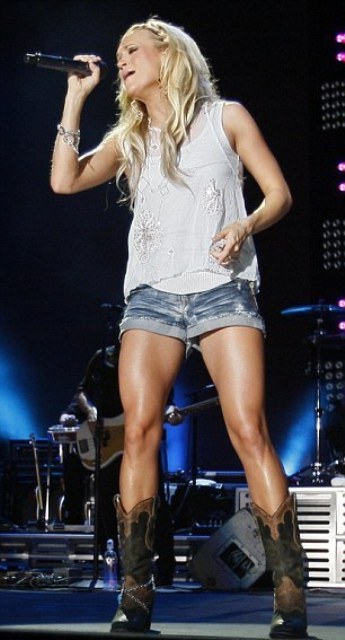 Ow ow!
In the latest issue of Self magazine, Carrie shared her secret for torching calories and toning up. Her method is fun and easy, but also keeps you from getting bored during a workout. As soon as I read about it, I couldn't wait to try it out.
Carrie says:
"I have a game I love for when I'm working out on my own, without a trainer.
I take a deck of cards and assign each suit a body area – say, diamonds for arms, hearts for legs, spades for core and clubs for cardio.
I split the deck in half and write down exercises for each suit, a different one for each half. So, if I flip over the six of hearts, I'll do six squats. If the next card is ace of diamonds, that's 14 push-ups. Sometimes I'll make spades boxing and beat the crap out of the bag for however many punches the number on the card says. Having different exercises for each half of the deck keeps me from getting bored. I make sure there's a joker in each half – that's a mile run on the treadmill. Then I go through the whole deck. With a 15-minute warm-up on the elliptical, it takes about an hour and a half total, but it's fun because you've designed the whole workout yourself."
I tried this workout earlier today, and while I only got through half the deck, I worked up quite a sweat. The best part was I could customize the workout to the types of exercises I like to do. For instance, I hateeee squats, so when I picked a "leg" card, I opted for leg lifts instead. I also did jumping jacks, planks, crunches, and bicep curls. Going through half the deck of cards took me only 30 minutes and was super effective – I'll definitely be sore tomorrow!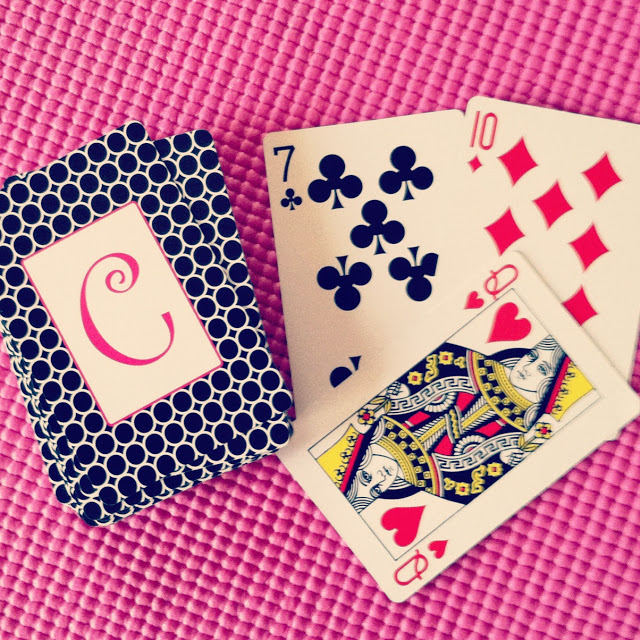 My cards and workout mat!
Check out the mag for more of Carrie's workout tips, as well as the typical meals she eats. I can't get enough of her! How about you guys?
Love, Cait