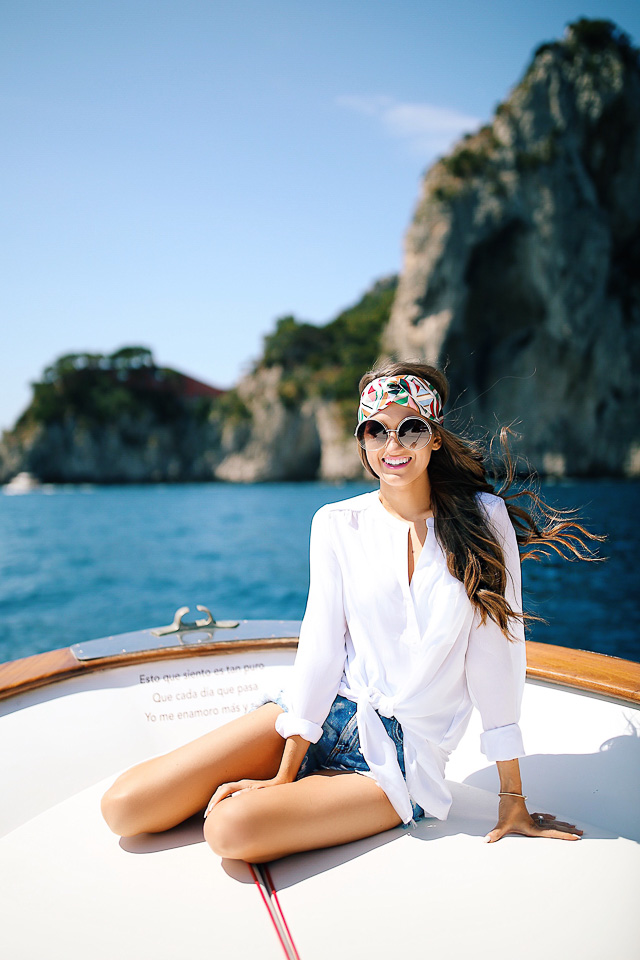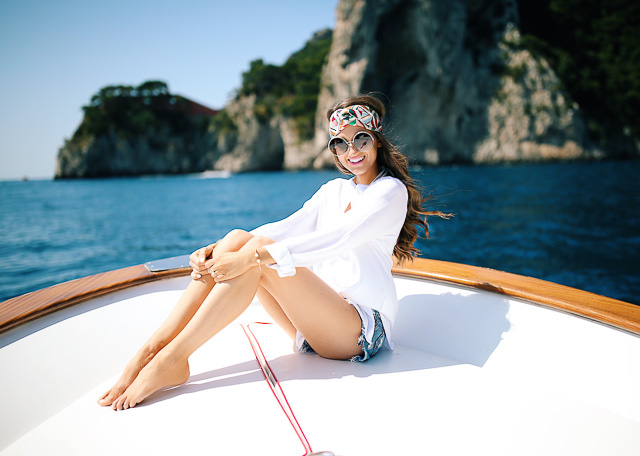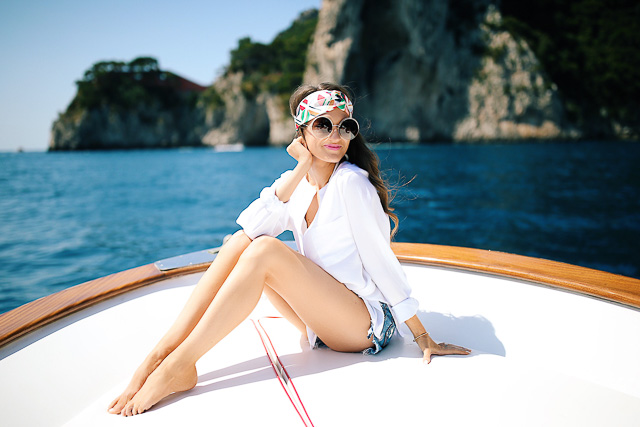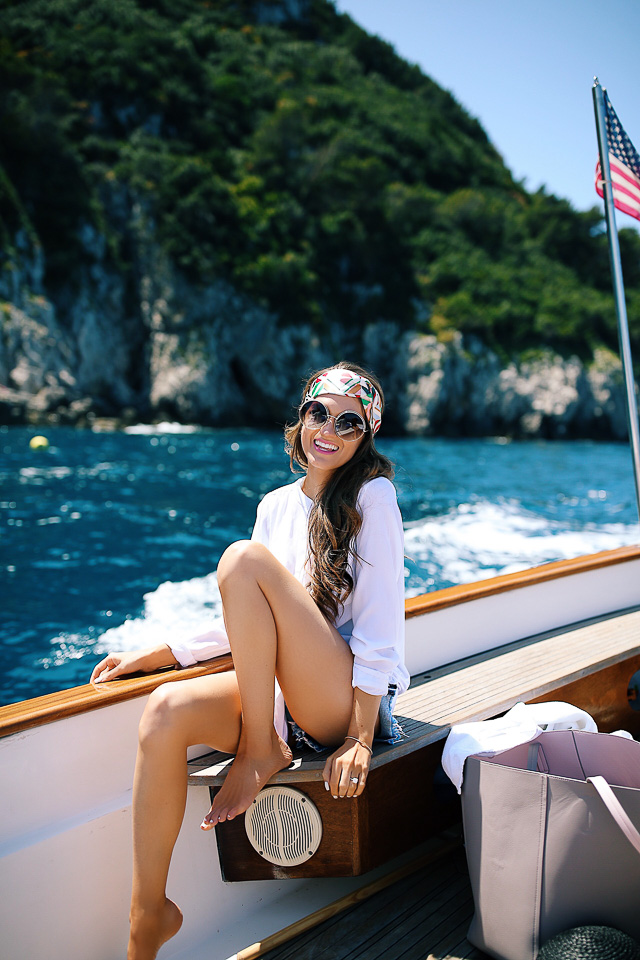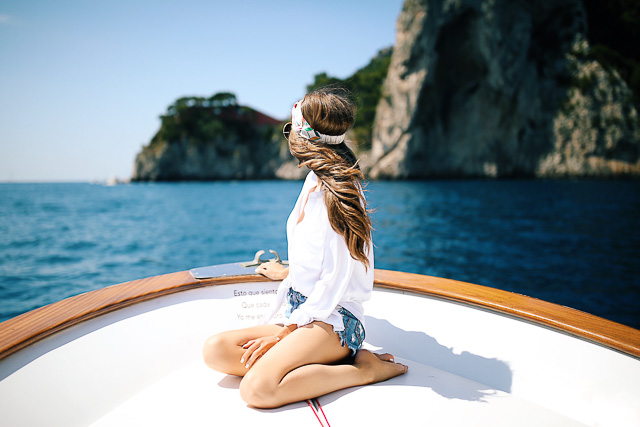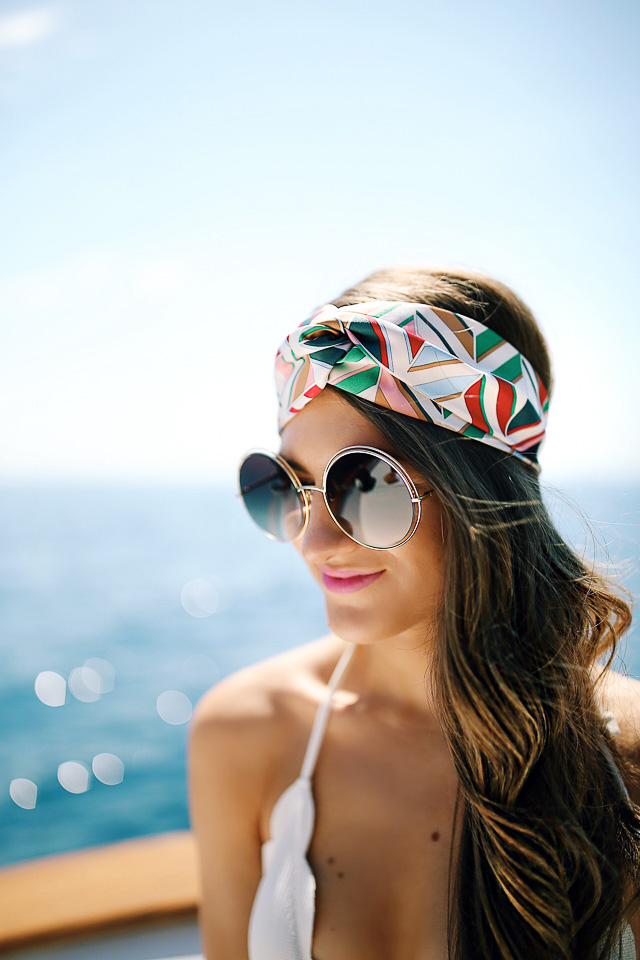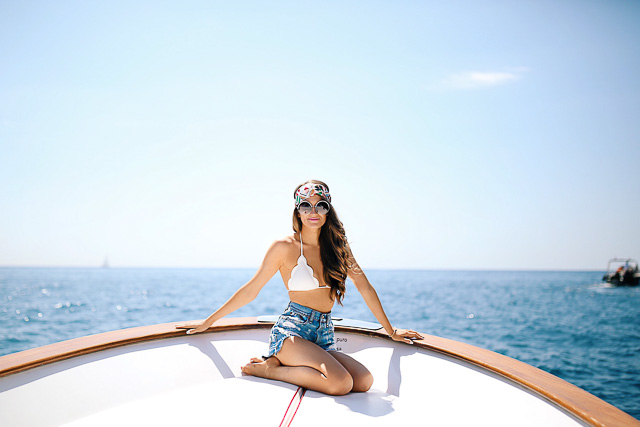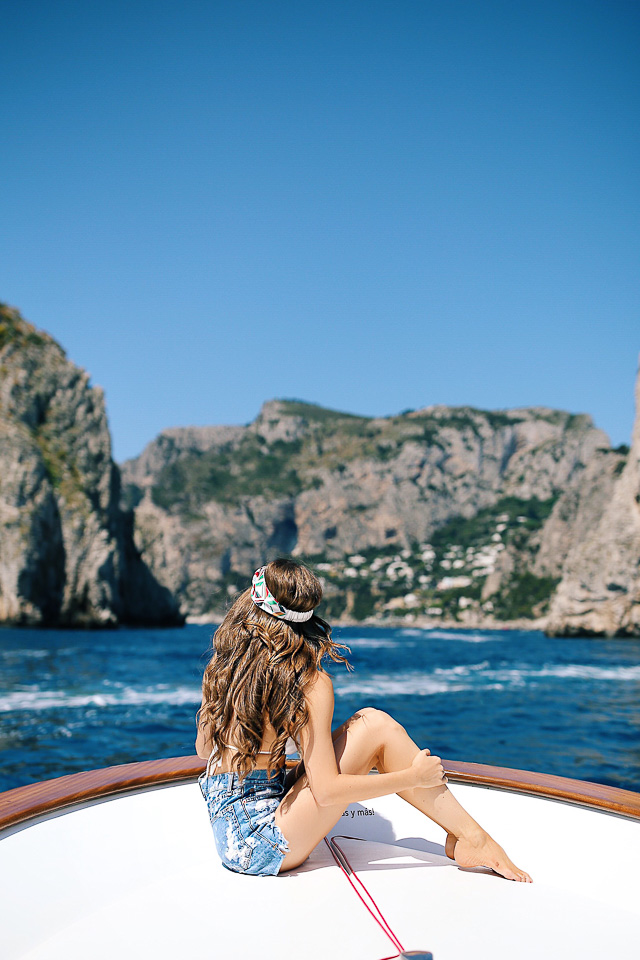 Now that I've featured all of the Positano and Ravello content on my blog, it's time to move on to Capri. And this was one of the best days of my whole life…. an entire day spent on a boat in Capri! We had our hotel make the boat arrangements, and then met our captain at Fontelina Beach Club. He took us to all the little grottos and then anchored in the middle of the ocean next to some huge rocks so that we could lay out and get some sun. It was magical. Now on to the outfit – I love how this outfit is retro but still practical – the head wrap really helps protect your hair from the wind! I bought both the Fendi head-wrap and my sunglasses while we were shopping in Capri the day before – I am having trouble finding the exact versions online. However, if you like my head wrap, I did find
this one
and
this one
– both on sale! I also wore this
white button-up top
a ton on our trip – it's really comfortable and versatile – I love tying the front in a knot.
I sometimes think if I could live the rest of my life on a boat, I would. My parents LOVE to tell this funny story from college – one time our family went on a dolphin cruise and I brought along my college boyfriend at the time. My dad says that the water got really rough and at one point he looked over and my ex was getting seasick off the side of the boat, while I looked as happy as a clam, drinking a Bud Light and eating a hot dog. Ha!
Anyway, happy Wednesday everyone! I'll be back tomorrow with an updated BOOK REVIEW! A lot of you have been asking for one, and I've read some really good books lately that I can't wait to share!
xoxox
SHOP THE POST:

JavaScript is currently disabled in this browser. Reactivate it to view this content.