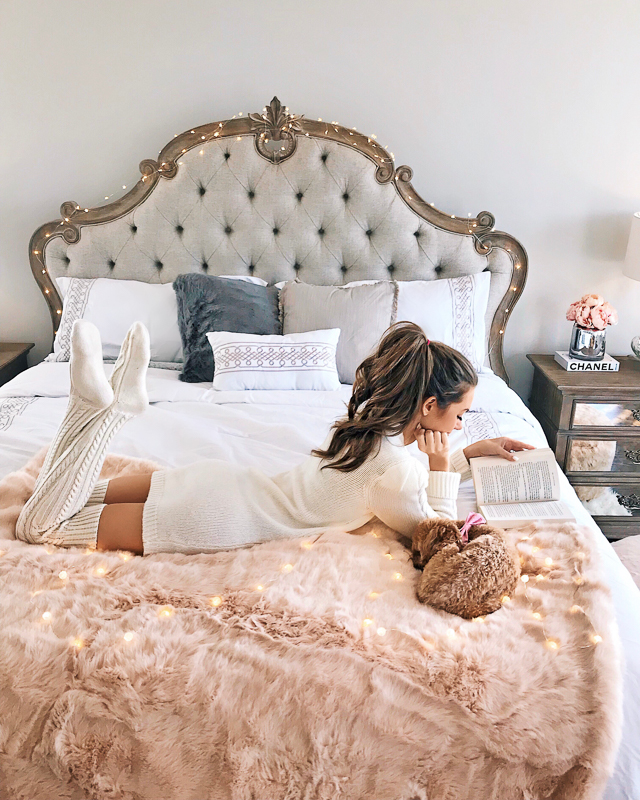 Good morning everyone!! Sorry it has taken me so long to get another book review up. I don't know what was up with me – for a period of time I was unable to get interested in any book I picked up. It seemed like every single one I read was a dud, and I didn't want to do a book review post full of bad books! When Chris and I took our vacation to Mexico, I was finally able to relax a little bit and dive into a really good book! The first two books and the last one on this list were out-of-this-world AMAZING so if you read any of them, pick those three!! 🙂
One of the best books I've read in a LONG time!! This one kept me guessing and avidly reading until the very last page. I really related to the main character and was rooting for her the entire time, which made the book even better. The premise is this: Iris and Will have a perfect marriage: a nice home in Atlanta, a loving relationship and the excitement of trying for their first baby. However, Iris's world comes to a halt when she learns that a plane headed for Seattle has crashed, killing everyone on board, including her husband Will. The thing is, Will wasn't supposed to be on a plane to Seattle – he was supposed to be at a business conference in Orlando. As Iris searches for the truth, she finds out that she may not have known her husband very well at all. And what she does find is shocking!
If you're looking for a book to truly captivate you and pull you out of your own reality for a little bit, then this one is the one! This is actually a YA suspense novel so most of the characters are in high school, but it didn't bother me one bit because the story is so compelling. Kelsey has lived most of her life in a shadow of fear, raised to see danger everywhere. Her mother hasn't set foot outside their front door in seventeen years, since she escaped from her kidnappers. Kelsey knows she's supposed to keep a low profile, but that plan is shattered when she drives off a cliff and is rescued by her classmate Ryan Baker. A few days later, Kelsey arrives home to find that her mother is missing… and someone is coming after her too. Besides the intense, gripping suspense, I also really liked this book because of the romance – it is seriously so adorable you guys, full of swoons, butterflies and with no unnecessary drama. It reminded me of when I first fell in love with Chris! Trust me – YOU WILL LOVE THIS BOOK! P.S. My mom read it after me and loved it too 🙂
If any of you guys were fans of The Widow by Fiona Barton, then you will probably love her next book, The Child. This was an enjoyable mystery novel, although I wouldn't say it was the best or most captivating book I've ever read. The story is told from the perspective of four different women. Short, punchy chapters keep the book moving along, as Kate, a reporter, tries to solve the mystery of a baby's skeleton found at the site of an old housing unit. Parts of the book seem pretty unrealistic to me, and there were so many characters that I had trouble connecting with any one character; however, the end of the book did have a twist which made it a worthwhile read.
My mom loaned me this novel and I read all of it while I was in Mexico. It did hold my attention (I finished it in two days), however the subject matter was a bit unsettling. The main character (whose real name remains hidden until almost the end of the novel) is a woman on the run: racing from town to town, changing her identity five or six times, and living off the grid. Because she's on the run, the woman is forced to commit several petty crimes, and she even ends up committing murder along the way. To be honest, I didn't like the main character one bit, nor could I relate to her. However, I kept reading because I just HAD to learn what exactly she was running from (which you do find out, at the very end of the book!). Like I said, the subject matter is a bit dark and unsettling (I myself started feeling guilty for all the crimes she was committing), but if you're looking for a novel to keep you on your toes and guessing until the very end, then you will love this one!
I normally LOVE all of Chevy Stevens' novels, however I'm including this one to let you know that I couldn't make it all the way through this book! It has a lot of five-star ratings on Goodreads, however it felt like pure torture for me to try to finish this book. Toni is in love with a bad boy, named Ryan, much to the dismay of her parents, while Toni's younger sister is perfect in every way. When Toni's sister is murdered, it is pretty obvious that Toni and Ryan did not do it, yet they are convicted of the murder and sent to jail. What's even worse than Toni being wrongly convicted of murder and sent to jail is probably the amount of bullying that she undergoes throughout the book. This girl can never catch a break: she is bullied in high school, she's bullied during her prison sentence, she's even bullied in the halfway house. It is honestly so disheartening and unrealistic, it made me angry! Like I said, I eventually had to put it down because it became too tortuous to read.
I wanted to end this review on a positive note! I am Legend is a bit different than the other thrillers on this list: it was written in 1954 and was the basis for the hit movie starring Will Smith. Although it's a bit different than some of the more modern thrillers, I ABSOLUTELY LOVED IT! If you've seen the movie before, prepare yourself because the novel is a bit different. The protagonist, Robert Neville, is the last living man on Earth… but he is not alone. Every other man, woman and child on the planet has become a vampire. The vampires only come out at night, and they are hungry for Neville's blood. Neville has to learn how to coexist with the vampires, searching for food and supplies during the day, and barricading his house at night. In particular, if you're a fan of shows like the Walking Dead, then you HAVE to read this. I can't recommend this novel enough!
If you have recently read any must-read novels, please leave them in the comment section below so that we can all see! 🙂
xoxo
SHOP THE POST:

JavaScript is currently disabled in this browser. Reactivate it to view this content.