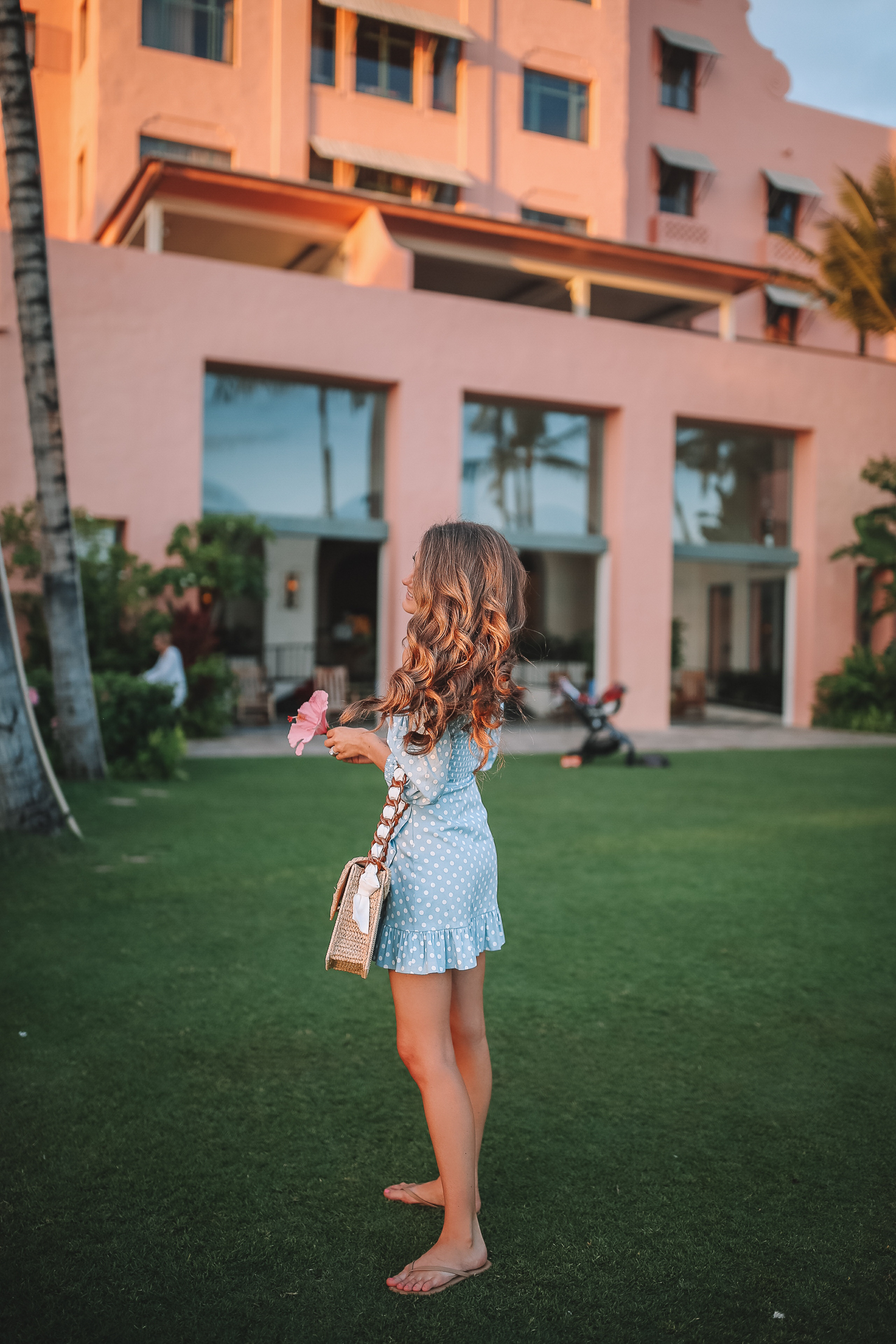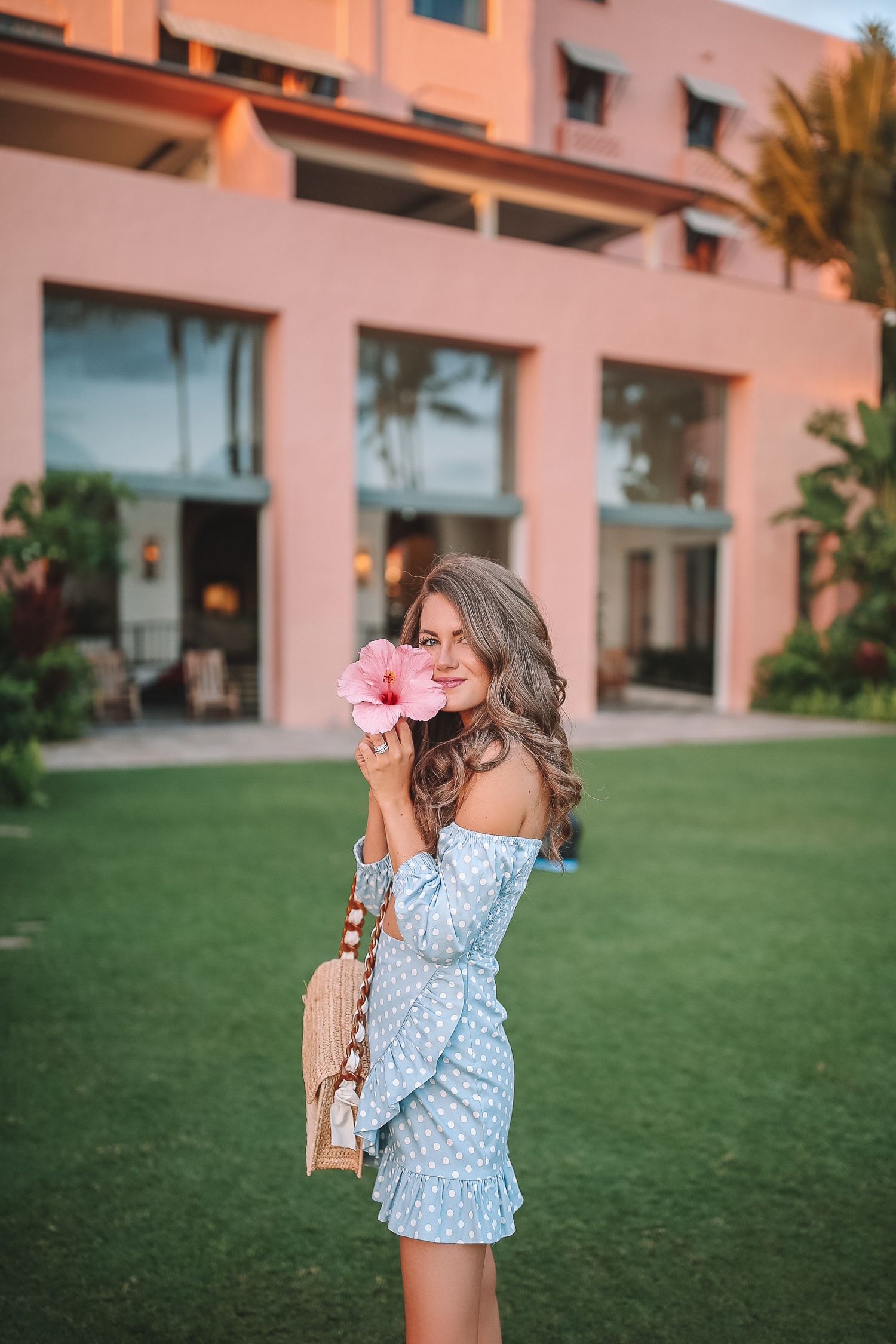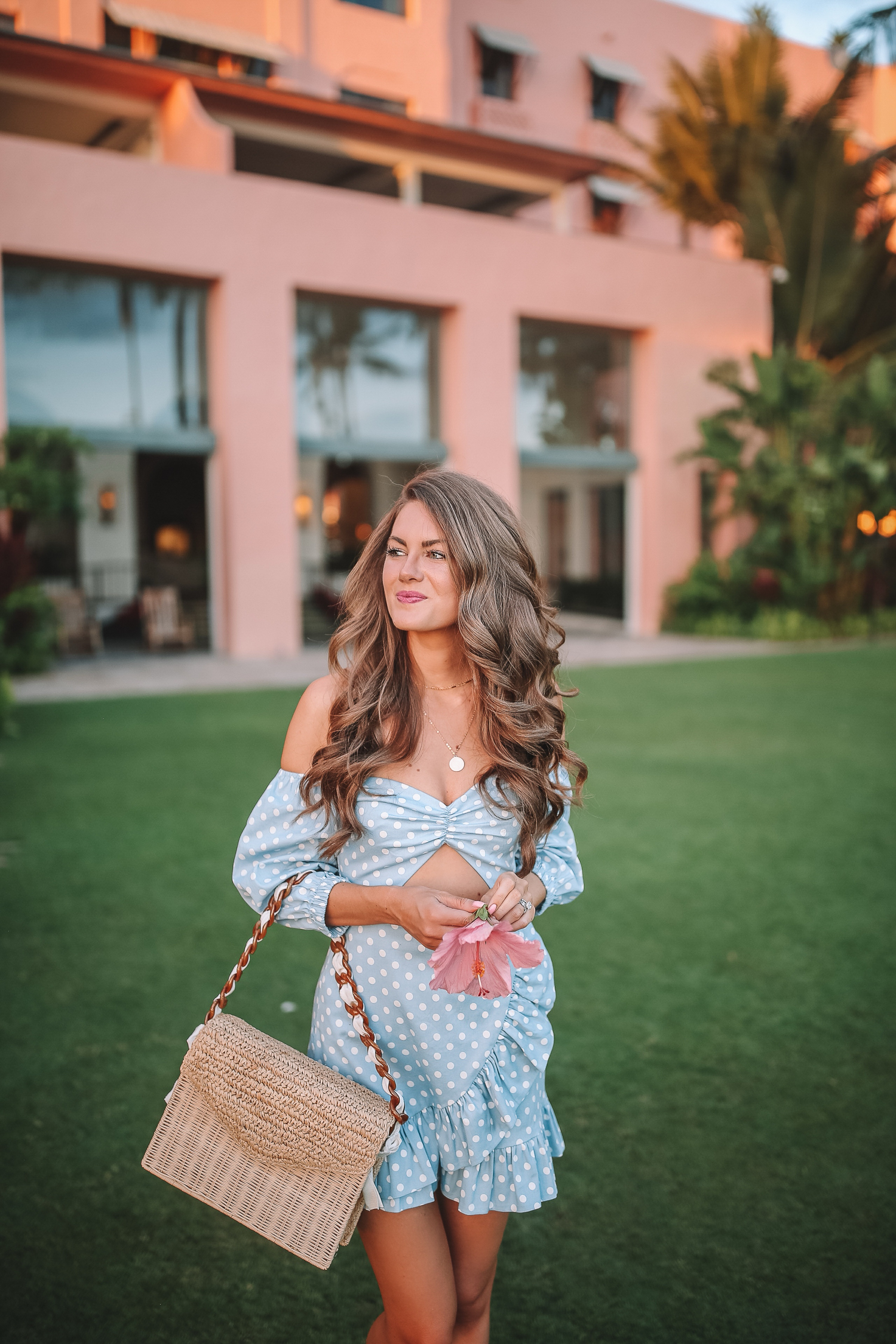 Hello from ENGLAND! My husband and I pretty much traveled straight from Hawaii to England (with a one-night stop in North Carolina!), and although I do really like England, I certainly miss the 80 degree weather and sunshine in Hawaii! I wore this look for dinner with my family one night while we were there. I LOVE all of the little details this dress has going on: the cut-out, off-the-shoulders, ruffles and polka dots are all the perfect combination of vacation chic. This bag is also a new purchase, and I couldn't be more in love! Again, it's all in the details, because the tortoise chain links really make the bag. I can't wait to share my full Hawaii guide with you guys – we absolutely LOVED it! Our hotel is actually in the background of these pictures – it was a huge pink palace basically, and everything inside was pink too (including our hotel robes and every single item in the gift shop, haha!).
Thank you for all of your sweet comments on yesterday's post! I really love you guys and am so excited to start out 2019 together. I'm really focused on health this year – mental health, emotional health and physical health – so I'm excited to share more of my journey with you! I noticed a huge difference this year in my mental health when I ate really clean, plant-based meals, so look out for some of those recipes! 🙂
We are actually at the Manchester airport right now heading home… after a few weeks of being gone, I can't wait to sleep in my own bed and cuddle with my dog!!!
xoxo