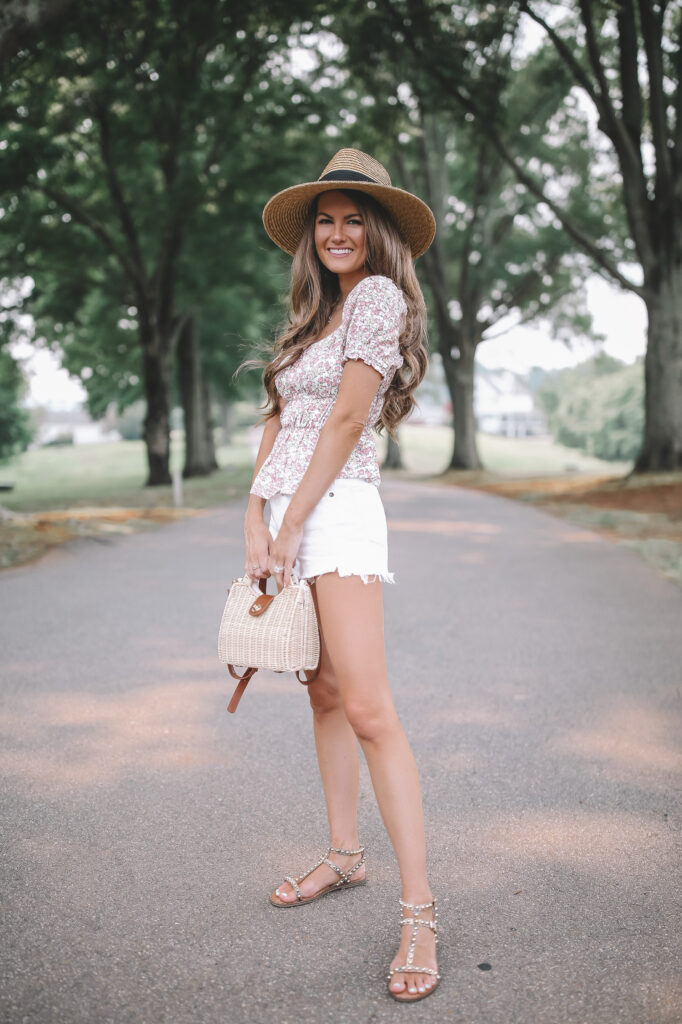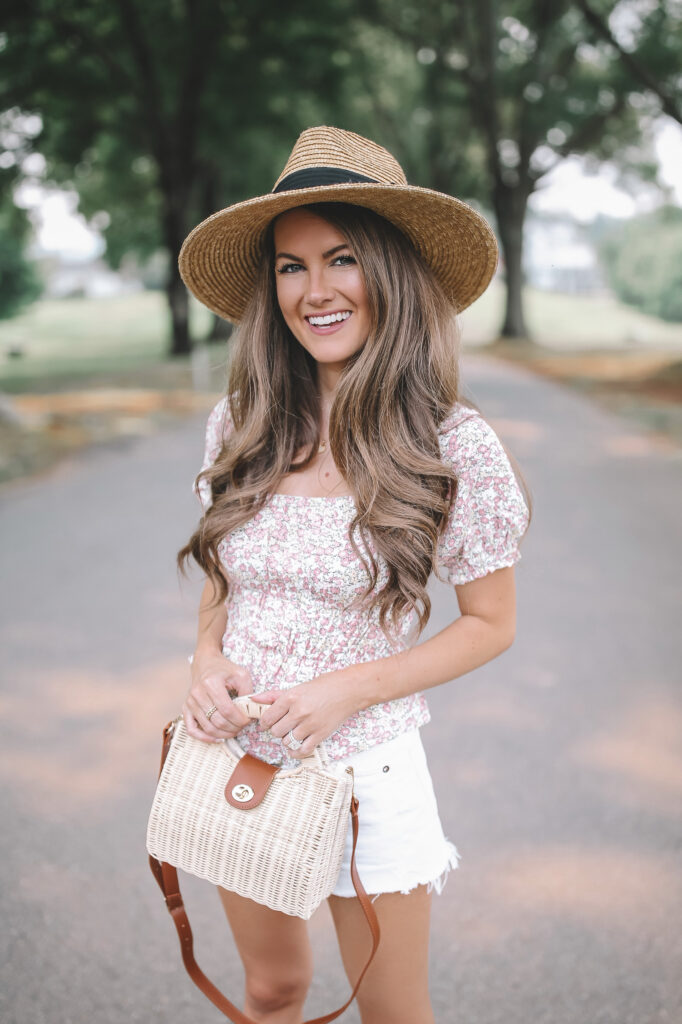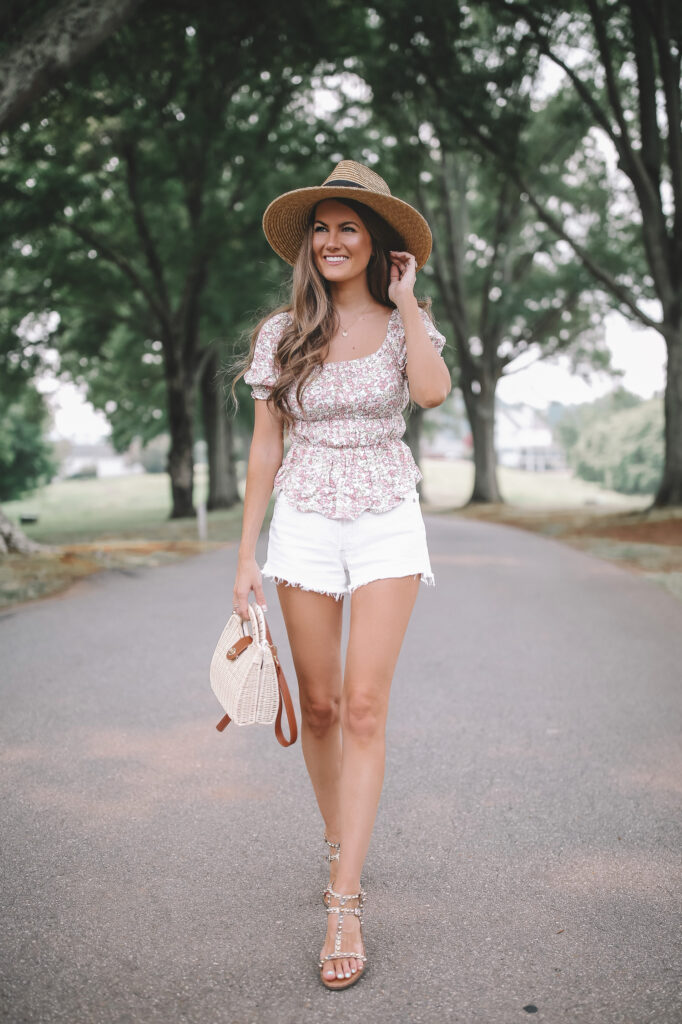 Taking a break from sharing fall fashion to bring you this cute summer 'fit from Walmart! We still have a lot of summer left… and idk about you guys, but it is SCORCHING hot outside right now! You could probably make an omelet if you cracked an egg on that pavement I'm standing on, haha. For the rest of summer, you can find me in cut-off shorts and lightweight fabrics, like this puff sleeve floral top. This top is only $23 and looks so cute paired with white or blue jean shorts! I also love it with this wicker handbag, which is the perfect summer accessory.
If you haven't checked out the new fashion arrivals on Walmart's site, they have a ton of new summer dresses and tops! Scoop is one of my favorite Walmart brands with quality, trendy clothes at an awesome price point.
Is anyone else super happy it's Friday? I'm off to the urologist this afternoon and then it's FRIDAY NIGHT DATE NIGHT!
*Thank you to Walmart for sponsoring this post