It's September and that means fall is almost here! I am SO READY for it!! We're in that fun transitional fashion period where we can mix and match our cool summer pieces and our cozy fall pieces! I seriously love putting together outfits this time of year because we can be more creative with layering and textures! This best sellers list has both summer and fall pieces that are perfect for creating your transitional outfits!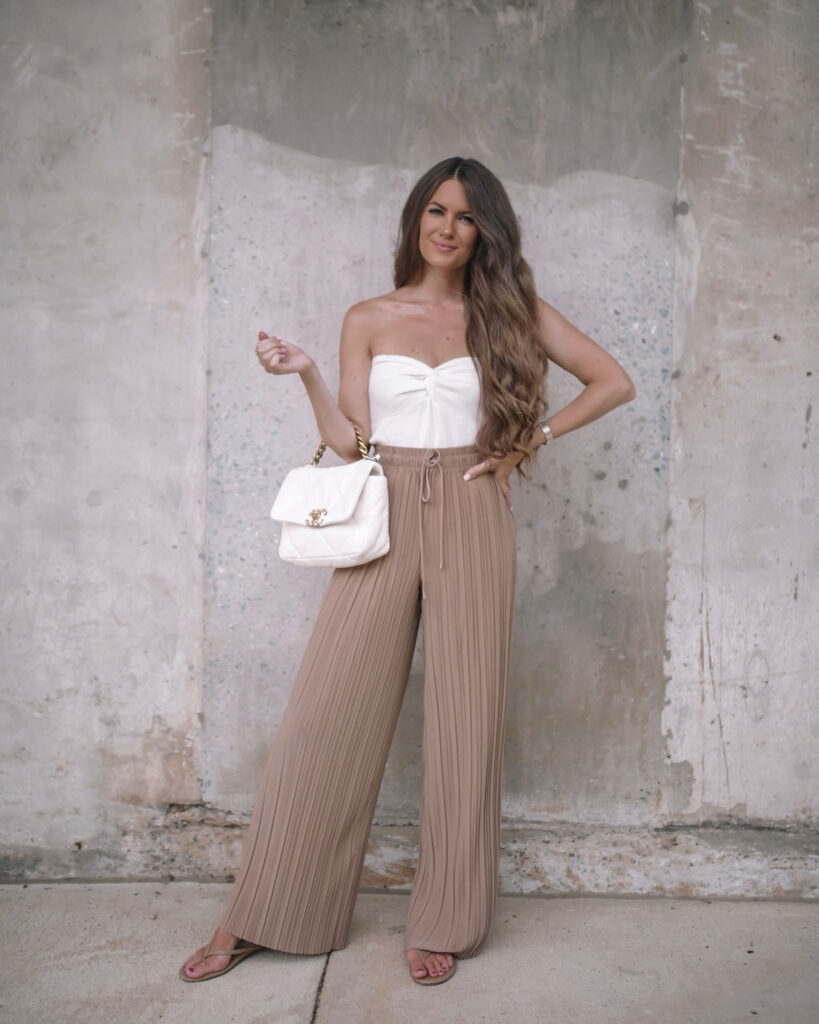 This knit tube top such great piece to have during this transitional period between summer and fall! It looks great alone with pants if it's till warm where you live, and as it gets cooler it will look so cute layered under blazers and cardigans! I have it in beige and white, but it's also available in a lot of other colors to best fit your style.
I've had these pants in my closet for a while and I completely forgot about them until this past month and now I can't believe I haven't been wearing them – they are SO COMFORTABLE and SO PRETTY! They feel like wearing pajama pants, but they look so chic and put-together! They come in so many colors and they are only $20.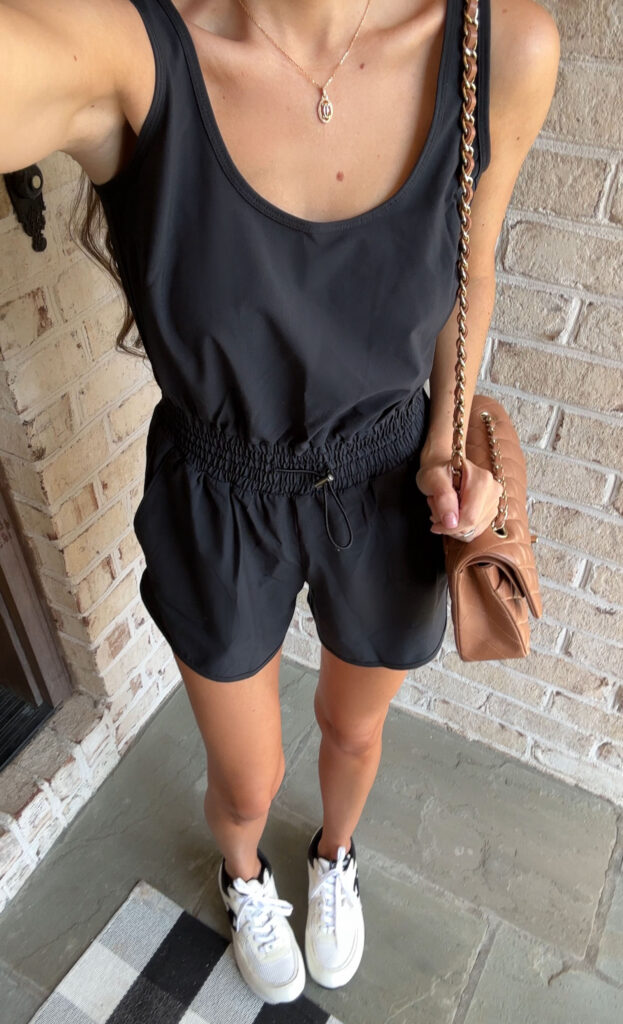 I've worn Abercrombie's traveler dresses for a a few years now and I love them. I thought I would try out their travel rompers and I'm so glad I did because I'm obsessed! This romper is so comfortable and cute too! The thick elastic waistline is really flattering and I love how the straps are adjustable. It's available in a ton of colors and it's 15% off right now!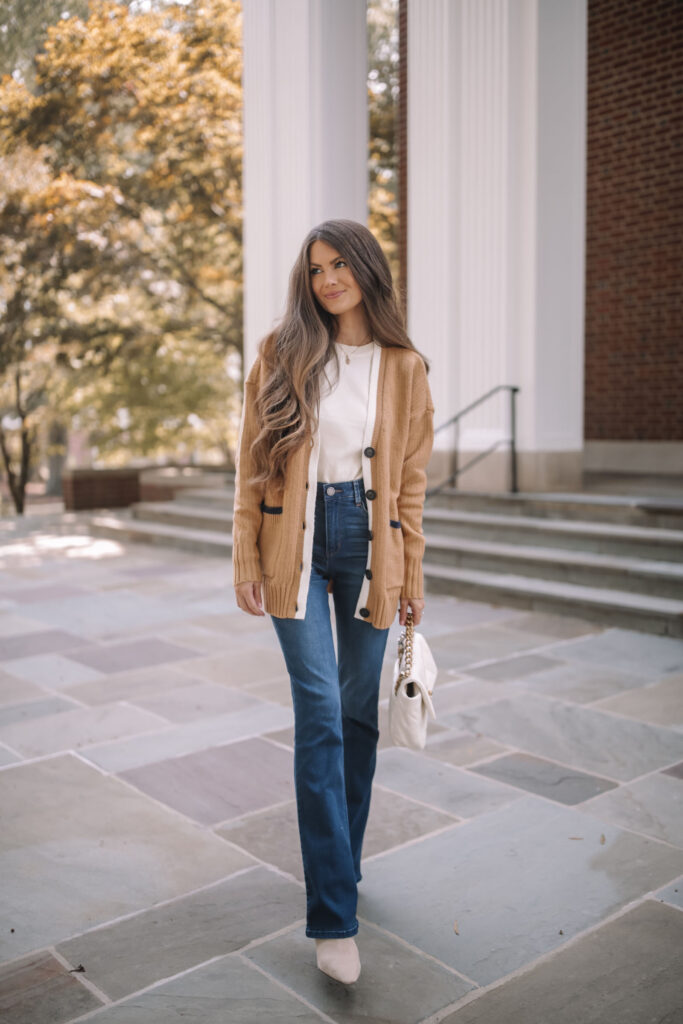 I bought these bootcut jeans during the Nordstrom Anniversary Sale and I'm so happy to report they've been restocked! The fit is impeccable, with slimming and shaping in all the right places. They pair beautifully with sweaters and cardigans. I have a feeling I'll be wearing these all autumn long!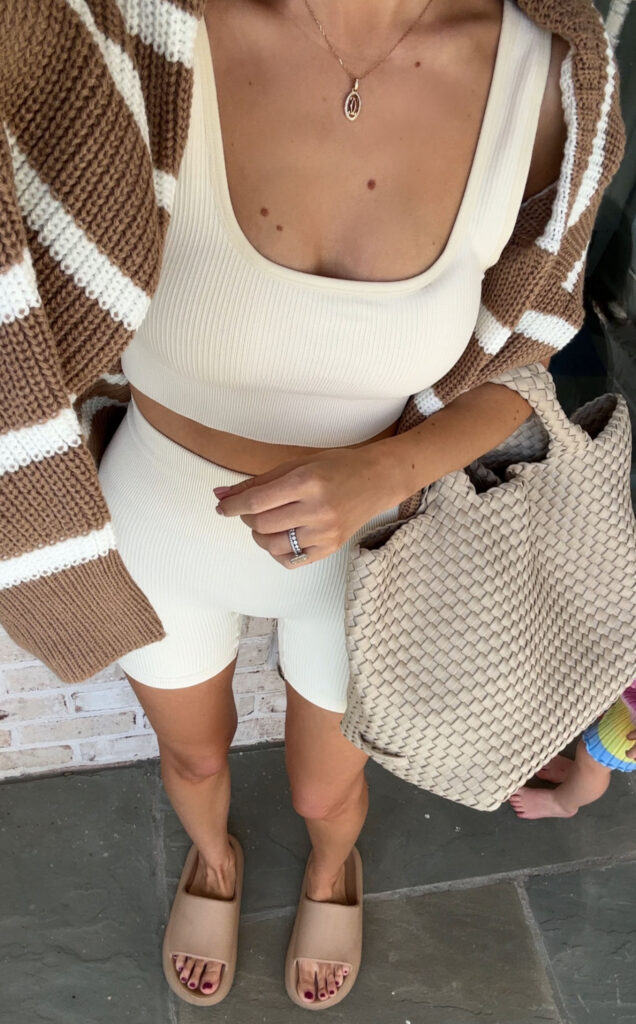 I'm always on the hunt for easy "mom outfits" that you can just throw on and go out the door. This Amazon workout set is one of them – it's affordable but surprisingly well-made, and looks great with a sweatshirt or cardigan thrown on top. Bonus points if you actually work out in it, lol!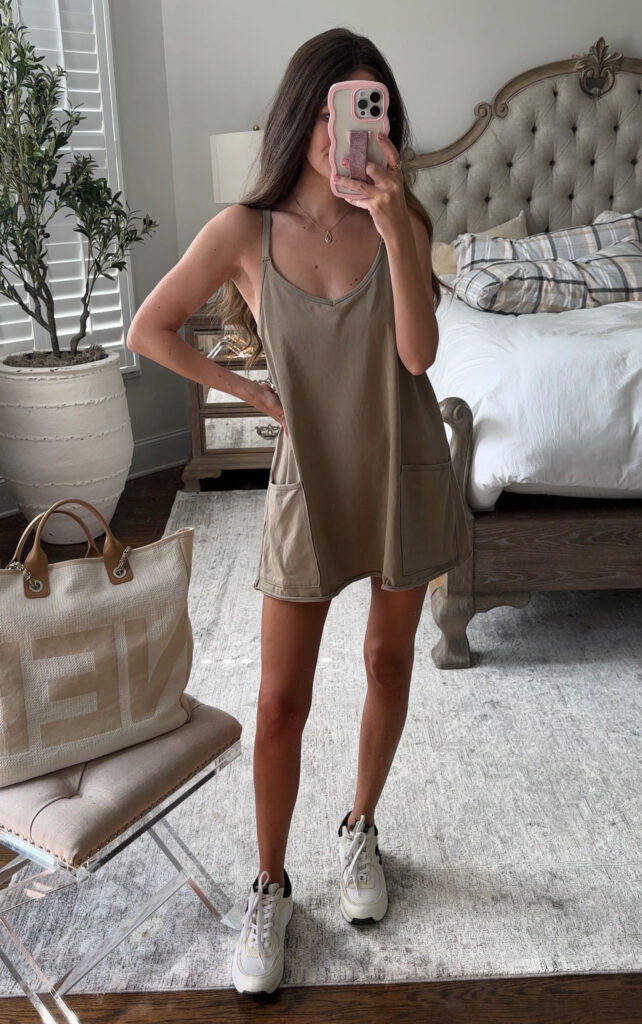 To say I'm OBSESSED with this Free People mini dress is an understatement! I think I have it in three colors now! It's just so cute and so easy to throw on and be ready for the day. But my favorite thing about this mini dress is how so dang COMFORTABLE it is – it seriously feels like I'm wearing a nightgown! It also come with built in shorts, which is essential when chasing around a toddler! And it's breastfeeding-friendly.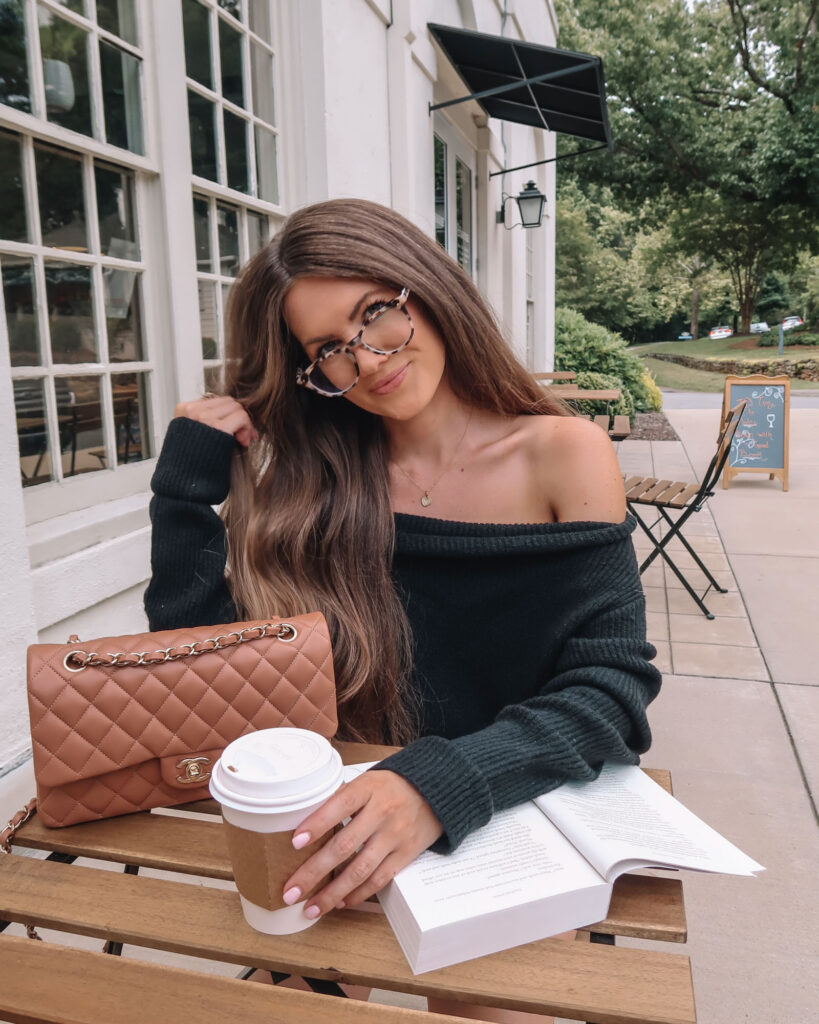 A good off-the-shoulder sweater is a fall "must-have!" This one is absolutely perfect, with a cozy feel and soft material. It looks laidback and put together all at the same time! It looks great with jeans, but if it's still really warm (like it is here in NC) it looks super cute with shorts as well!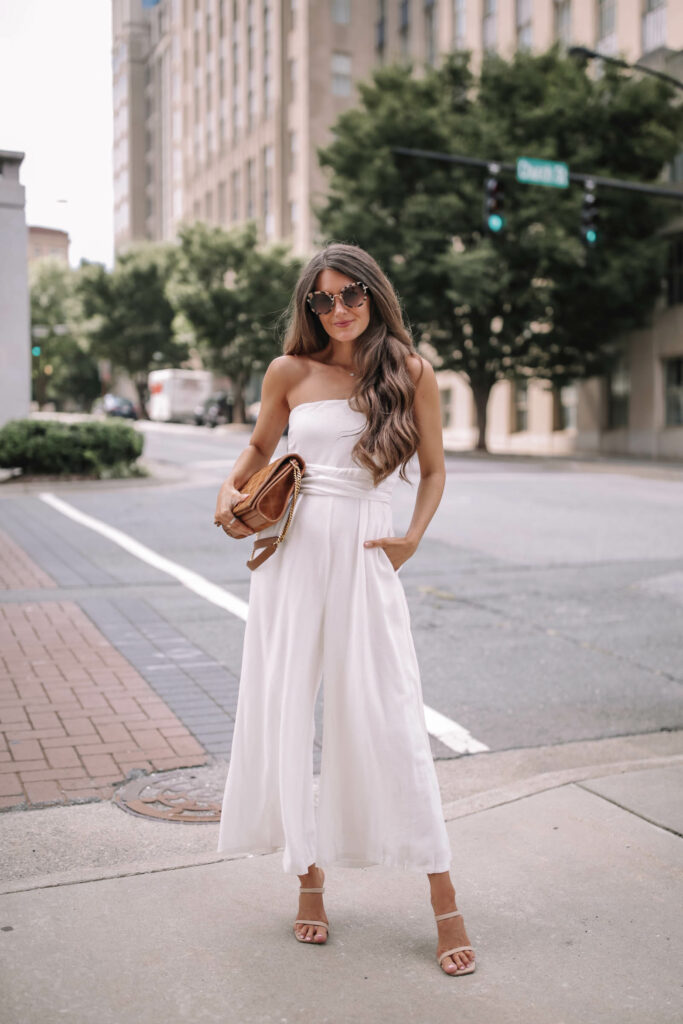 I actually bought this jumpsuit around this time last year and I'm still in love with it! Every time I put it on I'm so impressed with the quality! The one-shoulder neckline makes this jumpsuit so unique and the pleated waistline is super flattering. I have it in beige and white, but I'm really thinking about getting the black one now too!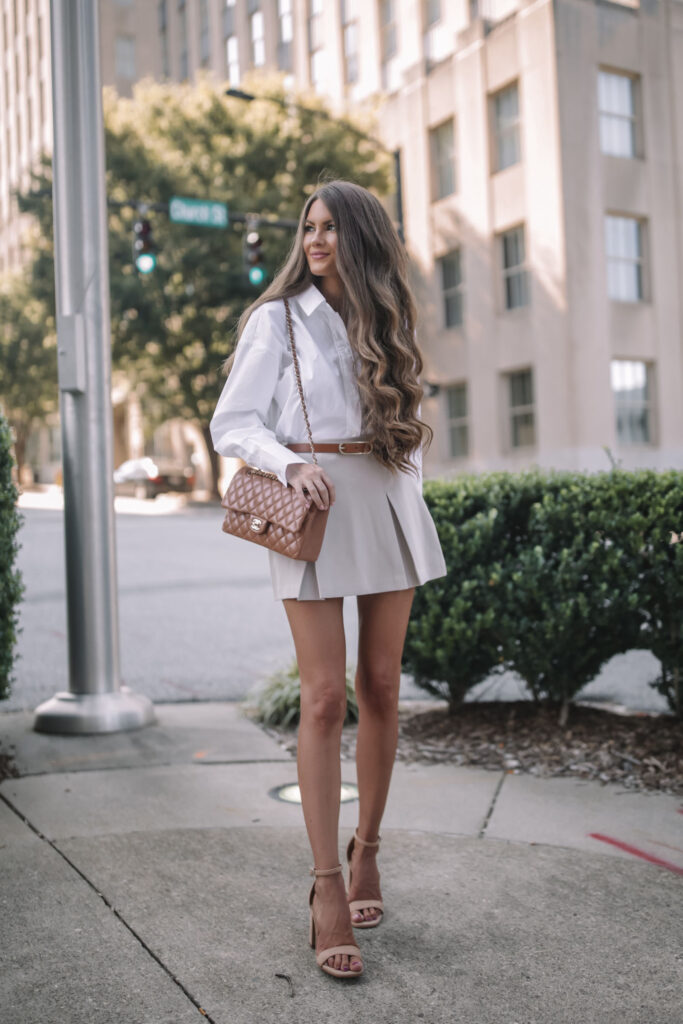 If you are in need of a classic white button-up shirt, get this one! It's super high quality and the oversized fit is really trendy this fall! You can literally style this shirt so many different ways – pair it with a skirt, trousers, jeans, or leggings. It's also great for layering with blazers, sweaters and vests. This is such a staples piece and it's 15% off right now!
Abercrombie has the cutest pieces out for fall and this skort is definitely one of them! I love the pleats and I really haven't seen another skort quite like it anywhere else. Plus it's the perfect shade of khaki and the mini length makes your legs look a mile long! It's 15% off right now and it's available in black as well!