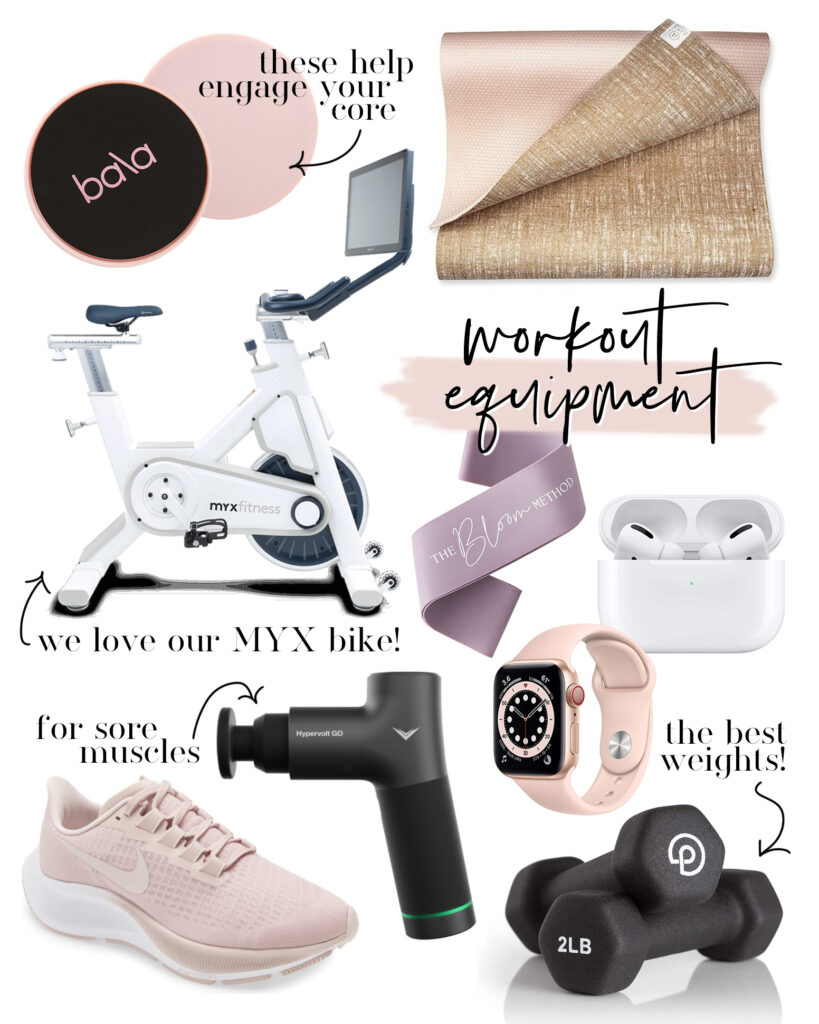 disc sliders // yoga mat // MYX Fitness bike // resistance bands // AirPods // Nike tennis shoes // Hypervolt massager // Apple watch // weights
It's JANUARY, which means time to set health & wellness goals! This post is a little ironic because I actually won't be working out for a while (mamas help me out – I think I have to wait six weeks to work out post-baby?), but I figured the majority of you guys are not having a baby this month and would still want to see some at-home workout equipment! My #1 recommendation is this MYX Fitness bike – I have used it SO much since we got it in November. I often feel like I "don't have time" to work out, but you can get in an intense workout in just 15 minutes with this bike. I also love the floor classes they offer (just swivel the screen and you can work out right beside the bike).
Some other items that are super useful: a yoga mat for any type of core exercise or YouTube yoga class, a pair of good running shoes, some resistance bands for leg/booty workouts, and a set of at-home weights. I also just had these disc sliders come in the mail, but haven't been able to test them out yet!
What are your favorite workouts to do from home? I'm excited to get back into the routine of working out in a couple of months… exercising really helps me handle stress and it's been difficult mentally to cut back so much. I miss MOVING my body! xoxo