*Disclaimer – I photographed and wrote this blog post before I became pregnant so some of this does not still apply!*
One of the best ways to "treat" yourself while we're all at home quarantining is to plan an at-home spa night for yourself. I've been doing this weekly, and it is so nice to look forward to!! It's not *quite* like being at an actual spa, but in a few ways it's better. For instance, you can fall asleep in your own bed afterward, AND it won't break the bank. All of the products I'm using here are from Walmart, are available for delivery, and are incredibly affordable!
Let's get started with my exact spa night routine. 🙂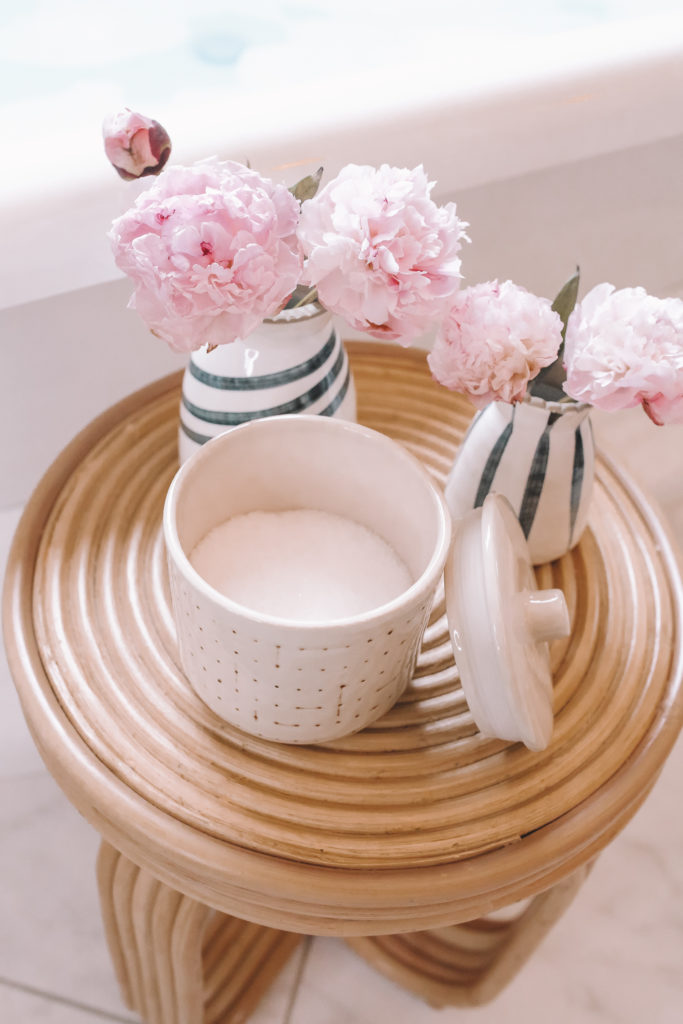 Step One
Run a bath with epsom salts. I keep Dr. Teal's epsom salts in a jar in my bathroom at all times – I loooove the ones with lavender essential oil. They always make me feel sleepy and relaxed! Plus, epsom salt baths are really good for you – they contain magnesium, which is essential for hormone and stress balance, and they can relieve muscle pain and soreness.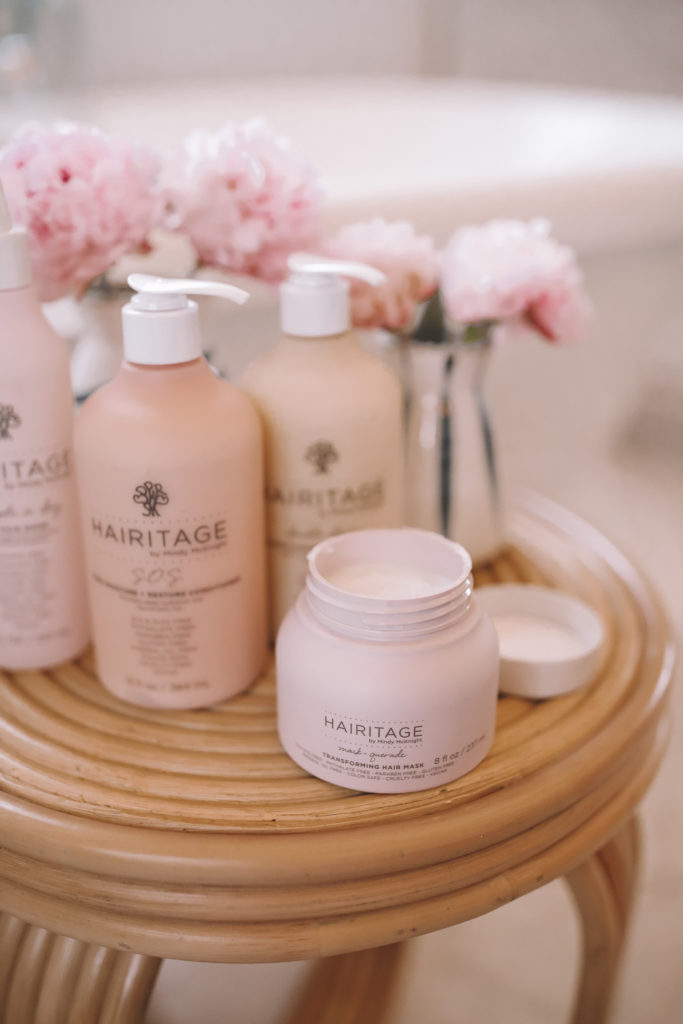 Step Two
Apply a hair mask! A spa night is a great time to nourish and deep-condition your hair (which I like to do once a week). I've been testing out Walmart's new Hairitage line and I LOVE this transforming hair mask. It's a "clean" product (no SLS & SLES, phthalates, parabens, gluten, or mineral oil) and it's specifically formulated to rejuvenate dehydrated and damaged hair. I try to keep it on for at least 15 minutes while I'm in the bath!
Step Three
Do something relaxing while you're in the bathtub, but whatever you do, don't bring your phone in there with you! Think of your spa night as a digital detox. I like reading a book or listening to relaxing music while I'm soaking in the tub. Occasionally I'll have a glass of wine while I'm in there, too!
Step Four
Next, I get out of the tub and put on a fluffy robe, then I'll apply body lotion all over and run through my entire skincare routine (I recently shared it on Instagram stories!). I'll also take out my contacts and put on my glasses.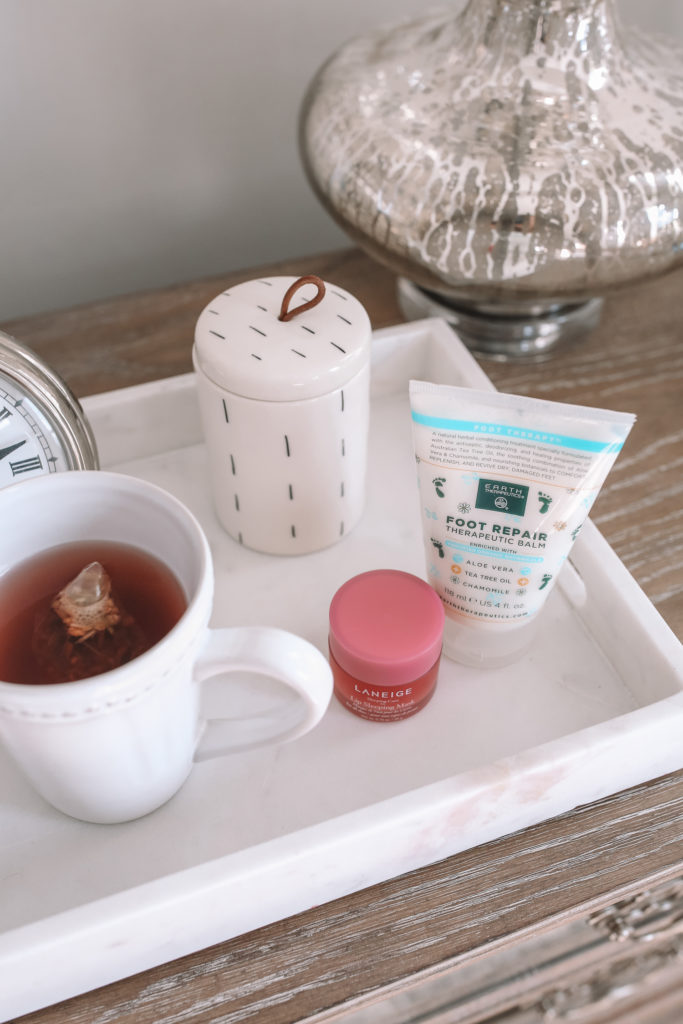 Step Five
Make myself some nighttime tea! My favorite brand right now is Paromi (it's organic!), and for bedtime I really love their Sleep With Me tea with a little bit of honey added to it. The combination of the tea with the lavender essential oils from the bath makes me feel sooo relaxed, I love it.
Step Six
I have been using this Foot Repair lotion since I was 12 or 13, it reminds me of happy memories from my childhood 🙂 Oh and it works really well, haha! I like putting this on my feet followed by some fuzzy socks or aloe vera socks if you have them. If you sleep with these on, you will wake up with THE SOFTEST feet ever.
Step Seven
I'll usually sit in bed for a little bit relaxing before brushing my teeth and turning the lights out. I might continue to read a book, or Chris and I might watch a show on Netflix (right now we are really into New Girl!).
Step Eight
The final step of the night, once I've finished my mug of tea and brushed my teeth, is to apply a lip mask! This lip sleeping mask is THE best lip mask I've ever used! Whenever I wake up the next morning, my lips are moisturized and plump and they stay soft the entire day. 🙂
I'd love to hear what you do on an at-home spa night! Some other fun ideas include painting your nails, putting on a face mask, or cutting up some cucumbers for your eyes.
*Thanks to Walmart for sponsoring this post