So.
I'm very excited to introduce you to the new series I'll be doing in February, called "Belles of the Beach."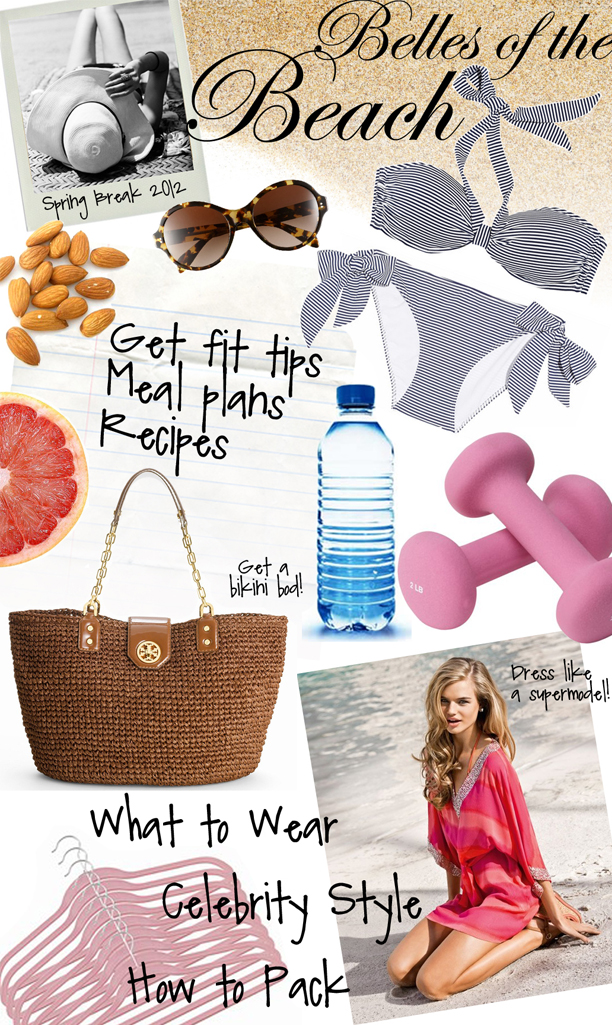 Basically, the series will be in preparation of Spring Break 2012, or whatever vacation you have planned this spring! My university's spring break falls at the beginning of March this year (early, huh?) and it dawned on me that I only have one more month to prepare.
I don't know about you guys, but I get so pumped up for beach season.
I want this February's "Belles of the Beach" series to inspire you to be your best self for the beach… and beyond. Each week will feature meal plans, recipes, workouts and tips for that perfect bikini bod (yep, it's gym season). As for fashion, we'll look at celebrity vacation style, what to buy before your trip, and packing lists galore.
I hope everyone is as excited for this as I am!
Forget belles of the ball… let's be southern belles of the beach.
Love to all,
Cait