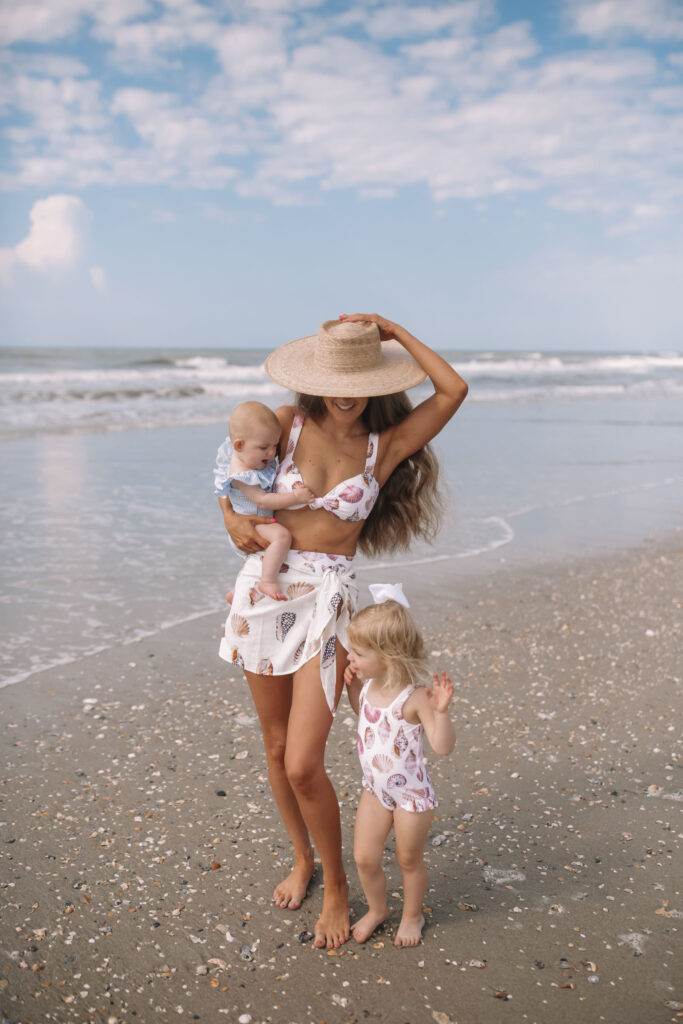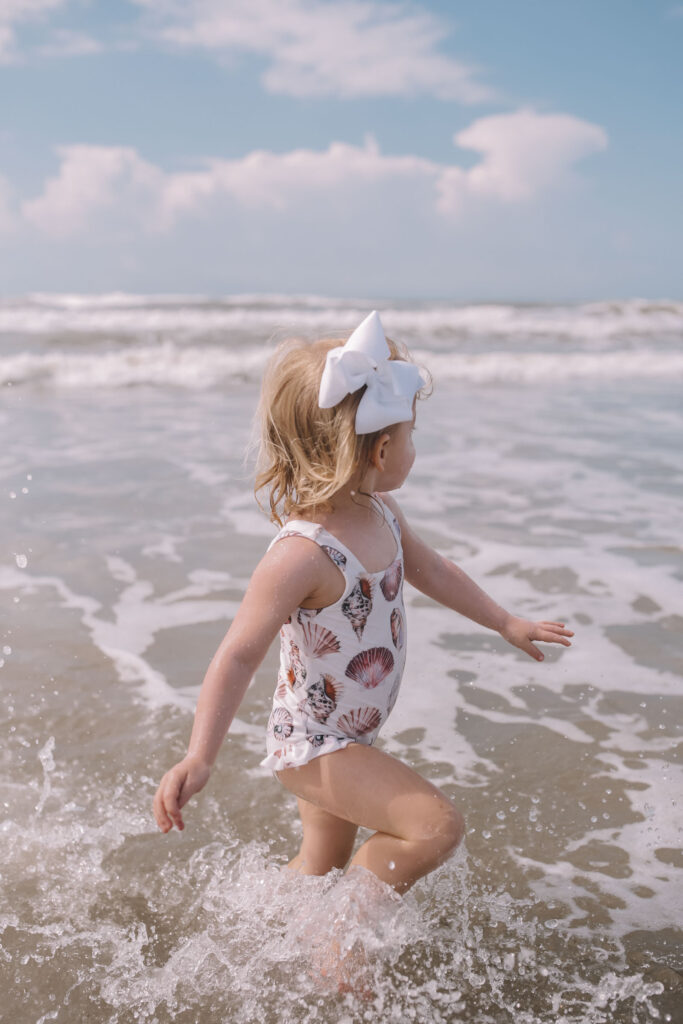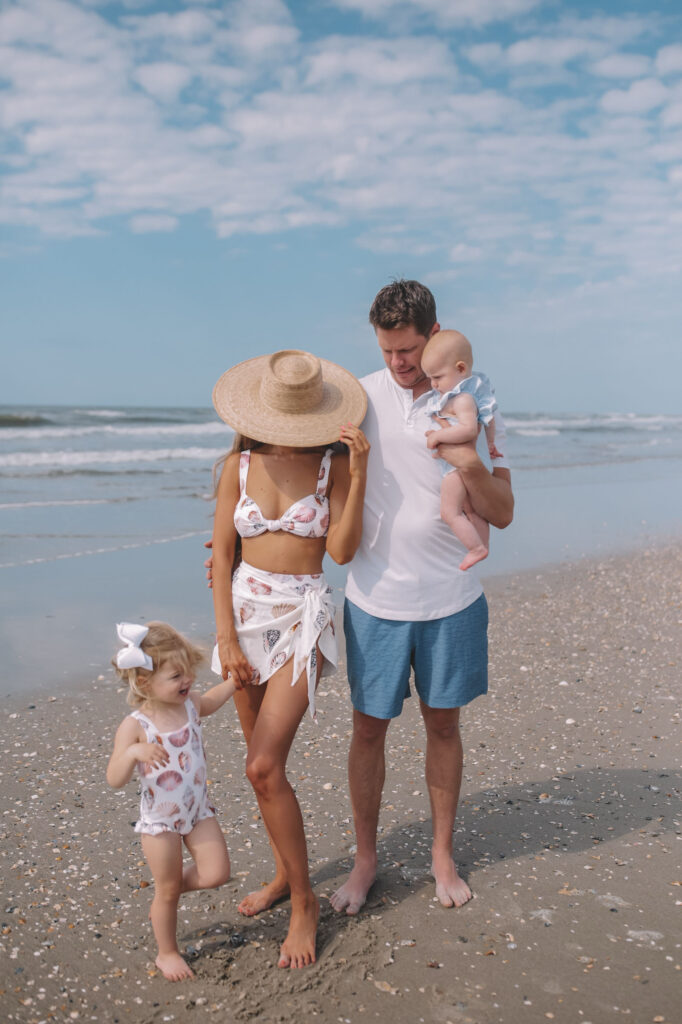 We got back from the beach a few weeks ago, but I realized that I hadn't shared some of my favorite photos from our trip! These matching seashell swimsuits are the cutest matching swimmies I've ever seen. I like mine, but by golly, I am OBSESSED with the seashell swimsuit on Kennedy! If only it came in one for Collins' size, too! I did use my seashell sarong as a nursing cover on the beach, though, and that worked quite nicely.
Also, not gonna lie, the beach with two kids is HARD. We were so happy to get home just to get a "break" from our vacation – haha! It took us forever to get all of our stuff to the beach (tent, chairs, beach blanket, beach bag, sand toys, etc.) and then once we finally got down to the beach, we couldn't stay that long because of nap times and lunch times, so we had to carry everything back. Collins also did not sleep very well while we were there (but to be honest, she does not sleep that great at home, either). Anyway, in case you're looking at everyone's beach vacation photos thinking they are picture-perfect, just remember that they are probably struggling too!
We have some really fun things planned for next week and I'm announcing the launch of a NEWSLETTER! If you want to go ahead and sign up, you can do that here!
xoxo