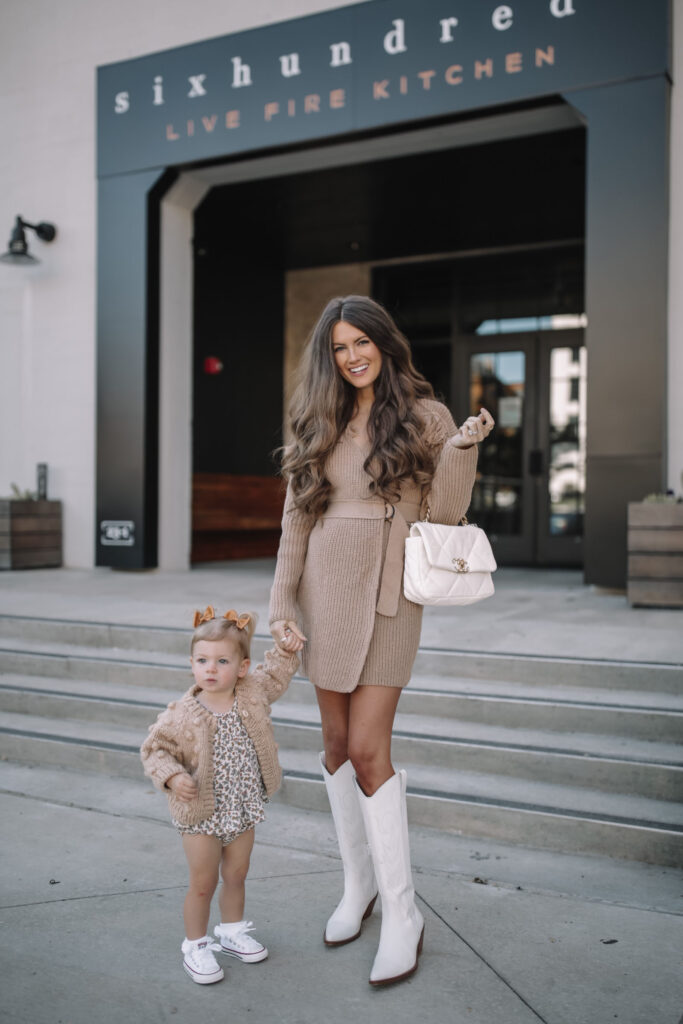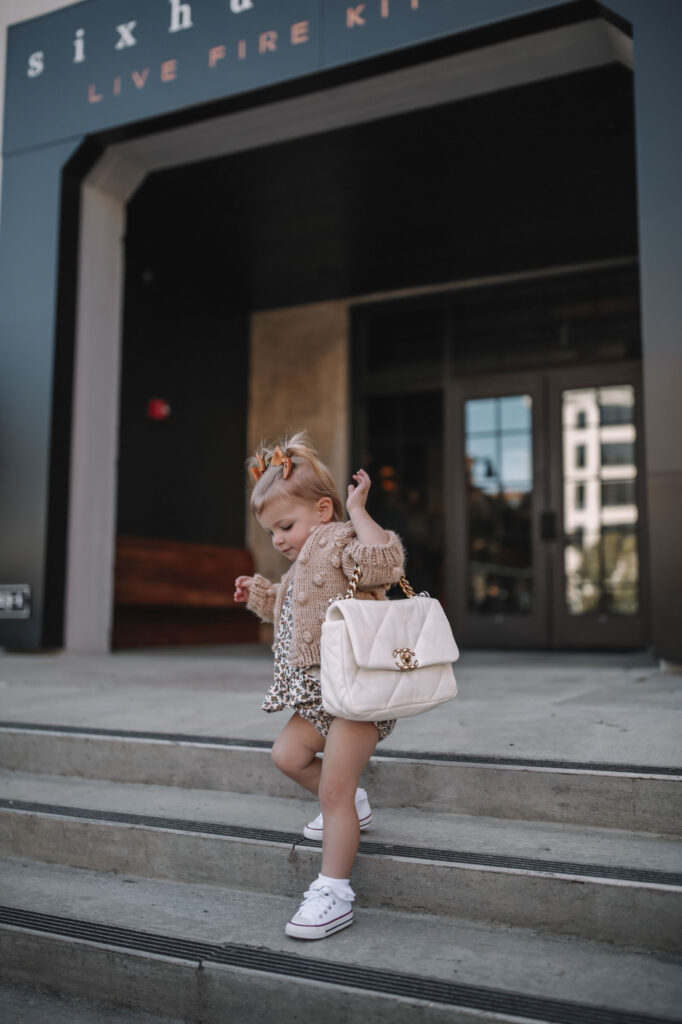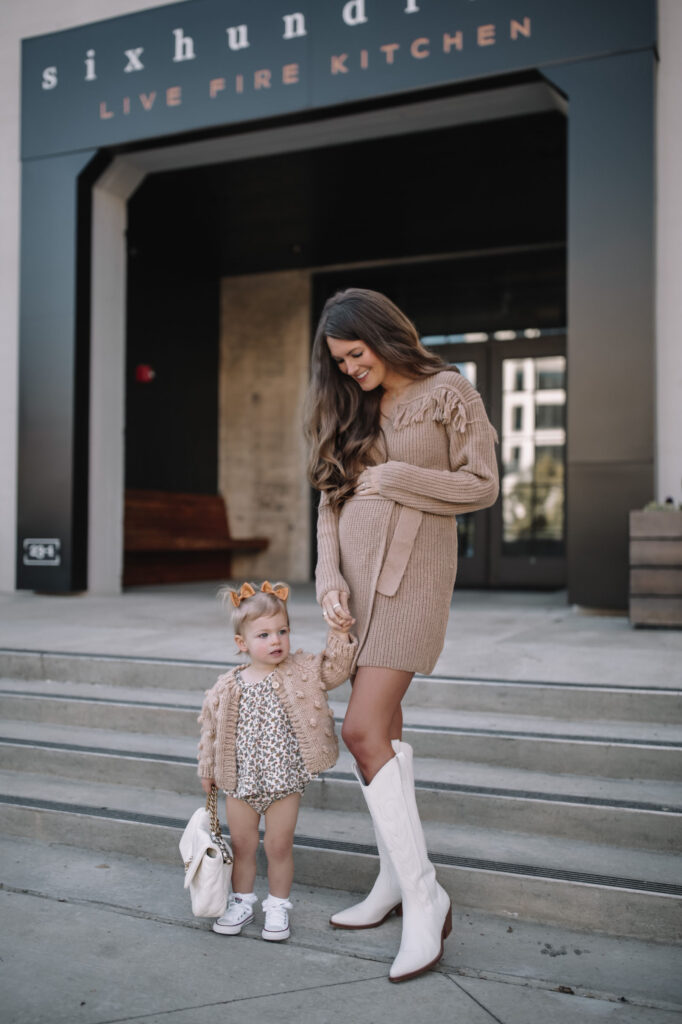 I am going to take every opportunity I can to match with my daughter… until she decides she is ready to dress herself! For these looks, I wanted our colors to complement each other without being OVERLY matchy-matchy. My wrap sweater dress is a perfect shade of beige (I can't wait to wear it when I'm not pregnant, lol) and I love how it looks with white cowboy boots (which, by the way, are super trendy for fall)! For Kennedy's look, I paired one of her Rylee and Cru sets with this adorable popcorn cardigan. I can already tell that her cardigan is going to be a wardrobe staple for fall – it is super cozy and soft and layers well! It also comes in a cream color and a mustard.
If you're reading this on Monday, we are probably on an airplane right now! Kennedy and I are taking our annual fall trip to Vermont to see the fall foliage. I hope we timed it right this year – you never REALLY know when the leaves are going to peak so it's always a risk haha. We leaf peepers take this stuff very seriously! I have been studying the fall foliage predictor map for what feels like three months now – LOL.
Anyway, I hope to be posting some fall colors sometime very soon! And look out for some more matching looks!
xoxo