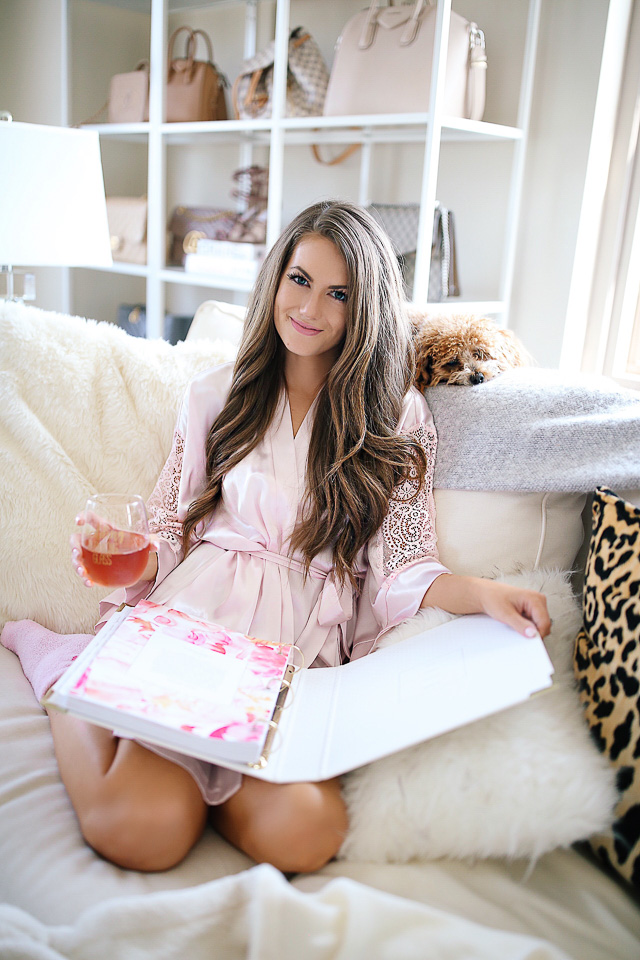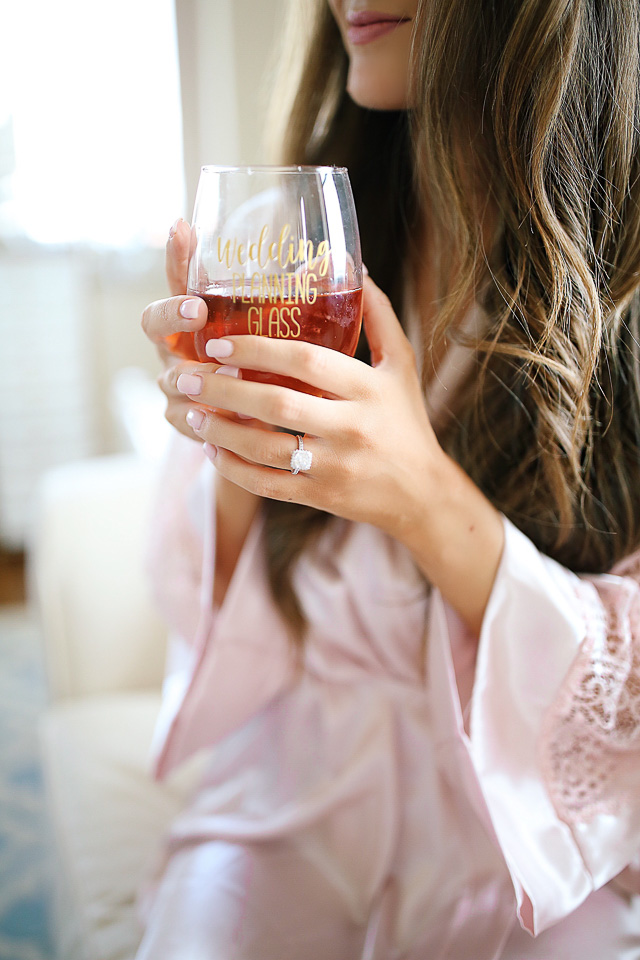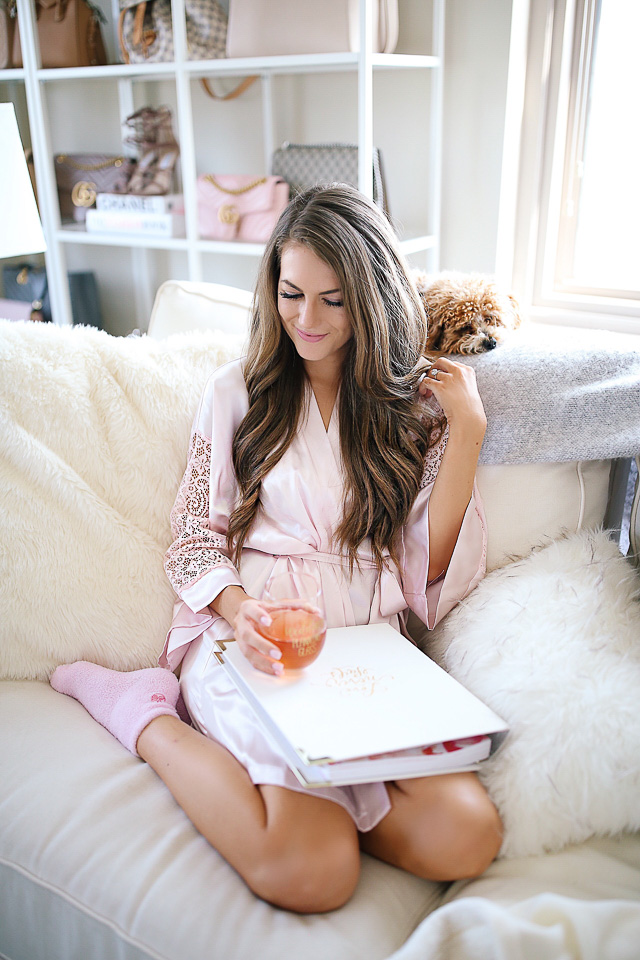 Good morning, everyone! You guys have asked for some more wedding posts, so that's what I'm here to talk about today! I feel like a lot of women find wedding planning really fun and stress-free, however I am not one of those girls. I've found wedding planning to be pretty stressful – however I admit most of the stress is from me putting pressure on myself for the wedding to be "perfect" (which I know is unrealistic). Thankfully, Chris wants to be super involved in the planning process, which has really taken a load off me, but I still feel anxiety when it comes to tackling our Wedding To Do List. Today I'm sharing some tips I've learned throughout the past couple of months, from some good advice from friends and family.
1. Talk About It
Talking to family members and friends can be incredibly helpful when it comes to relieving stress during wedding planning. Several of my best friends are already married, so I have texted and called them with TONS of questions over the past couple of months (who did your makeup? what kind of china did you put on your registry? etc.). They've all been through the wedding planning experience before and they're a huge help!
2. Exercise
I rely on exercise weekly to help relieve stress, but it's been particularly effective during wedding planning! Chris and I joined a local gym right after we got engaged, and we've been hitting the gym bright and early to get our workouts in. During my workouts, I play my favorite music and try not to think about my To Do List or anything that stresses me out!
3. Go On a Date
Take a break and go out on a date with your fiancé – just be sure to talk about things other than the wedding! Chris and I cook dinner every weeknight, so we call Friday nights our "Date Nights" because we get dressed up and go out to a restaurant. Our favorite date nights usually involve guacamole and margaritas (or pizza!!).
4. Stay Organized
Being disorganized can be a major source of stress. The major thing for me was being able to see a timeline and when decisions needed to be made. Using online tools like checklists, budget tools and guest lists can also help ensure that you stay on track and that all your important wedding details are in one place. Our wedding planner uses an online organizer that makes it so easy for us to see our guest list, budget details, etc. I have also been using the
Southern Weddings Planner
and it's great if you like for everything to be on paper!
5. Don't Tackle Everything At Once
Chris and I like to tackle a different task every weekend, which has really helped us (instead of trying to do it all at once). One weekend we went over every detail of the catering options and picked out the menu together, then the next weekend we went to several different stores to put together our registry. It has helped immensely to do things one at a time, and to do them together!
6. Delegate
If you have family members or friends who want to be involved with your wedding planning, let them! By assigning tasks, you're relieving yourself of some responsibility so you won't feel completely overwhelmed. My Maids of Honor have both been really vocal about wanting to help, and I know when the time comes I'll need their help picking bridesmaid dresses, stuffing envelopes, etc!
7. Have"Me Time"
This is a huge one for me. Whenever I'm feeling anxious, having some alone time is a great way for me to de-stress. Everyone's "me time" will probably look different, but I like to pour a glass of wine and take a long bubble bath, or get in my coziest pajamas and read a good book!
8. Get Out of Town
A quick weekend getaway can do wonders for your stress levels, and getting out of town can help you and your fiancé take a break from the wedding planning madness. Chris and I want to plan a weekend getaway when it gets closer to the wedding, after all the big tasks are completed. Getting out of town and going on an "adventure" together is the perfect way to reconnect and de-stress!
9. Remember the "Why"
When things start to get stressful, take a moment to think about the reason you're planning your wedding to begin with – you've found the person that you want to spend your life with! Every time I start to stress about a small detail of the wedding, I remember the reason WHY I'm getting married – so that Chris and I can spend our lives together! In the end, all of those small wedding details don't really matter, but it will still be the happiest day of my life because I get to marry my best friend and soulmate!
If you have any additional tips, I would LOVE to hear them! 🙂
xoxo
SHOP THE POST:

JavaScript is currently disabled in this browser. Reactivate it to view this content.
SaveSaveSaveSaveSaveSaveSaveSave