With Christmas Eve being tomorrow (gasp!), I've put together a few easy ways to take your holiday look to the next level (does anyone else dress up for Christmas Eve?!). Most of these are cheap and can be done last-minute, but they make a huge difference!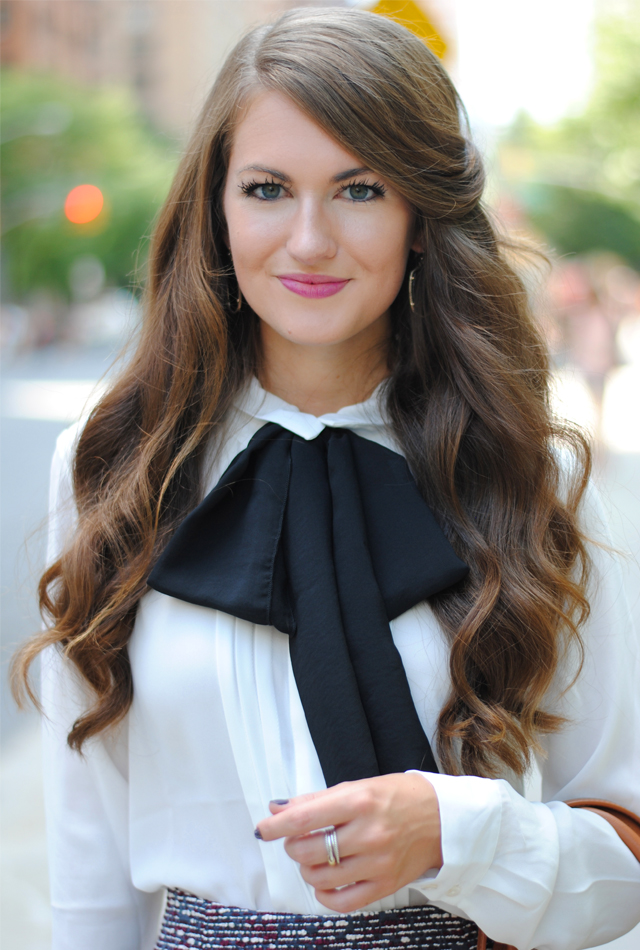 1. Put a bow on it
Tying a bow onto a blouse is a really easy, no-fuss way to transform an outfit. I own
this tie-on bow
from NastyGal, but a regular ribbon or a sash from the craft store will have the same effect (you can even buy a yard of black fabric and cut your own). Don't be afraid to get creative, too… I added a bow to a
plaid shirt
(below) for a really festive look. I also love this
bow headband
for your hair!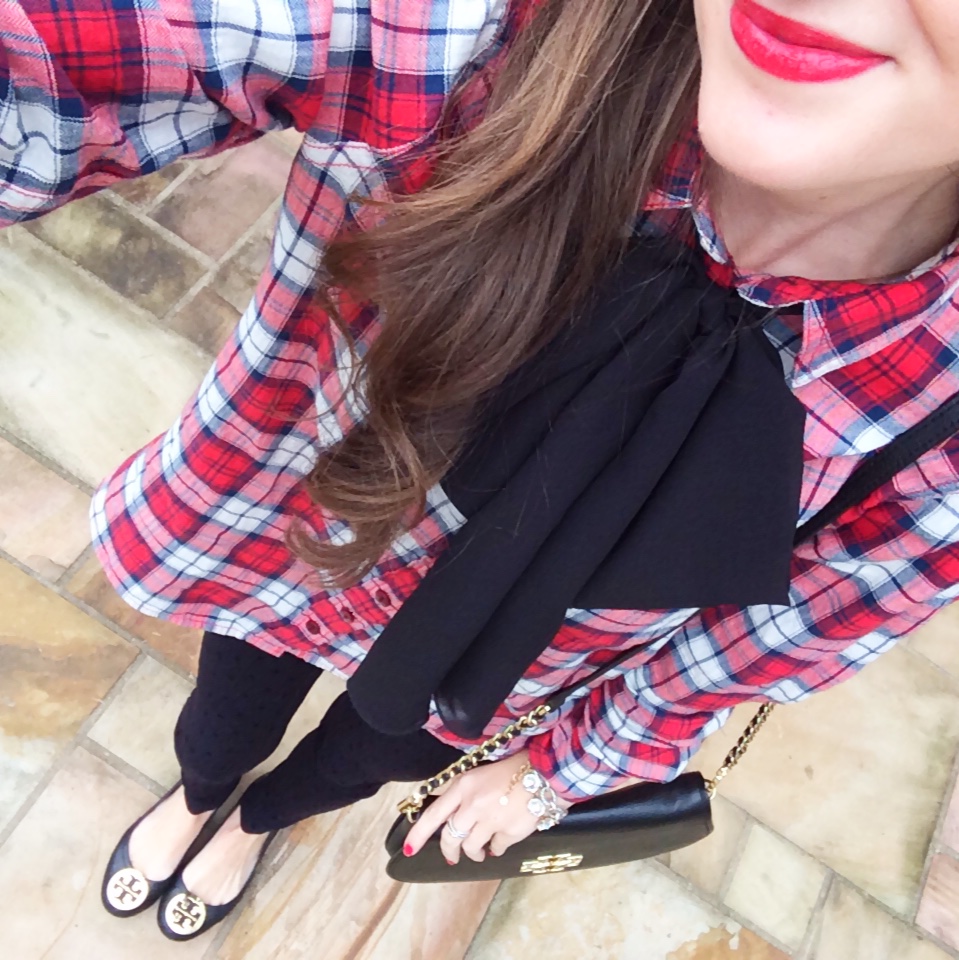 2. Highlight your eyes
This is a super easy way to add some glam to your usual makeup routine… Apply a white eye highlighter pencil to the inner corners of your eyes for an instant lifting and brightening effect. I own
this eye highlighter
by Jane Iredale and use it whenever I want to add an extra "oomph" to my makeup. This one is particularly great because it has a white shimmer side and a pink shimmer side… I use the white in the winter and the pink when I have a tan during the summer! It really does make your eyes pop.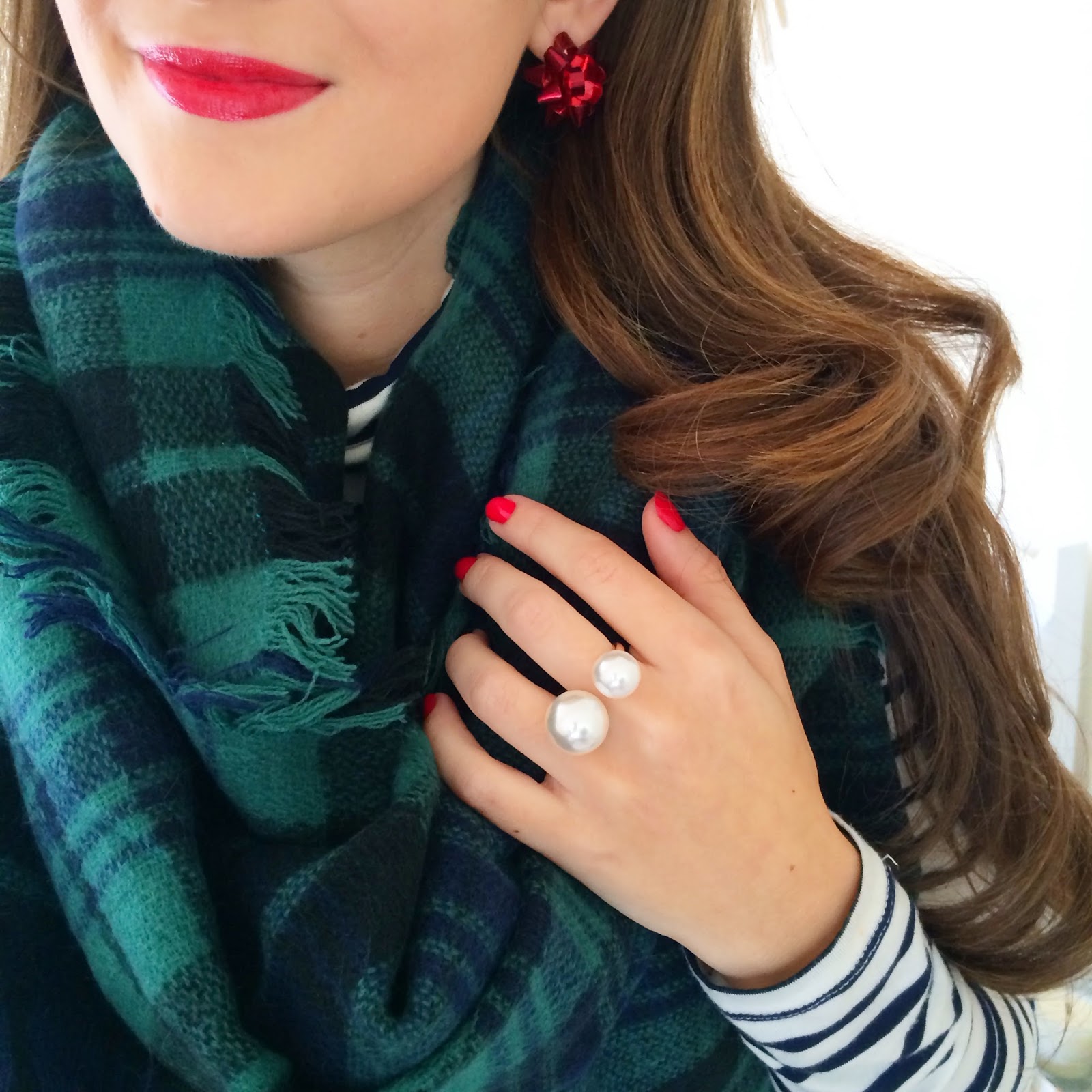 3. Rock a Red Lip
My favorite way to instantaneously turn a look into a "festive" one is to add a red lip. I live and die by
bareMinerals "call the shots"
– it's the color I have on in the above photo and my go-to red lip color! I don't even own any other red lip colors because this one is perfect. One tip for great-looking lipstick: apply
lip balm
with a Q-tip approximately 30 minutes before applying your lipstick. The Q-tip acts as an exfoliator to slough off dead skin, therefore making your lips smooth and moisturized before you put on your lippy color!
4. Add fun tights
A simple black dress can look completely different with a pair of fun printed tights. I love, love, love the gigantic polka dots on
this pair
.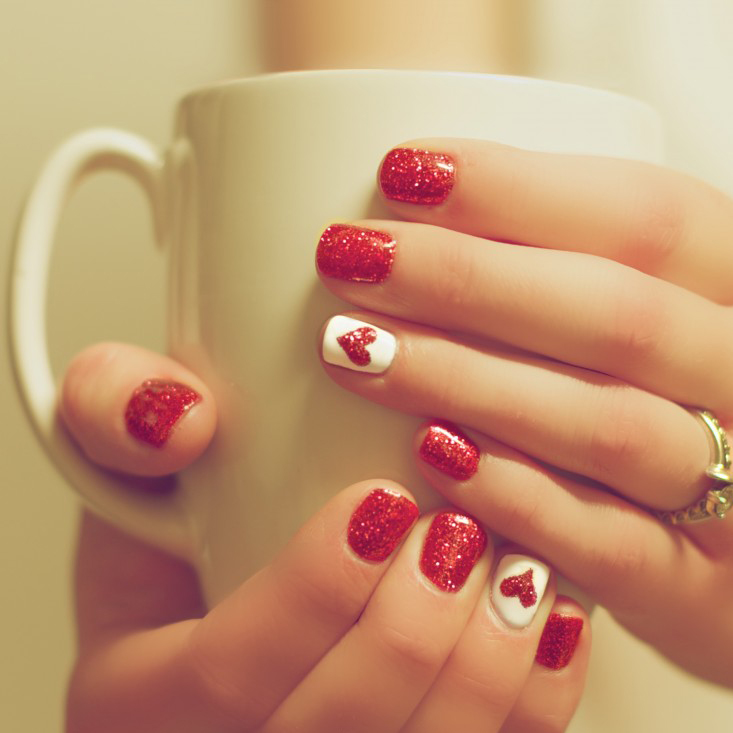 5. Paint your Nails
Not only is painting your nails an instant mood lifter, but it can also add some holiday cheer to your outfits. My go-to nail polish this season has been
Essie's "double breasted jacket"
because it is the PERFECT Christmas-y red color. To take things up a notch, I love to add glitter polish to a manicure. You can do one "party nail" (paint your fourth fingernail with a glitter polish) or get really creative and add glitter to them all. I'm loving t
his nail look
for New Year's Eve!
6. Try Falsies
I save false lashes for really special occasions if I want to look my absolute best (like NYE!). They can give your eyes a bold, dramatic look without any makeup at all. I really like
these
because they are simple and natural-looking when they're on. They also make glitter lashes and a bunch of fun holiday sets at the drugstore.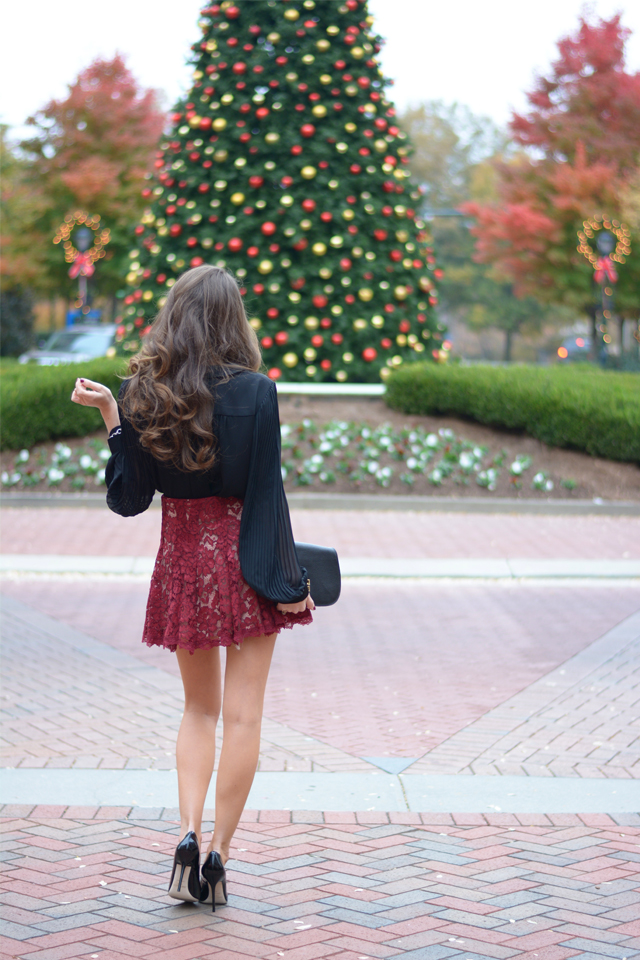 7. Curl Your Hair
Curling your hair is a simple thing that can instantly dress up your look. I
love
big, bouncy curls for Christmas-time! I use the
ISO Beauty 25 mm curling wand
to curl my hair and I'm a teeny bit obsessed with it. It's the only curling wand I've ever used or owned, but I'm not even tempted to try out another one. It's amazing (and a really good price too)!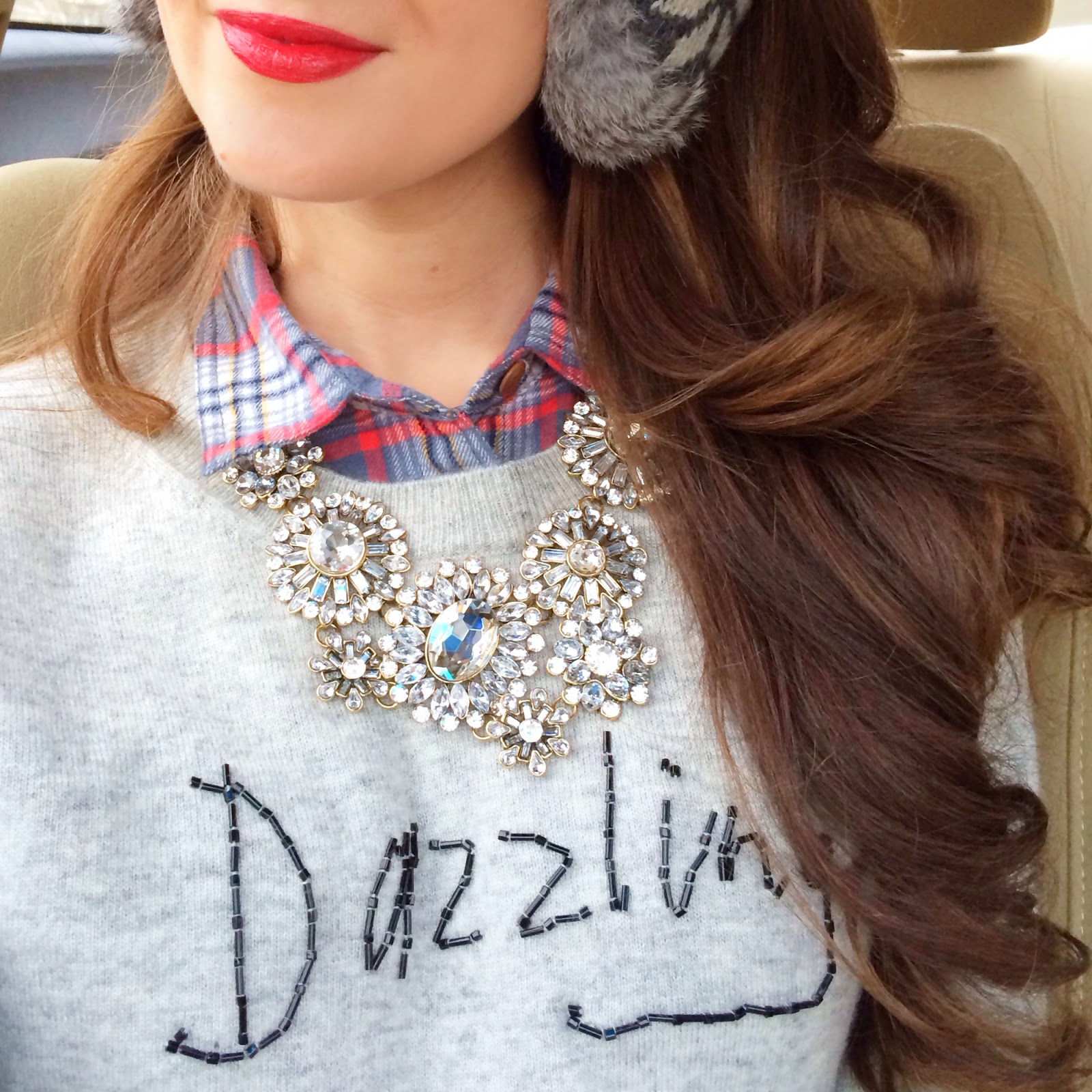 8. Add Some Bling
Whether it's a blingy necklace or a
bedazzled sweater
, I love the glamour that just a hint of sparkle can add to an outfit. You can easily dress up a simple outfit with some fabulous earrings or a statement necklace.
What are your favorite ways to glam up a holiday outfit? I'd love to hear! And Merry Christmas Eve's Eve!
SHOP THE POST:

JavaScript is currently disabled in this browser. Reactivate it to view this content.