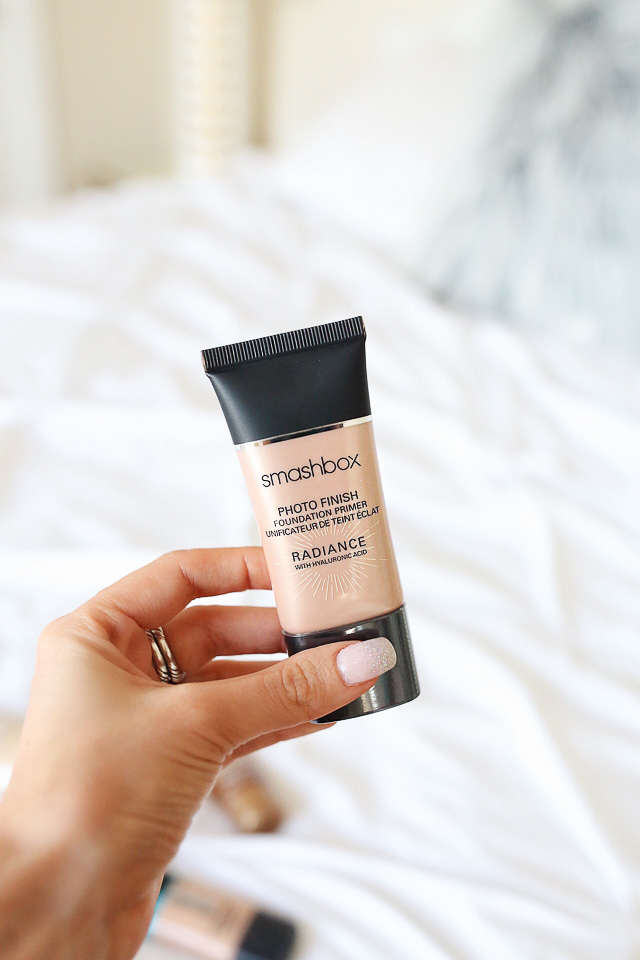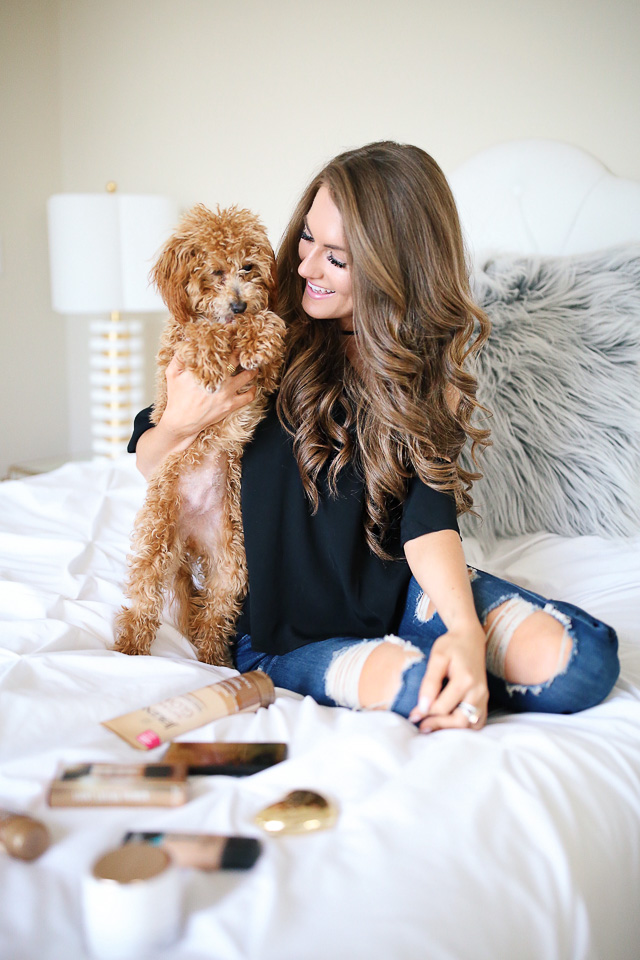 This is a product I've been using for YEARS! I love this lotion because it gives you a subtle glow and you an use it every day to develop a gradual tan (it's buildable!). I use this product in between spray tans (especially while I'm traveling) to keep my tan looking good. I like the "medium to tan" color because it's a little stronger, and I also prefer this one to the "firming" one because I think it smells better!
This is a new product that I'm absolutely loving (you'd think I'd have enough highlighter by now but NOPE!). This highlighting palette features three highlight finishes ranging from a subtle glow to super sparkle – I just really love how bronze-y the colors are, like you've just gotten back from a tropical vacation.
Similar to the Jergens body lotion, I have been using the Jergen's face product for years. It's just like the body lotion but specifically designed to help build a tan on your face! It seems like my tan always fades from my face first (probably from washing/exfoliating so much), so this product is essential in keeping my facial skin tan!
I just picked up this highlighter too – I was initially attracted to the packaging but the color inside absolutely sold me. It's GOLD! A beautiful, gorgeous golden bronze color. I like to apply it with my fingers instead of a brush!
I've been using this product ever since it was first released and I've featured it in multiple blog posts – this foundation is my go-to every single day. It's pretty full-coverage but it gives your face a dewy glow that I just absolutely love. I feel like it makes my skin look younger and really fresh. Plus, the price is hard to beat for how good it is!
I have been hooked on Smashbox primers for years – they're really lightweight and make your skin look almost poreless. The "radiance" primer is brand new and OMG – if you like radiant, glowing skin then you need this primer!! It gives you a subtle glow – if you have good skin you may not even need foundation after applying this.
xoxo
SaveSave