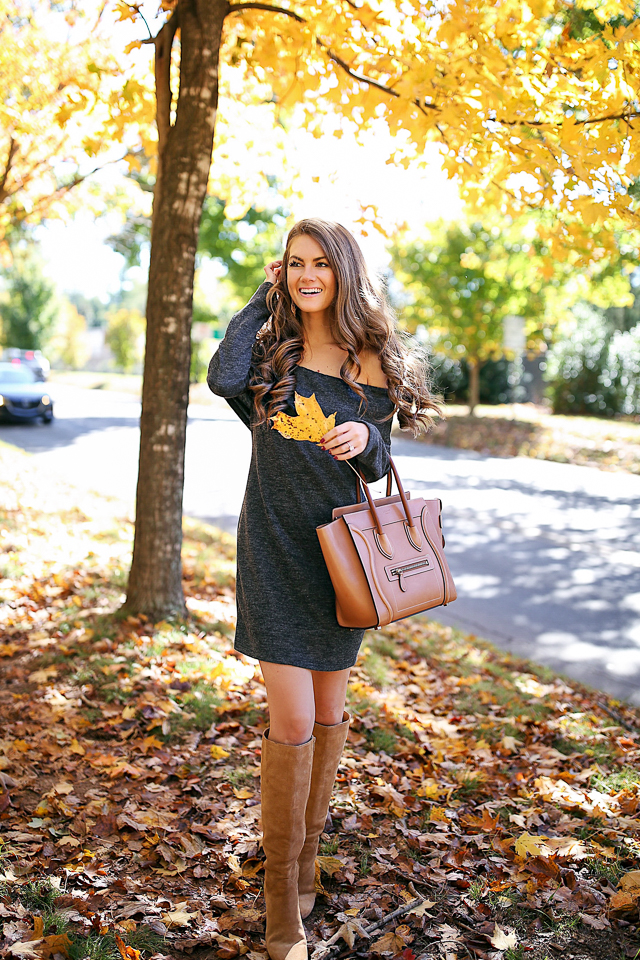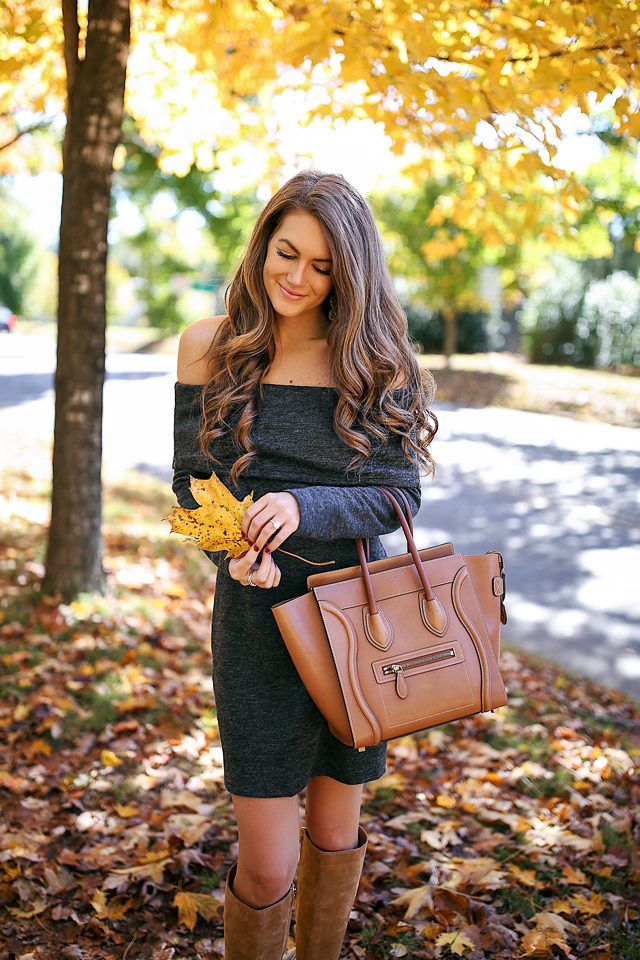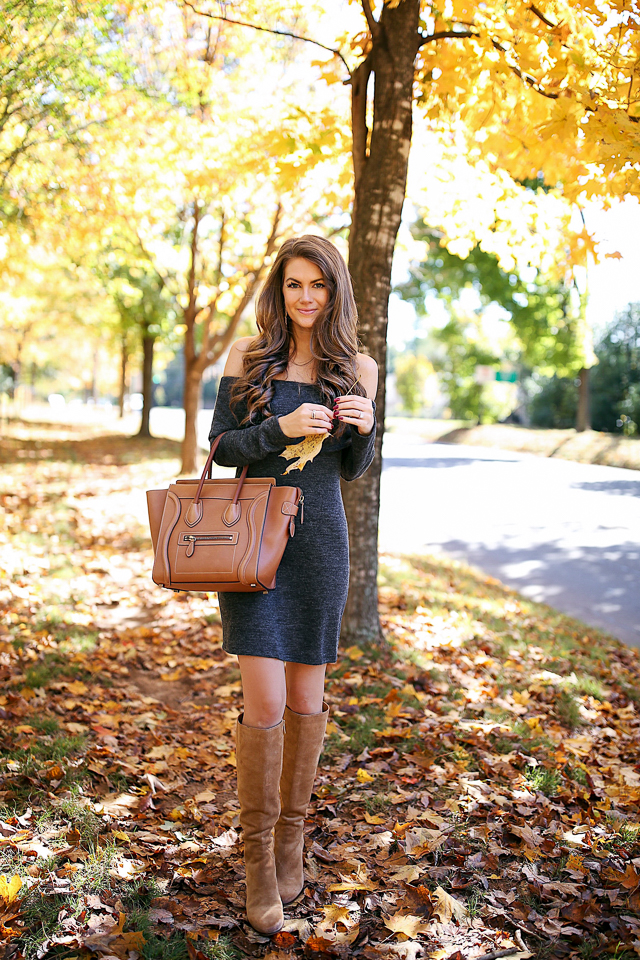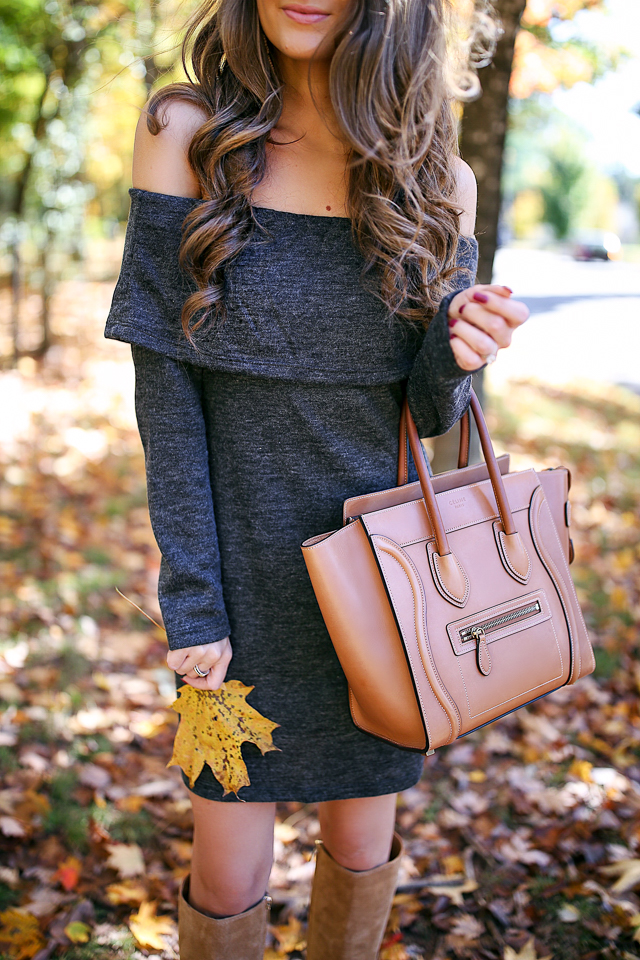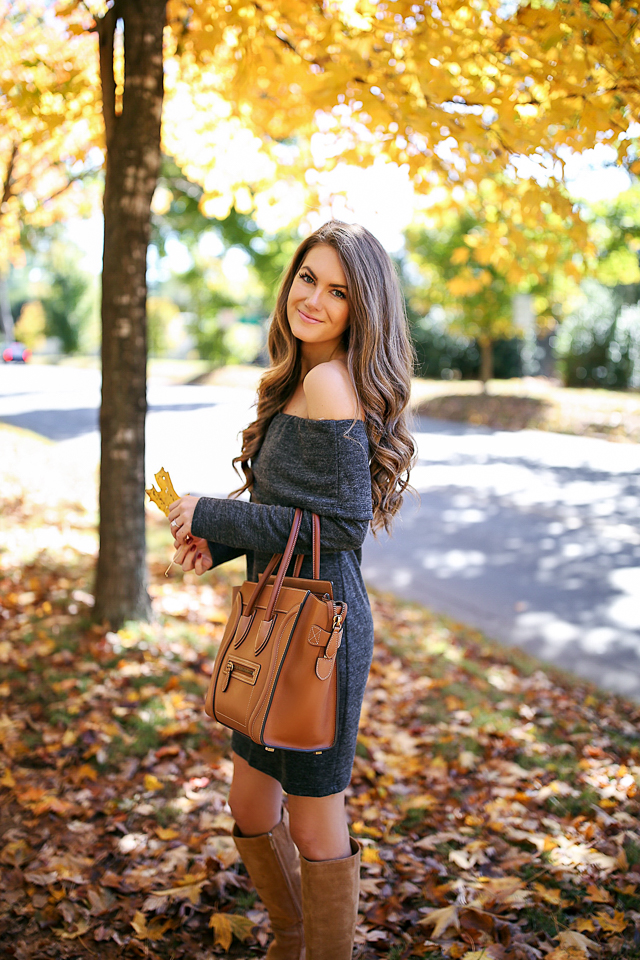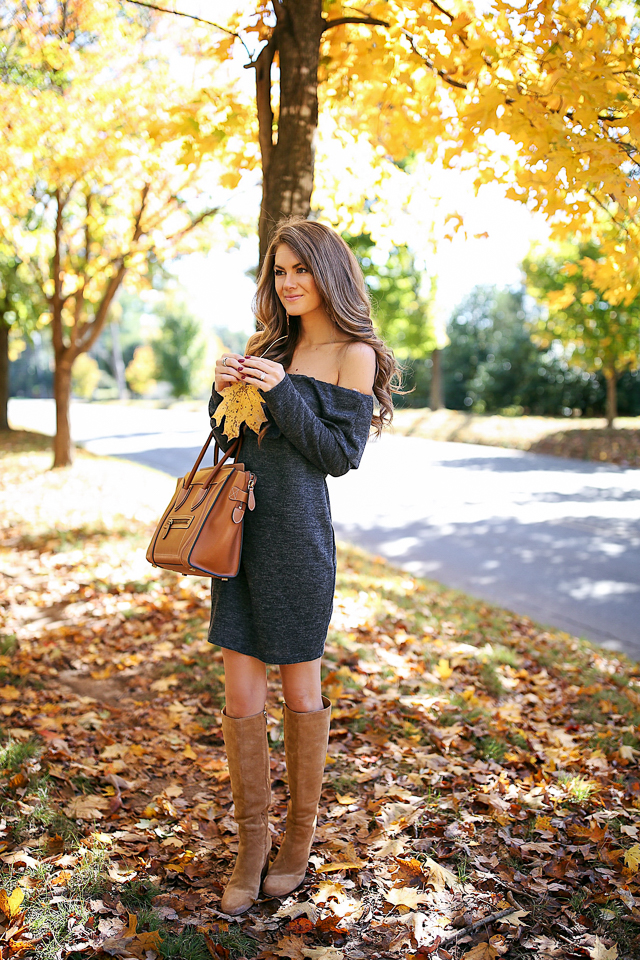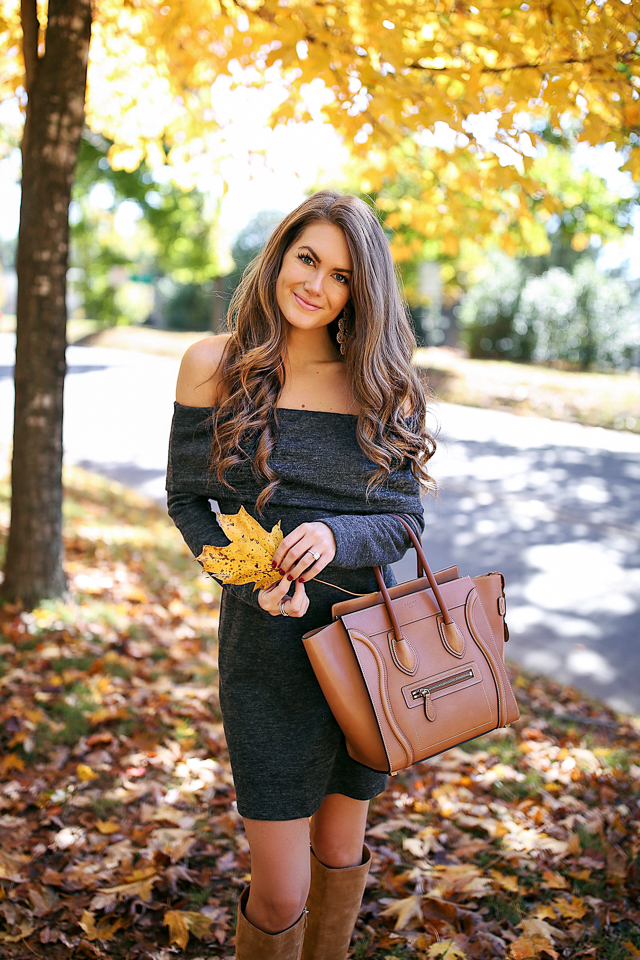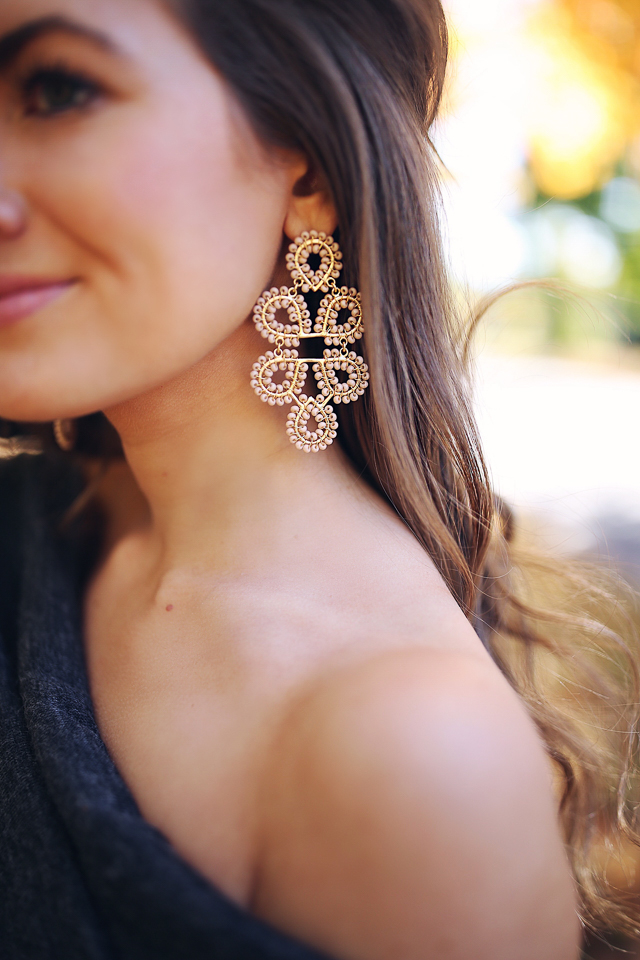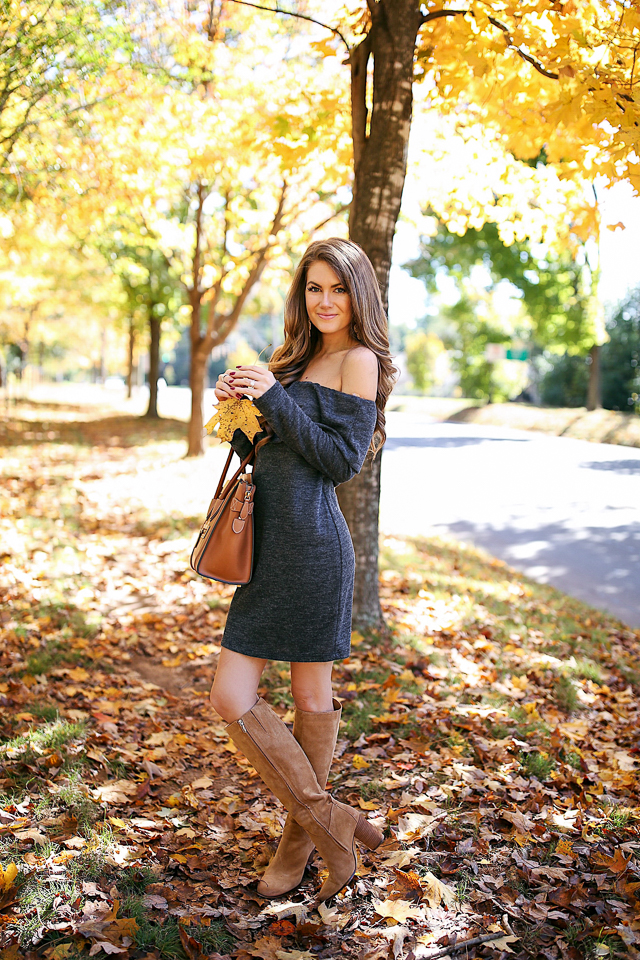 Good morning, everyone! So these photos have nothing to do with the topic of today's post, haha… I just wore this outfit last week and wanted to share 🙂 What I really wanted to talk about today was some spooky things I have read, watched or listened to lately that are perfect for Halloween. I lovvvve Halloween because I love scary/spooky stuff, so here are some of my favorite scary books, movies and podcasts!
1. I recently read Burnt Offerings and it's a CLASSIC Halloween novel about a haunted house! (Apparently it was made into a movie, and the movie is supposedly really good but I haven't seen it.) In the novel, married couple Ben and Marian Rolfe are desperate to escape their stifling New York City apartment for the summer. When they get the chance to rent a mansion in upstate New York for cheap, they jump at the chance – the only catch is that they have to make and deliver meals to an old lady, the owners' mother, who lives in a distant wing of the house. This novel is really unsettling, without relying on gore to disturb the reader – things in the house start getting really creepy, really fast!
2. I mentioned this in a blog post the other day, but I am hooked on the Spooked podcast. Every episode, one or two people will come on and share their (supposedly true) supernatural stories with the audience. The stories are AMAZING and always pull me in, every single time. If you like ghosts, haunted houses and the like, then you HAVE to listen to this podcast.
3. My mom recently told me to watch the movie Copycat because it's perfect for Halloween. It's an old movie (it came out in 1995) but it's so good – Chris and I watched it over the weekend and loved it! In the movie, Sigourney Weaver plays a criminal psychologist with agoraphobia (she can't leave her house). She's helping the police to catch a serial killer and has identified that the killer is copycatting notorious serial-killers (hence the name of the movie, Copycat). I don't want to say anything else about the movie because I don't want to ruin it for anyone, you seriously need to go watch it for yourself!
4. If you didn't already know, Stranger Things 2 came out on Netflix this past weekend. The first season of Stranger Things is an absolute must-see if you haven't already seen it – it's a hit Netflix original series consisting of 8 episodes ( that you can totally binge watch it in a couple days – that's what we did!). The series is set in the fictional town of Hawkins, Indiana in the 1980s and focuses on the investigation into the supernatural disappearance of a young boy. I LOVE the entire cast of characters – I want to be friends with them in real life!
5. It has been years since I read the novel Hell House by Richard Matheson, but it still stands out in my mind as one of the scariest novels I've ever read (in fact, Stephen King himself said it is the scariest haunted house novel ever written!). If you're really looking for a fright, then dig into this book – paranormal investigators head to a haunted house in Maine to seek out proof of life after death. This novel is a classic in the horror genre, and not for the faint of heart!
If you have any favorite scary books/podcasts or movies feel free to leave them in the comments!
xoxo
SHOP THE POST:

JavaScript is currently disabled in this browser. Reactivate it to view this content.