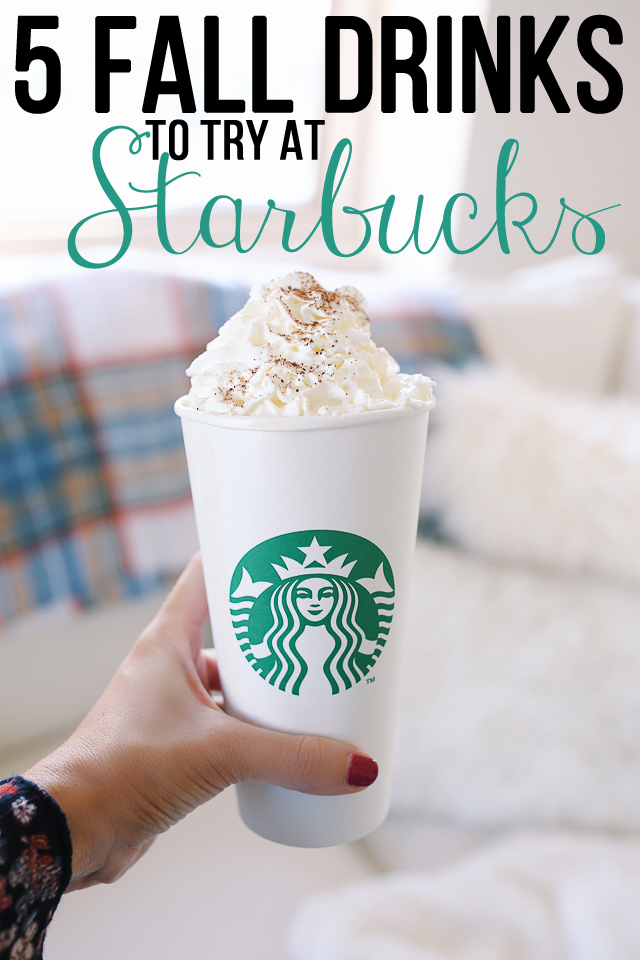 I post different outfits every day, so I thought it would be fun to do something really different today! The fall is my favorite time to drink hot drinks… coffee, cider, hot chocolate, you name it. There's something so comforting about curling up with a warm cup when it's cold outside. Today I thought I'd share five different fall drinks to try at Starbucks. I've taste-tested all of these and they are tried-and-true favorites!
1. Marble Mocha Macchiato
This is hands-down my favorite coffee drink at Starbucks, and if you've been following my blog for long, you've probably heard me talk about it. It's a twist on the Caramel Macchiato (but WAY better, in my opinion!). This drink has white mocha on the bottom of the cup, steamed milk and a shot of espresso and then is drizzled with mocha on top. Although it's not on the "official" menu at Starbucks, most baristas know how to make it. Try it with skim milk to save some calories!
2. Caramel Apple Spice
The Caramel Apple Spice is my go-to drink in the fall when I want something warm but don't want any caffeine. This isn't your regular apple cider – it has steamed, freshly pressed apple juice and cinnamon syrup and is topped with whipped cream and a caramel drizzle. You don't even know how good this is until you taste it – it's fall in a cup!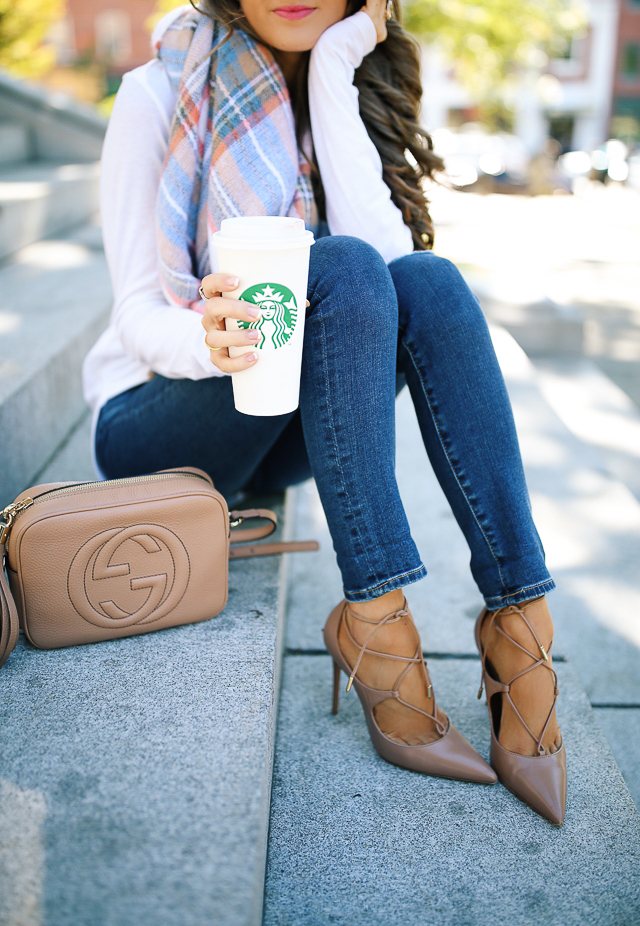 3. Caramel Pumpkin Pie Frappuccino
Sometimes in the fall, you still get the craving for a cold drink. This drink tastes EXACTLY like pumpkin pie to me and it's sooo good! Ask for a Caramel Frappuccino with a pump of pumpkin (1 pump for tall, 2-3 for venti). And make sure you get whipped cream and pumpkin pie spices on top! I actually don't love the PSL, but I do love this one.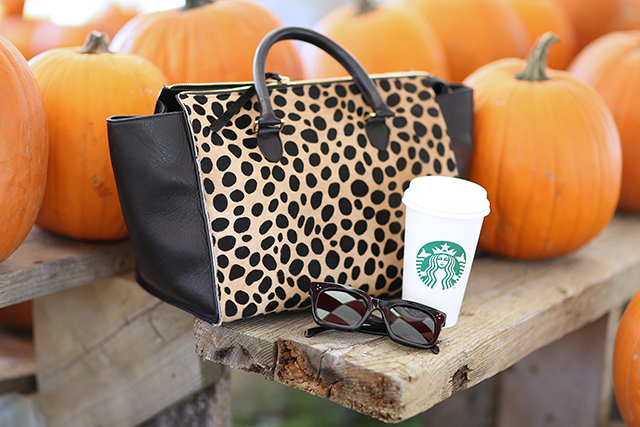 4. Zebra Hot Chocolate
Sometimes you just can't beat hot chocolate. The Zebra Hot Chocolate is a really fun take on the regular version – order a hot chocolate with half white chocolate and half regular chocolate. It's yummier than hot chocolate and not as sweet as a white mocha. This one is also great for kids!
5. Pumpkin Chai Latte
For chai tea lovers, this one is for you! Ask for a Chai Latte with 2-3 pumps of pumpkin and topped with whipped cream and sea salt topping. For a little extra flavor try adding a pump of mocha syrup or caramel syrup – both go amazing with the pumpkin chai flavor!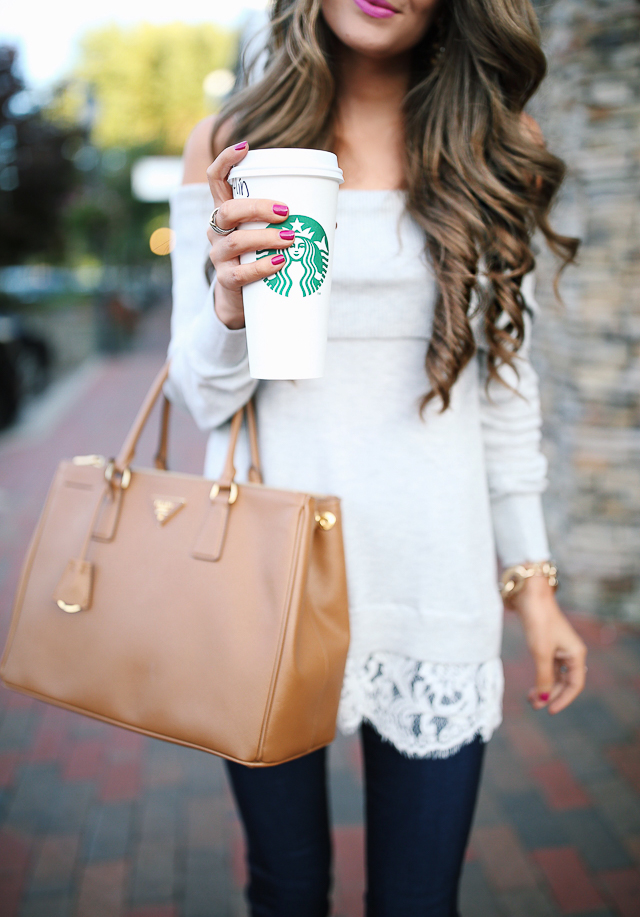 Do you have a favorite fall drink at Starbucks? I'd love to hear your combo – you guys had some really great suggestions last week!
xoxo
Cait