Happy Tuesday, friends! I thought it would be fun to share some of the apps that help keep my life organized and running smoothly. My entire life is run via my phone these days (isn't everyone's?) and I'm all about having technology work for you. These apps make my life so much easier! Hopefully you'll discover a few new ones, and they'll help you as well!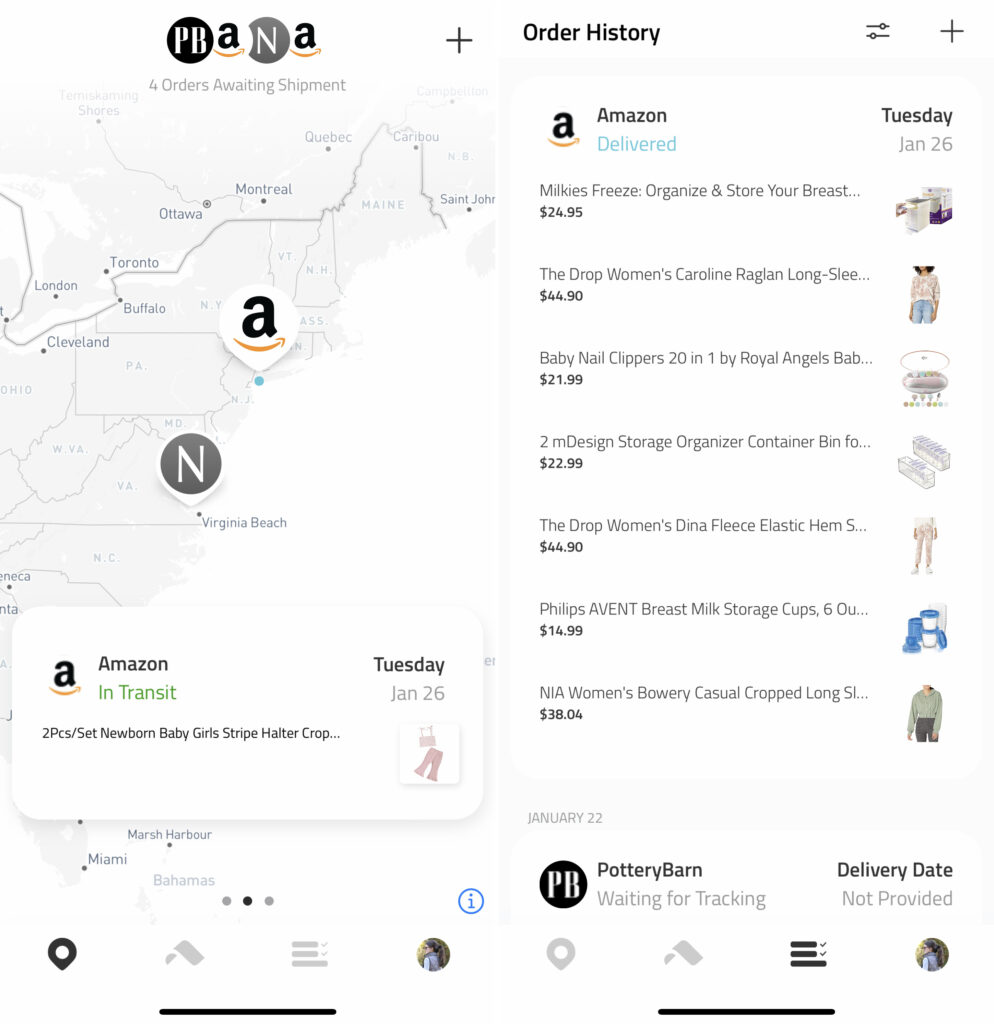 This is a relatively new find for me and I LOVE the Route app! You connect it to your email and it tracks all of your packages for you in one place. The coolest feature is the map feature because you can see where your packages are all over the country, as well as what's in the package and the estimated delivery date. This was EXTREMELY helpful during Christmastime when I was waiting on Christmas presents to arrive! I also use it to track all of the essential items we order from Amazon, like toilet paper and distilled water.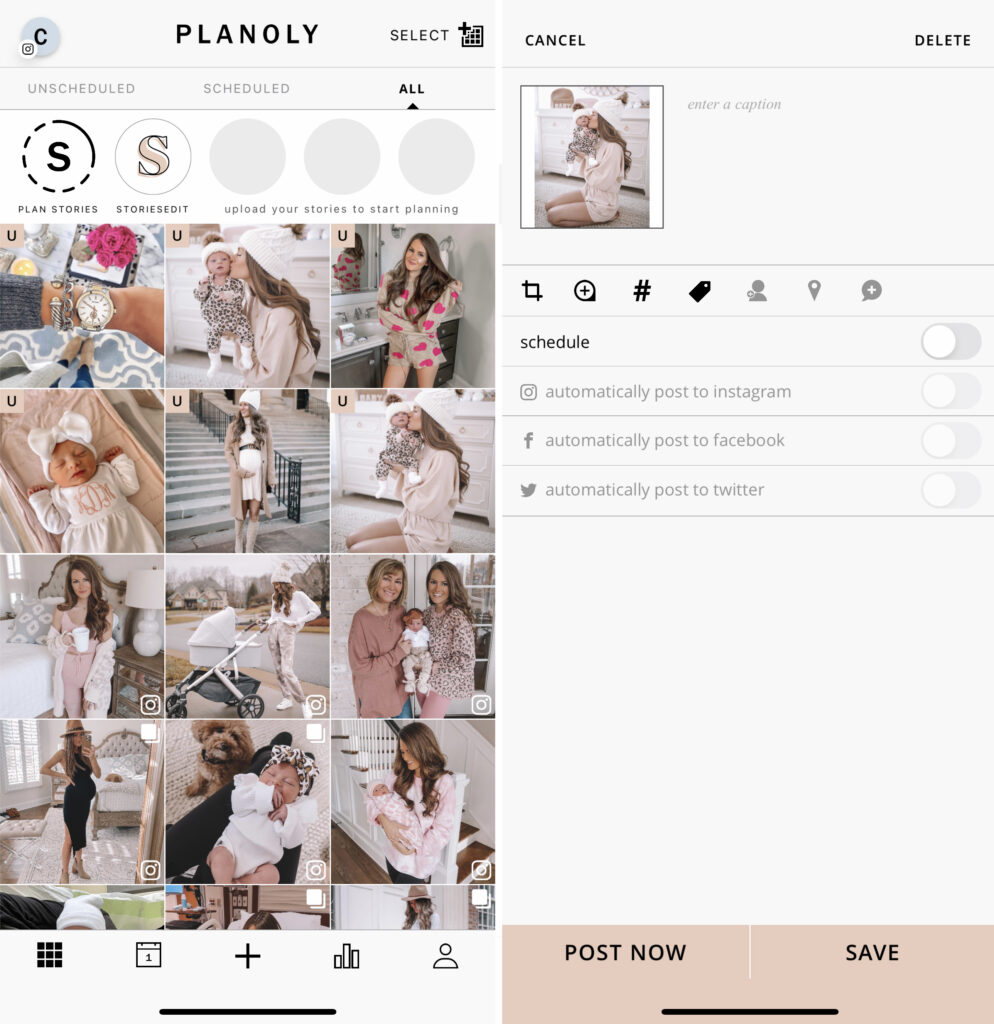 This app might only apply to you if you're an influencer or just really like having a color-coordinated Instagram feed. The app Planoly helps you plan out your feed and schedule your social media posts (as well as a bunch of other stuff, like managing and replying to Instagram comments and creating hashtag collections!). I mainly use it for planning out my Instagram feed… the little "U" in the top lefthand corner means the post is unscheduled/hasn't been posted yet. The app allows you to play around with the order of the unscheduled photos, and you can even add in placeholders. I am extremely particular about my Instagram feed, so I live by this app! My anxiety is much lower when I know which photos I'm going to post over the next couple of days.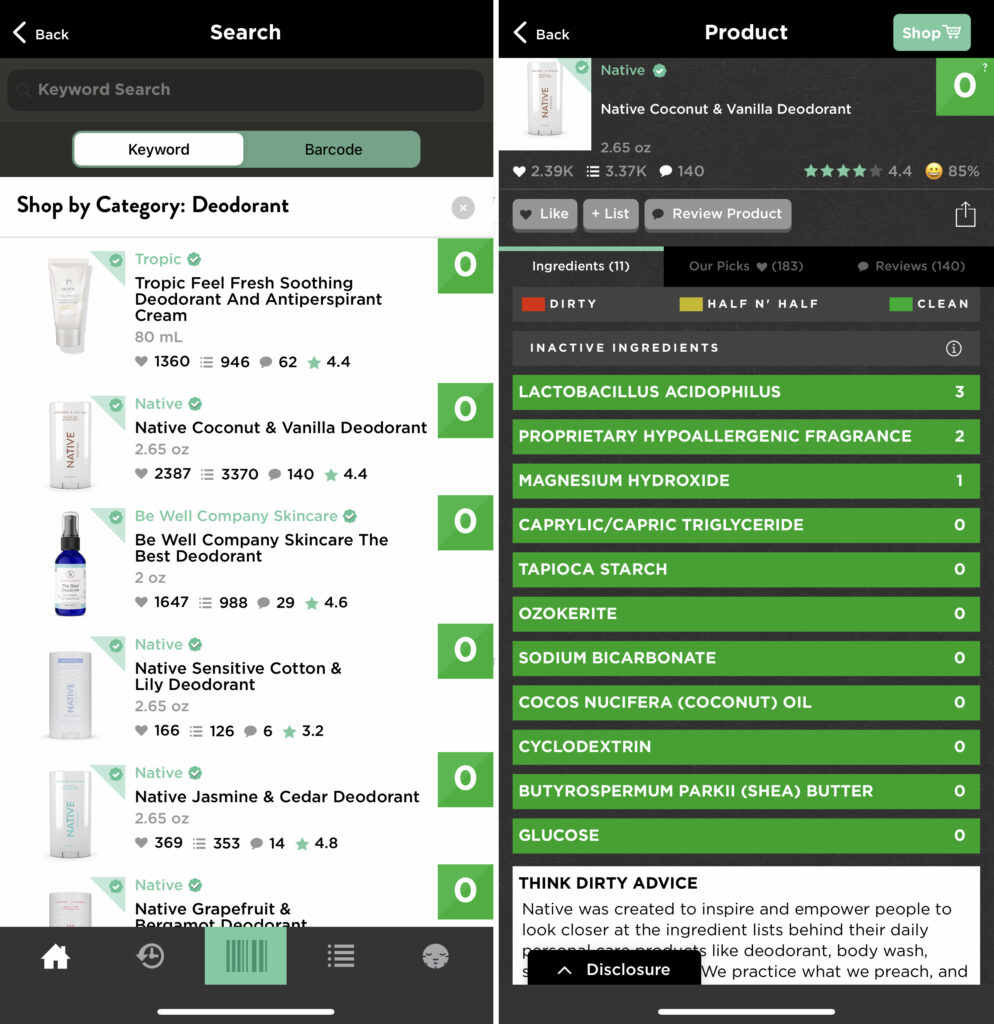 This app is both a blessing and a curse, haha! Think Dirty is an app that exposes the potentially toxic ingredients in your cosmetics and personal care products. To use it, you can either scan the product barcode or use the search engine to find a specific product, and the app will list out every ingredient and give the product an overall toxicity "rating." In the example above, I searched for my deodorant, Native Coconut & Vanilla deodorant. The photo on the right shows all of the ingredients… and the deodorant has a score of "0," which is best rating a product can receive! I used this app occasionally while I was pregnant to check out the ingredients in my personal care products, but now I use it ALL THE TIME to look up baby products that I'm using on Kennedy.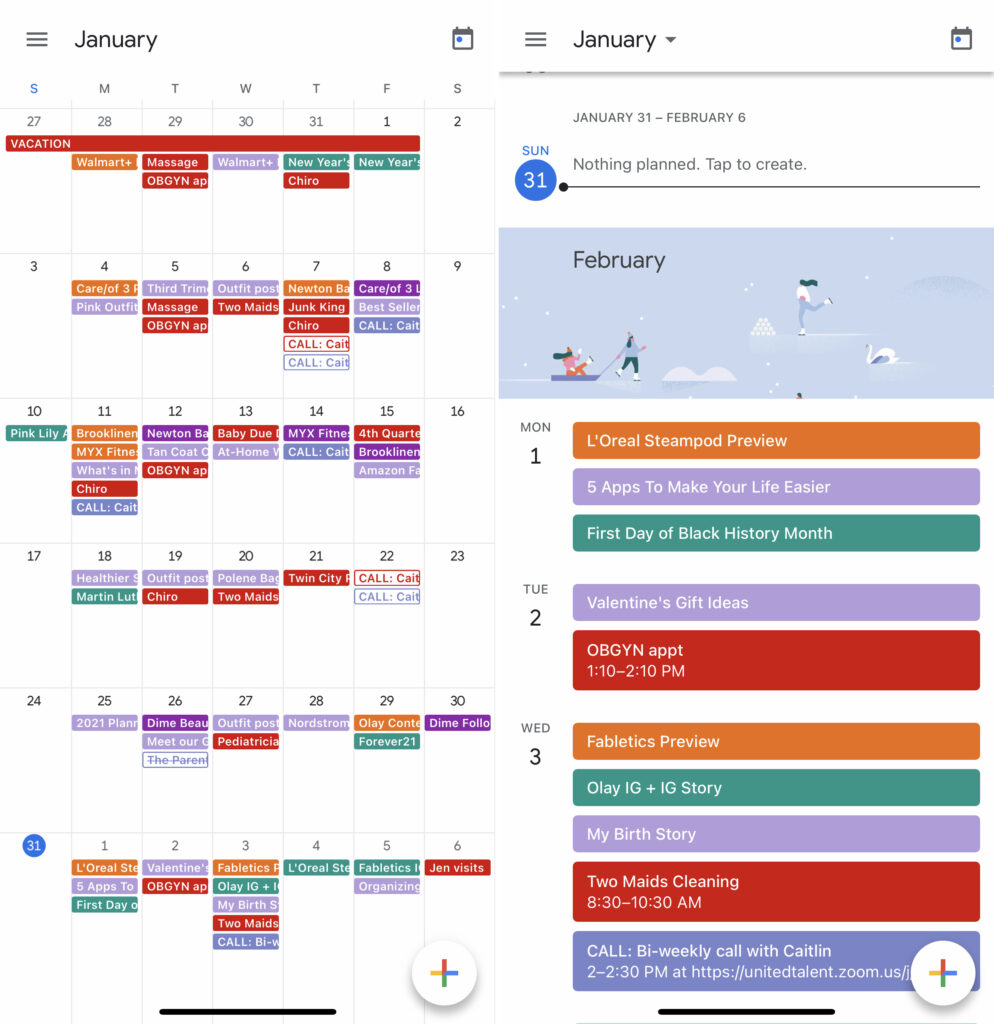 If you have an iPhone, you might already have a calendar app that syncs with Google Calendar, but I highly encourage you to download the actual Google Calendar app. This is how I keep my ENTIRE life organized!! I have every task/event labeled and color coded by category, such as personal, work, blog posts, etc. I love that I can add in tasks and meetings on my phone and it syncs right to my computer, and vice versa. Plus I can add Chris so that he can easily view and join events (such as our billions of pediatrician appointments coming up, haha). When I wake up in the morning, all I have to say is "Siri, what's on my calendar for today?" and she reads out everything I have going on that day. It's like having your own virtual assistant!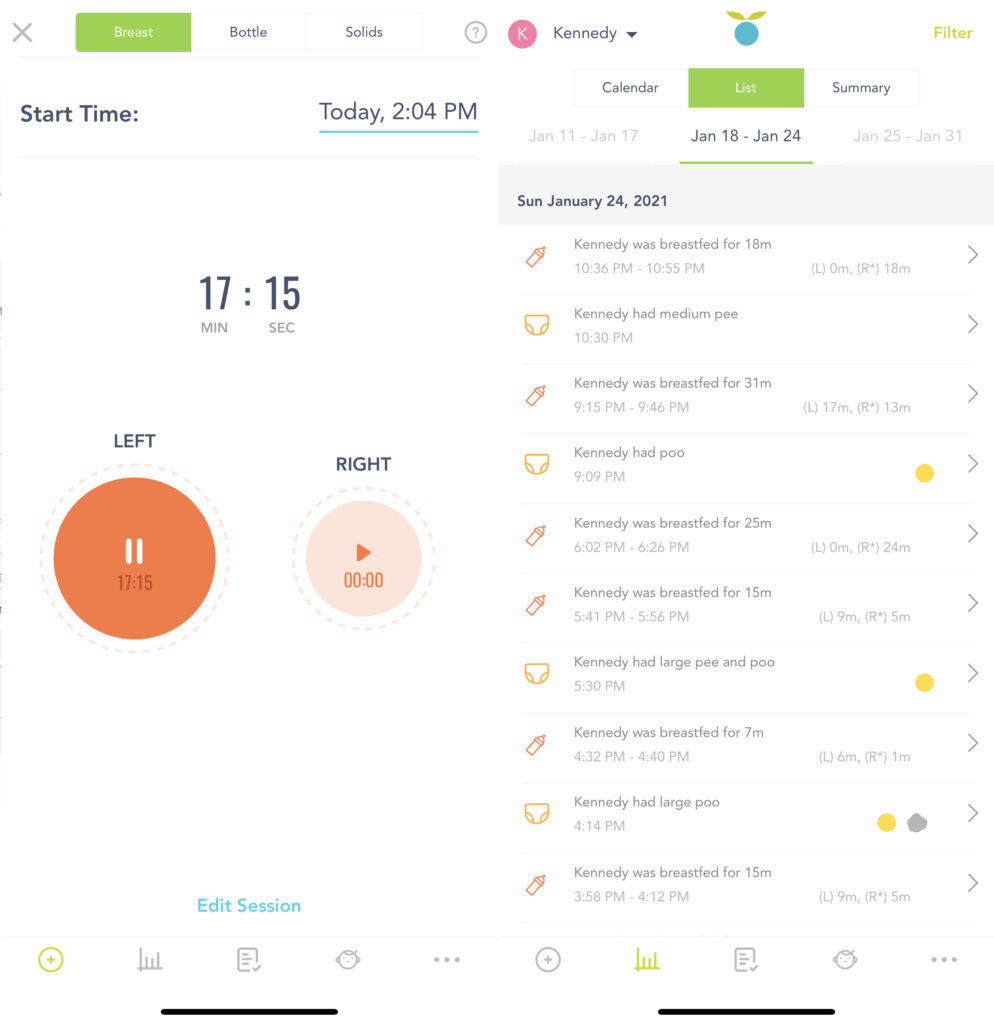 Alright I put this one last, since it won't apply to everyone! This is a great app for new moms (and dads). My friend Sara recommended it to us, and since Kennedy's birth we have basically used it every second of the day! Huckleberry is a baby sleep, pumping, feeding, diaper change and growth tracker all in one. Why is this important, you ask?! Because every time we go to a pediatrician appointment, our doctor asks how many times per day Kennedy is eating and how many pee/poo diapers she has in a day. All I have to do is open this app to find out the answer! I also really like the breastfeeding timer – whenever I start breastfeeding, I use it to time how long she's on each breast. And when you go to breastfeed the next time, the app reminds you which breast your baby fed from last! It really is a "must-have" for new parents.
If you have an app that makes your life easier, I'd love to know about it! I'm always looking for ways to be more productive. Let us know in the comments!