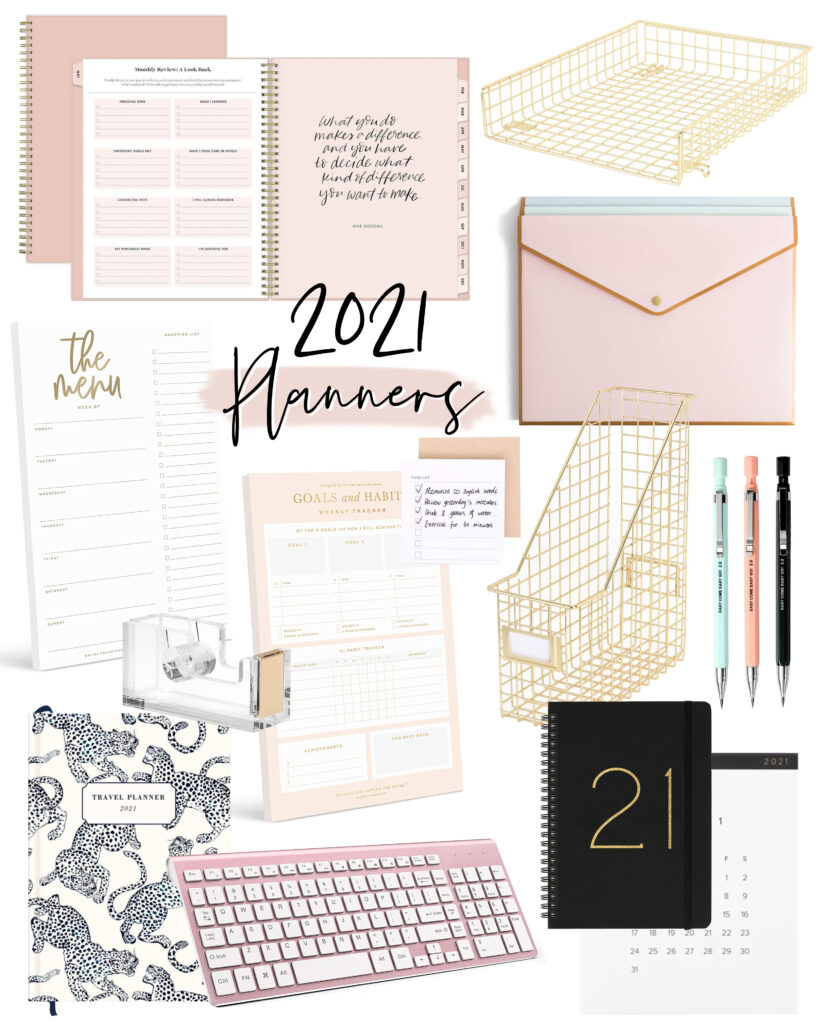 The Everygirl Pink Planner // Wire Letter Tray // Pastel Document Holders // Magnetic Meal Planner // Tape Dispenser // Goals and Habits Notepad // List Sticky Notes // Wire Magazine File // Mechanical Pencils // The Jag 2021 Planner // Wireless Keyboard // Black Spiral Planner // Wall Calendar
I'm excited to get back to writing more Monday Motivation blog posts this year! Last year I covered a bunch of health and wellness topics like toxins in your kitchen, meal prepping, EMFs, etc, and this year I hope to cover some similar topics as well as BABY stuff! 😀 To see all of my Monday Motivation posts from the past, click here.
Today I wanted to round up a bunch of planners and desk accessories to help you get organized in 2021. I like using both a paper planner and Google Calendar to keep my calendar organized. It's nice to use both because you can add events to Google Calendar while you're out and about, and then write everything down when you get home to your desk. There's just something about physically writing it down or crossing off a To-Do List that's so satisfying to me! My favorite items from this list include this leopard planner and this pink one from Target. The Target planner has a bunch of extra features and even some inspirational quotes inside. I also ordered this meal planner – it's magnetic so you can stick it to your fridge, and there's a spot for your "shopping list" to write down ingredients as you think of them. I also ordered this tape dispenser for my desk because, I mean, HOW CUTE!
xoxo