Hey everyone!
I got on blogger after a weekend away to find that it has been malfunctioning.. a lot of my comments are just mysteriously missing. I hope they've got everything fixed now!
This past couple of days have been very eventful. One of my friends has a house at Lake Lanier, Georgia. I drove down with two of my friends, and we met her older sister and a bunch of her sister's friends there. We spent our days laying on the dock, kayaking, riding on the boat, or playing in the water. We had great weather both Thursday and Friday, so I feel like I got a good amount of sun.

Unfortunately, I only took a couple pictures while I was there! This was the first time I've worn this coral shirt (you may remember it from here) and it makes me look kinda preggers in this pic.
Yesterday, I got home around 4 p.m., and then I showered and headed out to my cousin's house for her bachelorette party. We went to Nakato's – a Japanese place where they cook in front of you – and then to the movies to see "Bridesmaids" (very fitting considering a few of us are in the bridal party!). Unfortunately, I only saw the first hour of the movie because the bride-to-be wasn't feeling very well and I had to drive her home. I felt so bad for her! But the movie was actually pretty funny.. some parts were a little crude, but I was interested to see how it turned out. I'll have to get it when it comes out on Redbox.
On a different note, if you like Ann Taylor Loft, they are having a sale today – 30% off your entire purchase either in stores or online. My mom really enjoys shopping there, and I've found some cute items there in the past. I found this cute shirt in the store last Wednesday and I bought it to use as a cover-up for the lake. I did manage to get one picture of me in the shirt, on the right. I bought a size Large so that it would be long enough to cover my bathing suit bottoms.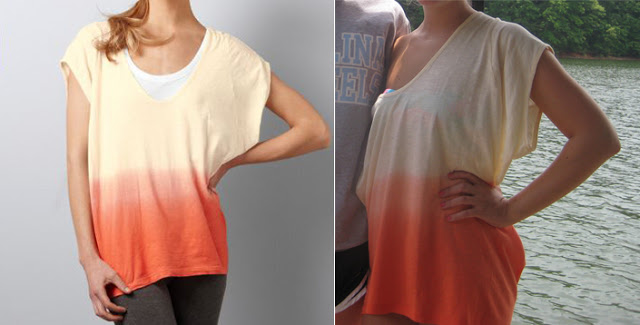 They have some cute finds, and the best part is that their prices are really, really great. I recommend checking it out. I perused their site for a few minutes and found some cute things: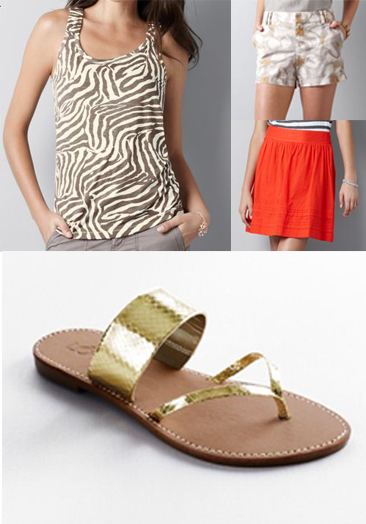 I suppose I should go hop in the shower. Today is my first day of work since Christmas break! Oh, and I'll leave you with one thing.. a picture of my broken phone.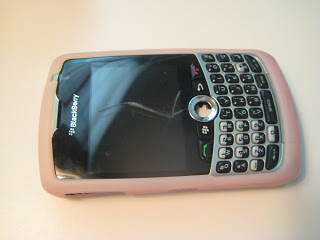 My unfortunate "crack"berry
There was already a huge crack in the screen, and if you'll notice, my trackball is missing as well. That's because I was being a retard and trying to clean my trackball in the car when it fell to its doom in between the seats. Sigh. Hopefully Verizon will be able to patch it up!
Have a great day everyone!
Love, Caitlin