Guess what my current obsession is? Audrey Hepburn already discovered it..
Audrey Hepburn
High waisted shorts! This season, high waisted shorts are hot, and have been seen all over the runway from major designers. Luckily, you don't have to break the bank if you still want to try out the new trend. I love the classic khaki and black pairs..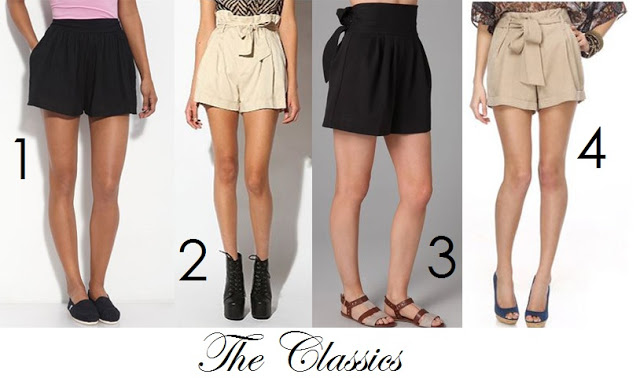 1. Nordstrom, $28
2. Urban Outfitters, $48
3. Marc by Marc Jacobs, $110.60
4. Lulu's, $41
You can dress any of these up or down, depending on how casual or dressy you want to look. To go out in, I'd pair these with a bright colored tube top and some wedges.
But this season I'm particularly loving the nautical styles that are hitting stores in red, white, and blue. They're preppy, feminine, and trendy all at the same time. And perfect for a night out at the beach!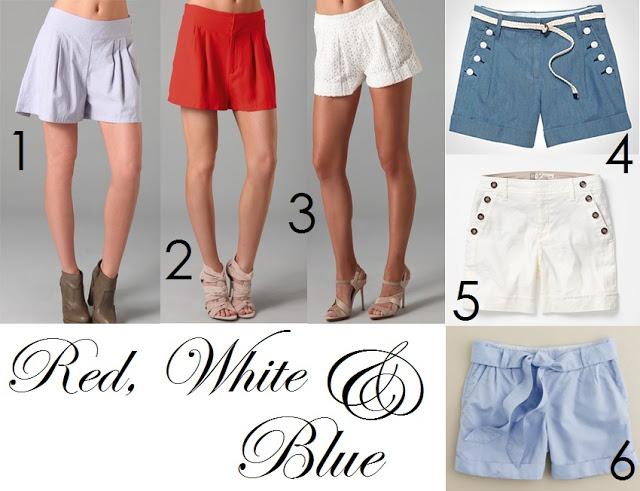 1. Boyfriend/Girlfriend, $115
2. Rebecca Minkoff, $185
3. Wink, $150
4. Tommy Hilfiger, $88
5. Anthropologie, $68
6. J Crew, $65
So the big question is, what do you wear them with? High waisted shorts look best when you can see that they're high waisted, so I recommend wearing a top that you can tuck into your shorts. Tight-fitting tube tops and tanks looks great with them and are perfect for summer. Or, if you don't want to show as much skin, try laying a blazer or cardigan over your shorts. Wear them with flats or sandals and a tee for a daytime look.
On the runway this Spring, worn with a blazer
I own a pair from French Connection that I received last summer for my birthday, but I'll definitely be purchasing another pair in the near future! 😉
What do you guys think about this fashion trend?
Have a great Tuesday, everyone!

Love, Caitlin