Hello friends!
I hope you all had a wonderful weekend. Mine was extremely fun but – whew! – I'm exhausted. Friday night was our Kentucky Derby cocktail at the Carolina Inn, and we had friends over to our house beforehand.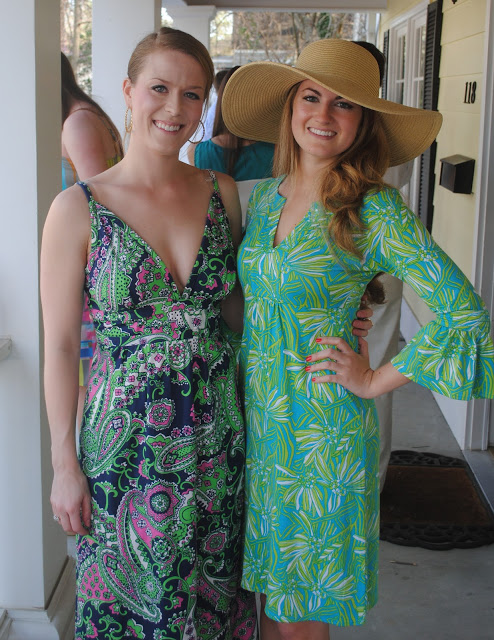 I wore Lilly (of course) and my sun hat is from J Crew.
Meet my lovely roommates!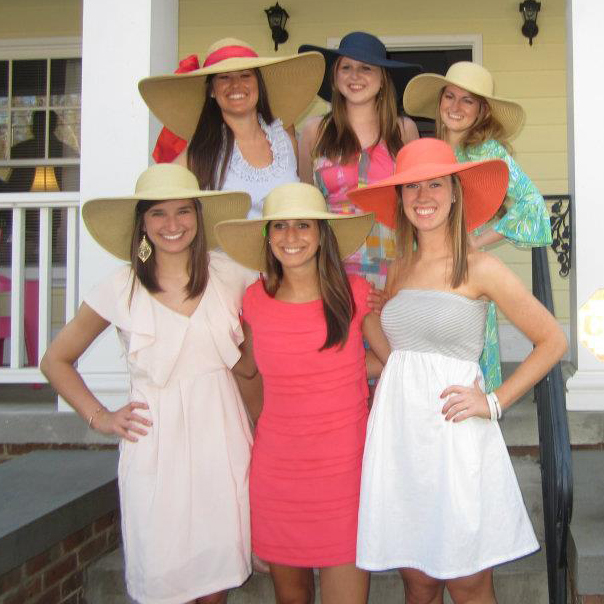 We had the best time socializing before…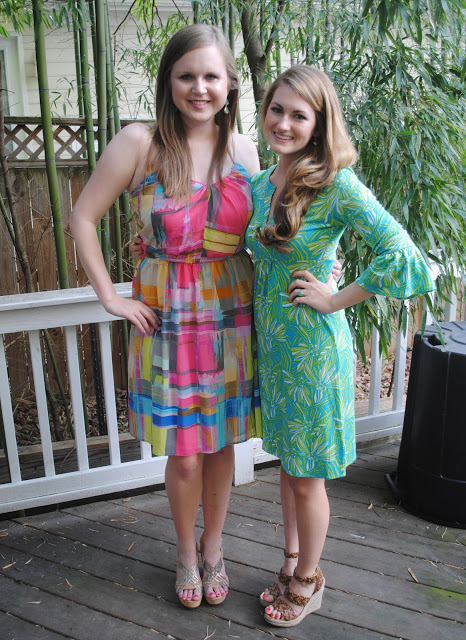 And just look at these cute cups my roommate Sarah found!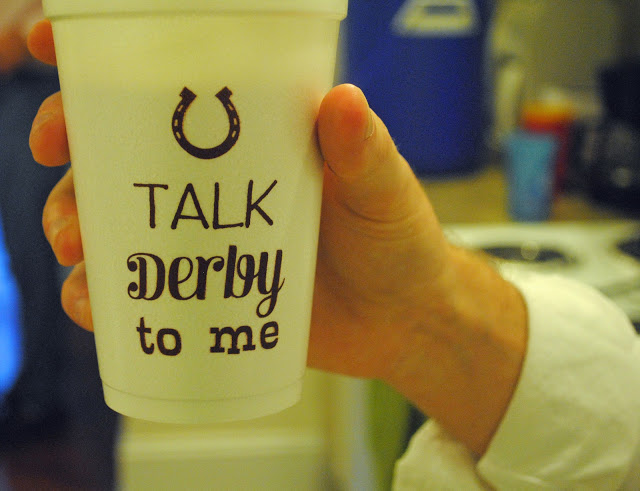 I'm obsessed with cups, if you didn't know.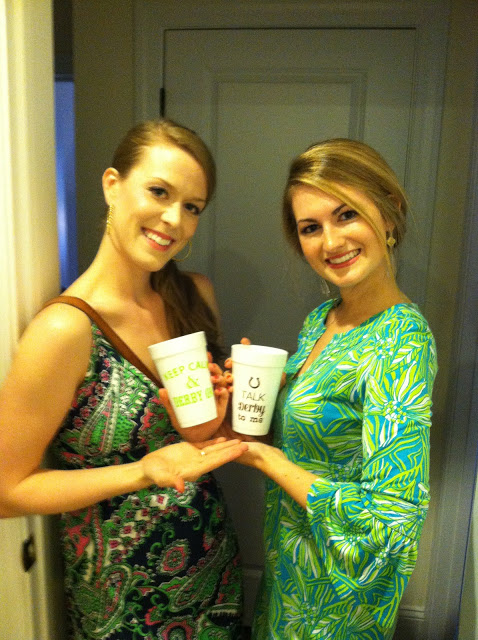 Afterward, we walked to the Carolina Inn for the cocktail. It was the perfect southern evening spent under a clear Carolina sky. Shrimp and grits, a glass of wine, good friends, and a night of shag dancing: Perfect!
The rest of the weekend was fun, as well. My friend Kelsey came in town Saturday for St. Patty's Day and yesterday was spent catching up on homework. Today is dreary outside and it's making me want to curl up in bed! What happened to the beautiful spring weather?
Happy Monday, everyone!
Love, Cait