Hey ya'll!
I haven't had much time to catch up on everyone's blogs, but I promise you that I will by the end of this week!
Despite all of the craziness with work, I managed to squeeze some fun in last night for my friend Sarah's 21st birthday.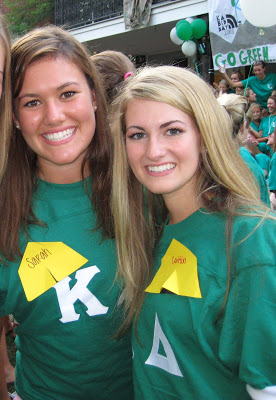 Sarah and I when we were just babies in KD!
A bunch of us drove to her hometown last night to surprise her! We were all sitting at a huge table at Bonefish, waiting for her to arrive. She thought she was just going out to dinner with her family, and when she saw us all she could do was scream. She was probably bummed that she was planning on having a "boring" 21st birthday. Well we proved her wrong 🙂
I wanted to share with you a great idea that Sarah's sister had for her 21st birthday. Each of our friends made two 8 x 8 scrapbook pages and we each gave her a "task" that she had to complete by the end of the night.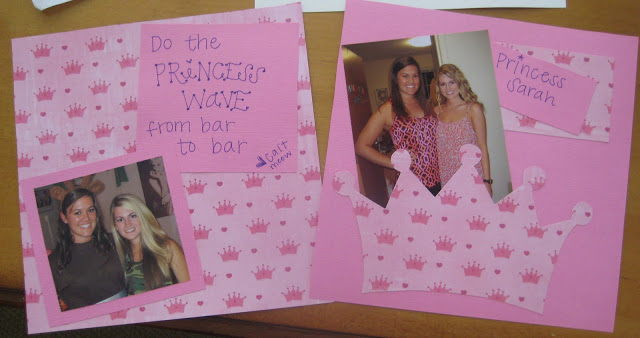 This was mine – it was super easy to do!
Then we put all of the scrapbook pages in a "21st birthday book" so she could keep it forever.
On the first page, there was a place for her to sign her name at the beginning of the night. And on the last page, there was a place for her signature when she got home from the bars. You can imagine how different they looked! 😉
I also wanted to share with you a July 4th treat that I found on Sweet Tooth Sweet Life, one of my favorite food blogs. Courtney is so cute, if you haven't checked out her blog before, you definitely should!
Anyway, this Stars and Stripe Cookie Cake looks super easy (and just look how pretty it is!).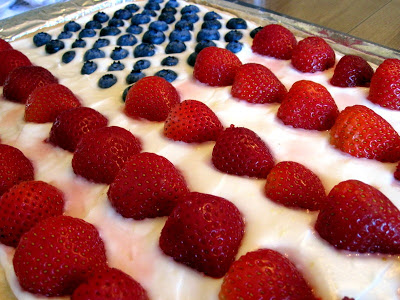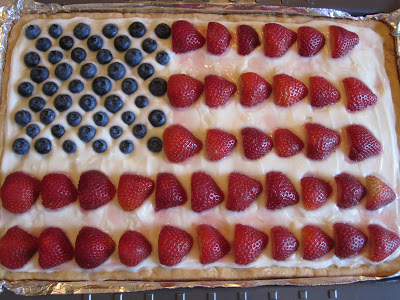 YUM! I'm planning on making this cookie cake for the weekend.
Here is the link to the recipe, and if you're looking for more 4th of July recipe ideas, you should check out this blog post. She makes the most amazing cupcakes! 🙂
Sorry to keep it short! I'm off to class… and internship… and film…. Only one day until the weekend!
Love, Cait