Happy football Sunday!
This weekend was Parent's Weekend for my sorority and I have to say it was one of the best weekends I've had in my three (and a half) years here at UNC.
I was so excited for my parents to arrive Friday night and to get the party started!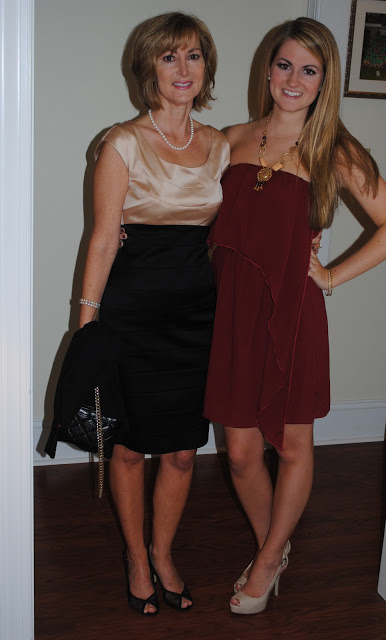 Mom and I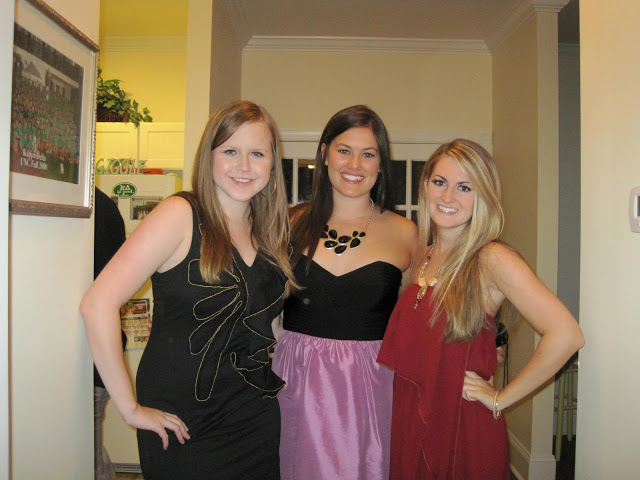 We had senior dinner at the
Carolina Inn
… a historic inn right in the heart of Chapel Hill. It's absolutely beautiful and "the spot" for weddings and big events. The food was amazing, and was followed by a slideshow of baby pictures from all the seniors. I was getting so sad thinking about how we're all graduating in May!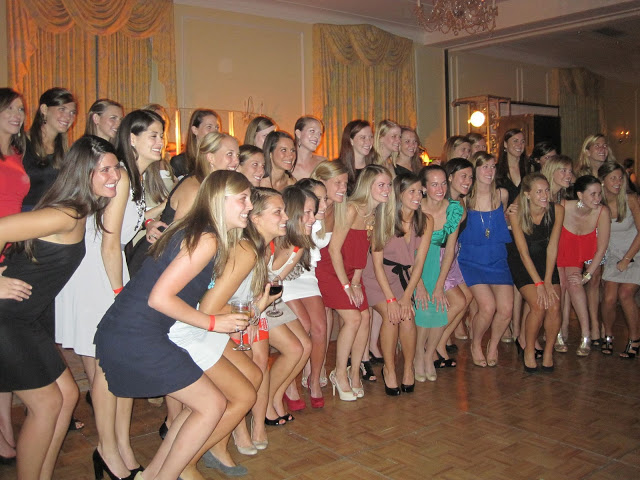 Can you spot me?
Afterwards, it was time for the cocktail to begin. The band was AWESOME and we had a fun night of shagging on the dance floor! After the parents left, our friends ended up going to one of our favorite bars, Top of the Hill, for the rest of the night.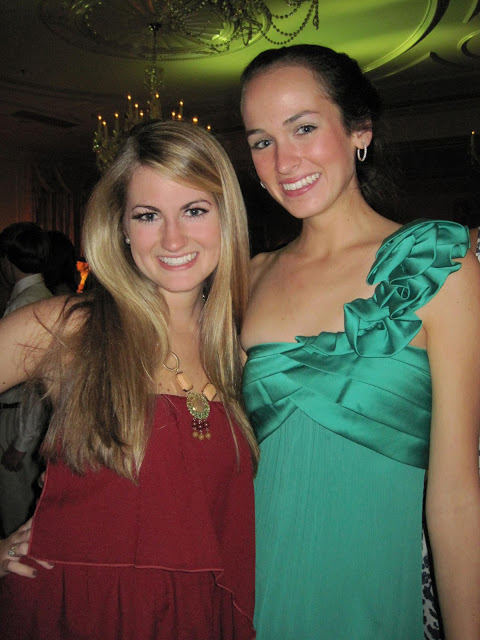 Gracie and I!
We were careful not to stay out too late, though… cause Saturday was game day!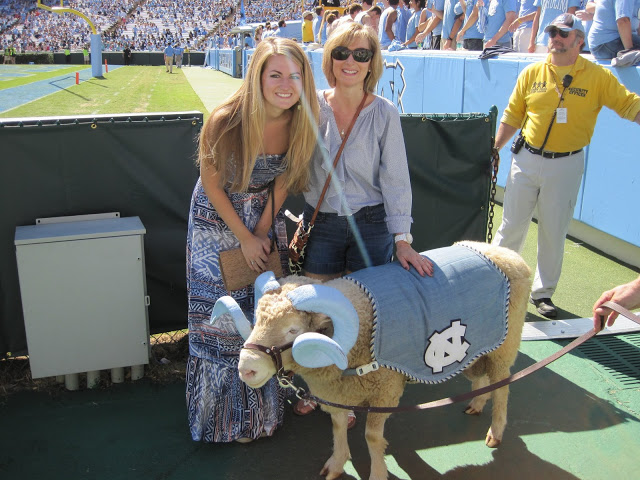 Aww it's Ramses!
After the game, my parents went ahead and left for home. It's so hard when my family leaves… my mom and I always tear up. I wanted so badly to climb in the car and go home with them!
My friends and I headed out for another night of fun last night… and it might be fair to say we had a little too much fun.
I must have been really tired becauseeee…
I may or may not have curled up on
Back Bar
's couch last night..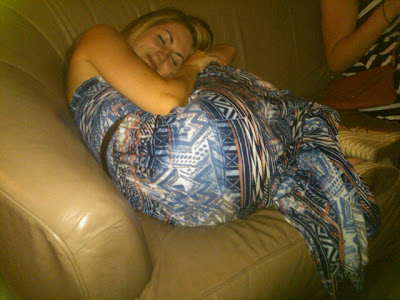 And of course the night wouldn't be complete without these…
You're looking at Pokey Sticks from
Gumby's Pizza
…. probably the most amazing thing you could ever put in your mouth… after 2 a.m.
I'm still in a food coma from them!
How was everyone's weekend??
Love, Cait