I am in love with my new tank from the J Crew outlet (which you can buy here online).
It's so comfortable and an amazing fit – not too loose and not too tight. It's perfect!
A girl can never have enough "basic" articles of clothing. I would definitely consider this gray tank a basic, but the great thing about it is you can dress it up as well as down. These are my picks for day and night: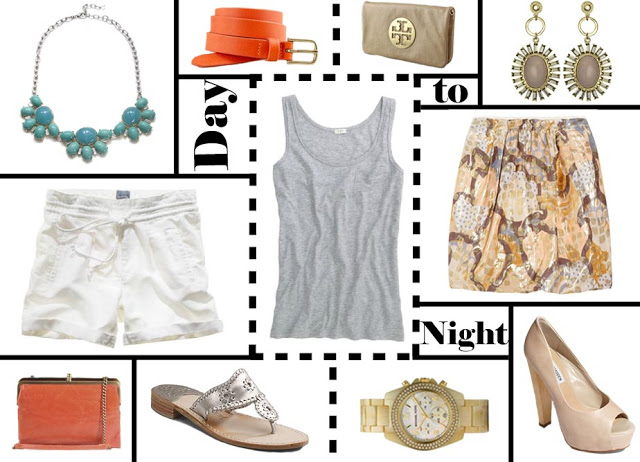 While I was at the beach, I wore my tank both during the day and at night.
During the day, I wore this to go out to lunch and to a movie with my family: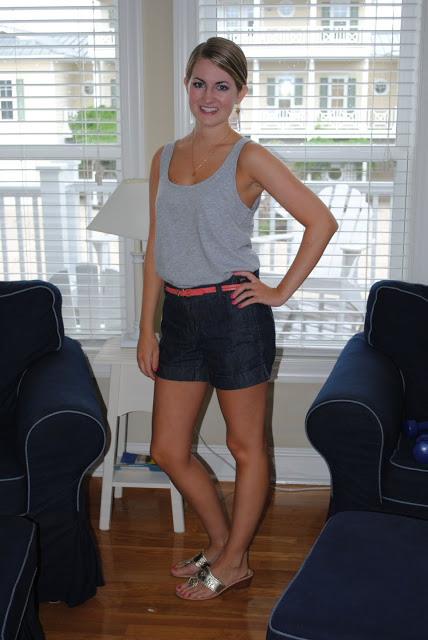 Shorts: Tommy Hilfiger, Belt: J Crew Outlet, Sandals: Jack Rogers
Later that night, I dressed it up with high-waisted shorts and heels to go to a karaoke bar (Sorry about the brutal shadows in this pic… it was dark out!).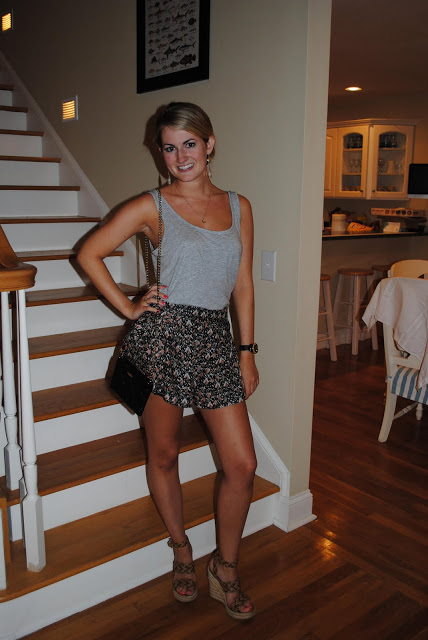 Shorts: French Connection, Wedges: Michael Kors
What's your favorite piece of clothing to dress from day to night?
Oh and is anyone else watching the Bachelorette Tell-All right now?! I'm mad Bentley didn't show up…

Love,
Cait