How was everyone's weekend?
Mine was great! I saw Clay Walker perform at Speed Street..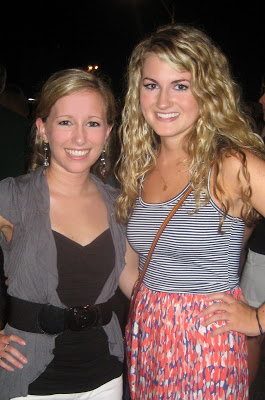 This picture looks almost identical to the one taken two years ago!
Consumed a little frozen yogurt from my new favorite place, "Sweet Frog"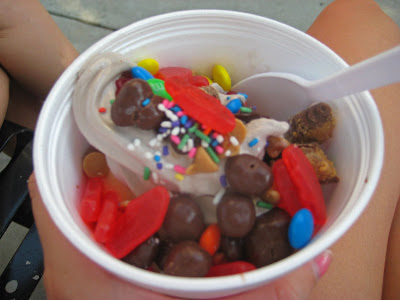 Can you tell that I really like toppings?
Floated around the pool with my family
And even found a little friend 🙂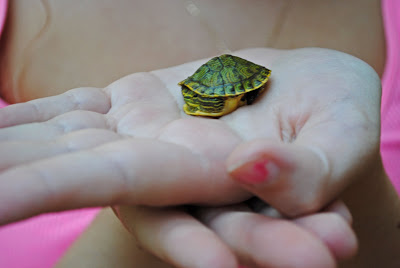 Cute lil' turtle!
Right now I feel like a big ol' slug because it's supposed to get up to 98 degrees! That's too hot to even lay by the pool. Hmmm let's see what kind of trouble I can get into!
Hope everyone had a great holiday!
Love, Caitlin