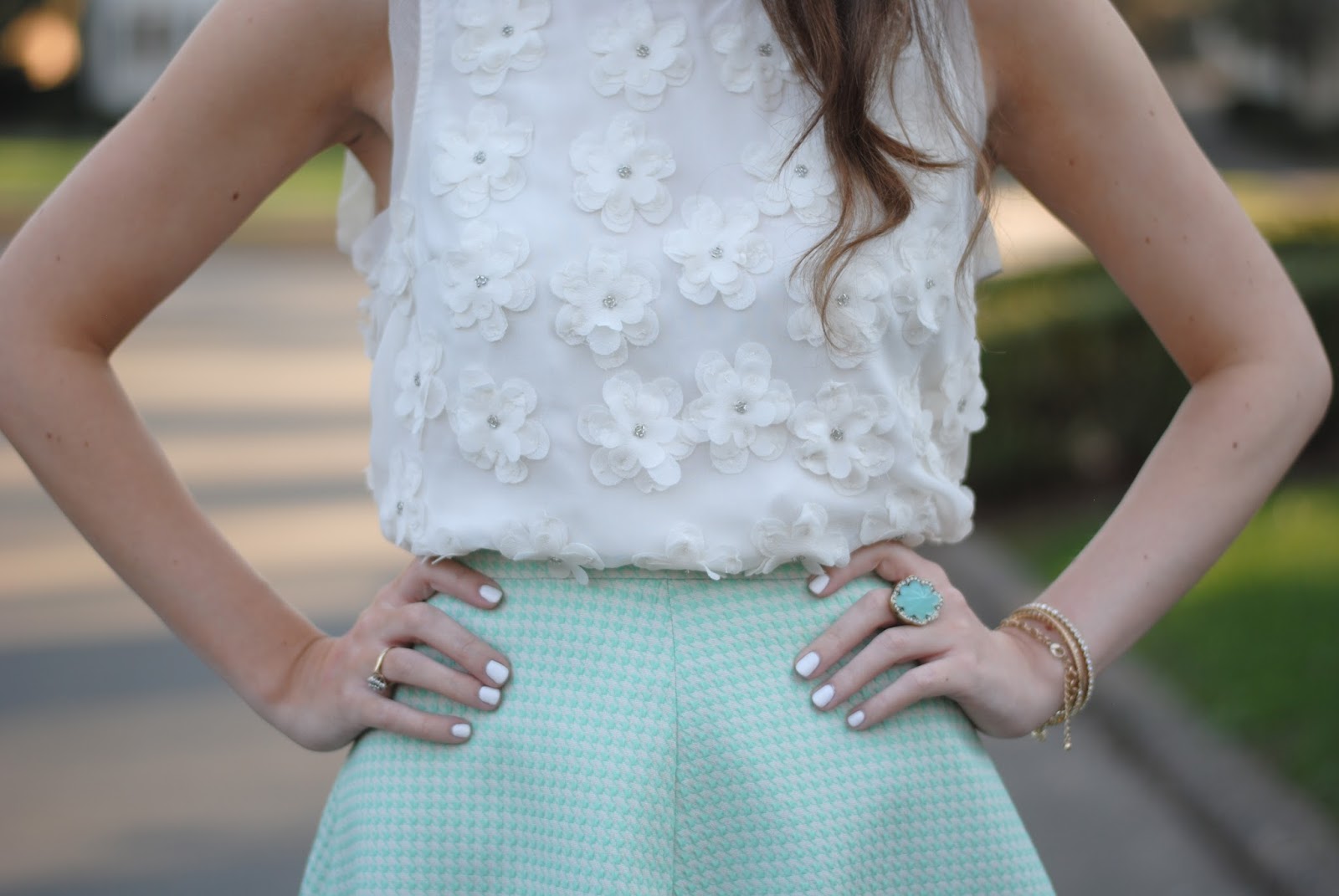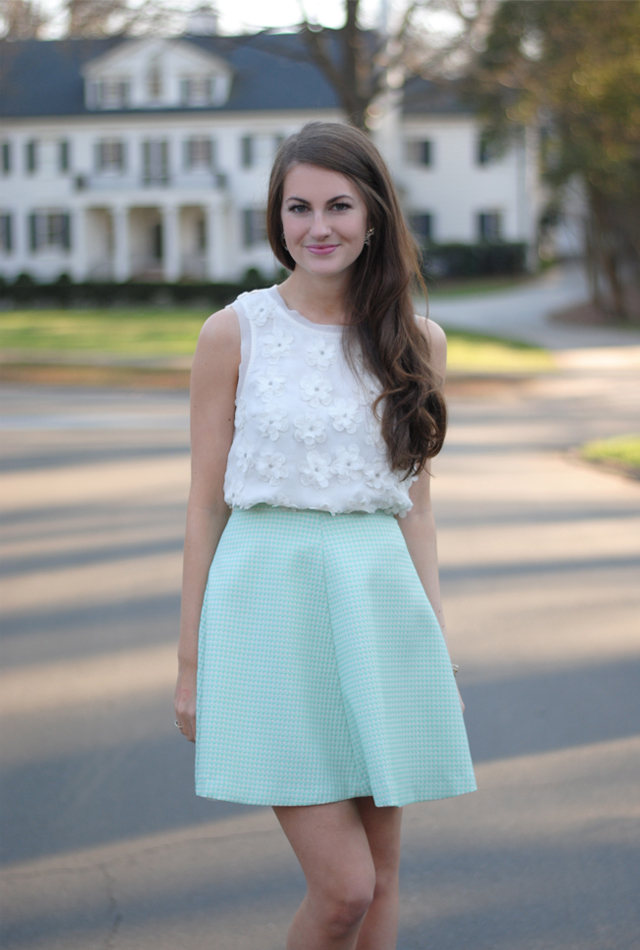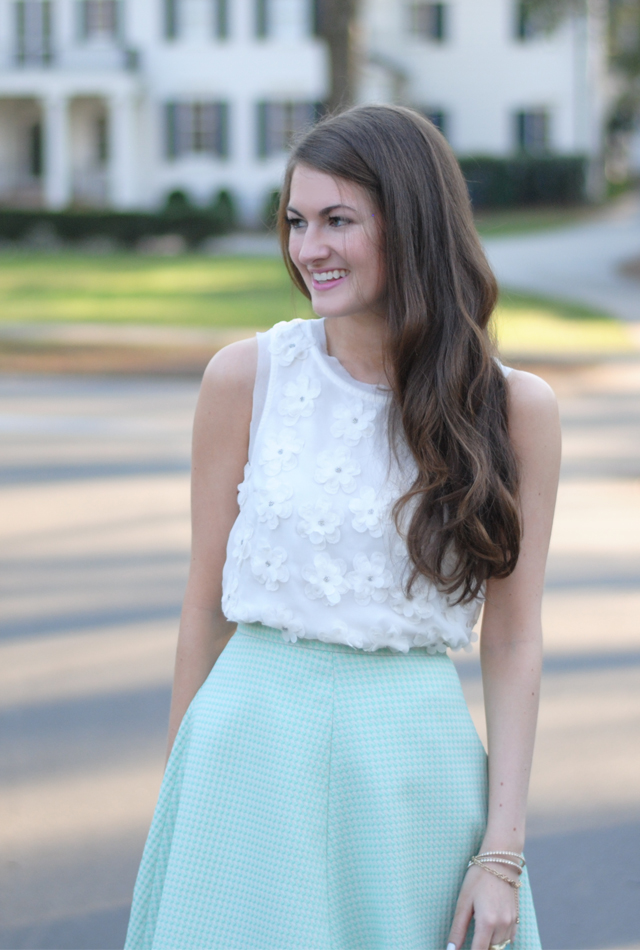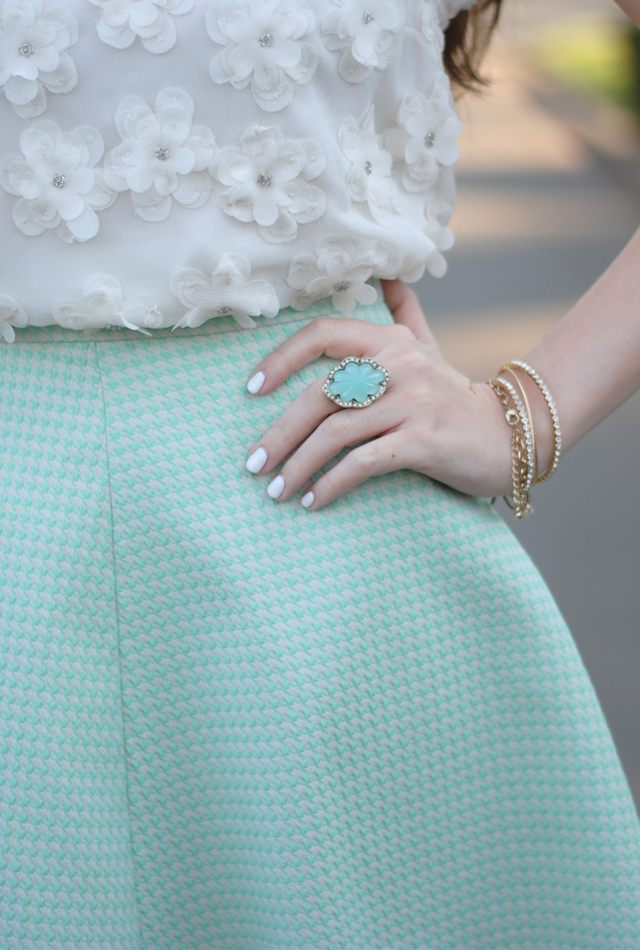 Sometimes I just love dressing up and feeling like a girl. Skirts, frilly tops, lace detailing and strappy heels are just a few of my favorite girly items… put them together and you have the epitome of "ladylike." I know Easter is still a month away (although I've been eating Cadbury eggs for two weeks now…) but I think this outfit would be perfect for Easter brunch. It's dressy and perfectly put together!
I've been getting so much use out of this
white floral tank
from Nordstrom – it goes with all of my skirts, but I also plan to pair it with my pink or mint jeans. This is one top that I'll definitely get my money's worth from!
Hope everyone is having a wonderful Wednesday. 🙂