As you can probably tell, I love summer trends! One article of clothing that I've been wearing a lot of lately is… ta da! The bandage skirt.
They can be a little intimidating. I mean, the reason they're called bandage skirts is because they wrap around you like a bandage -and yes, that means they can be very tight! But don't let that scare you, I promise that they can look good on everyone.
The first step is finding the right skirt for you, determined by the fit, color, and pattern.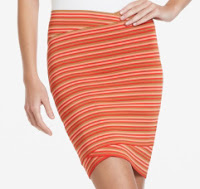 1. If you are modest…
… you might want try a longer bandage skirt, like this one from BCBG. Look for cuts just above the knee for the most flattering fit. This look is dressy enough to wear to work but sexy enough to wear for cocktails afterwards. Diane von Furstenberg designed this brilliant skirt, but if you're looking for something a little playful, I'm loving the stripes on this BCBG one.
… you'll love this embroidered tier skirt by Monrow. This skirt is fun, flirty, and right on trend. Geometric shapes are hot, and this cute skirt has little triangles embroidered on each tier! This is perfect for summer – wear it to the pool over your bikini or out on the town with your girlfriends.
3. If you want to enhance your curves…
… this striped knit skirt from BCBG will do it for you. It has two secret powers: stripes and ruching, both of which are perfect for disguising any imperfections and making your shape look flawless! This one by Alexander Wang is even a little longer.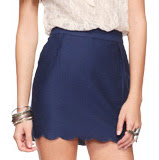 4. If you're girly…
…you should try this feminine skalloped skirt from Forever 21.The scalloped hem is flirty and the royal blue hue is classy. Perfect for a date night. To keep it feminine, look for lace or crochet like this BB Dakota skirt. Adorable!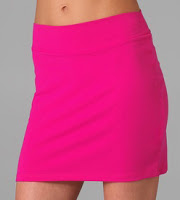 5. If you're bold…
…then go for bright colors like this
hot pink skirt
by Susana Monaco. You don't even have to pair it with a bland colored top – I say the brighter the better! Teal? Orange?
Go for it.
Wanna go cheaper? I own this
teal beauty
from American Apparel, but they come in seventeen lovely colors!
Now that we've assessed the skirts..
They key to pulling it off is what you wear on top. I love to wear batwing tops that are looser-fitting to complement the tightness of the skirt.
For example, I would put together something like this:

Or this:

If you want to wear a sleeveless top, I recommend one with ruffles or an asymmetrical hem.

I own the white one (pictured above) from Target, and wore it out last night.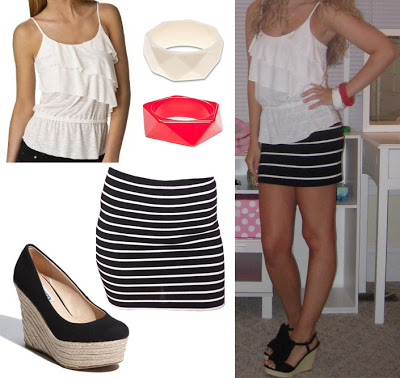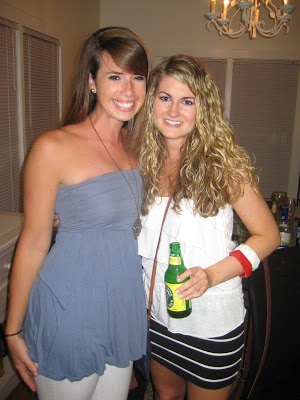 The great thing about the bandage skirt is that it can be worn all year long with the right top and the right accessories.. even in the cooler months!
Fall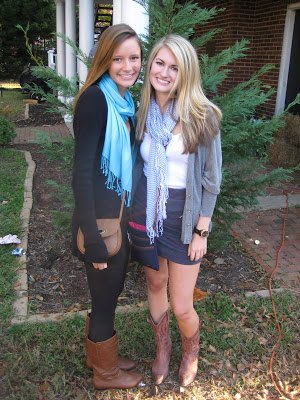 At a Carolina football game in November
Winter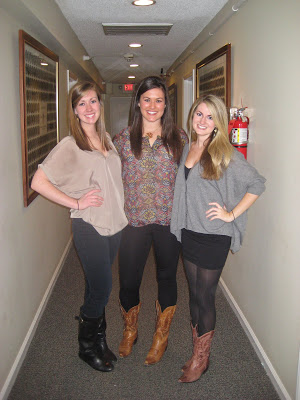 Before a band party in February
Spring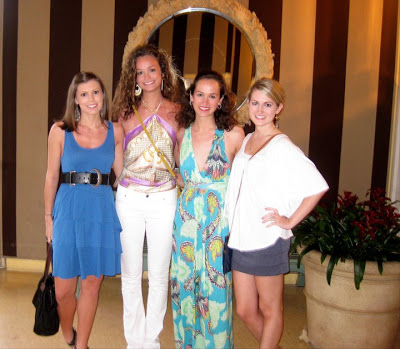 In Palm Beach for Spring Break '11
What do ya'll think about bandage skirts?
Love, Cait