Hey loves!
As some of you may know, I've been on a huge health kick lately. (I think it may have something to do with bathing suit season coming up!) I've been going to classes at the YMCA near my house and making a conscious effort to cut out sugar and incorporate more whole foods into my diet.
Today I'm sharing one of my favorite healthy snacks of all time. These Quinoa Pizza Bites taste completely indulgent (seriously… JUST like pizza!) but they are really freakin' healthy. Each one has less than 50 calories!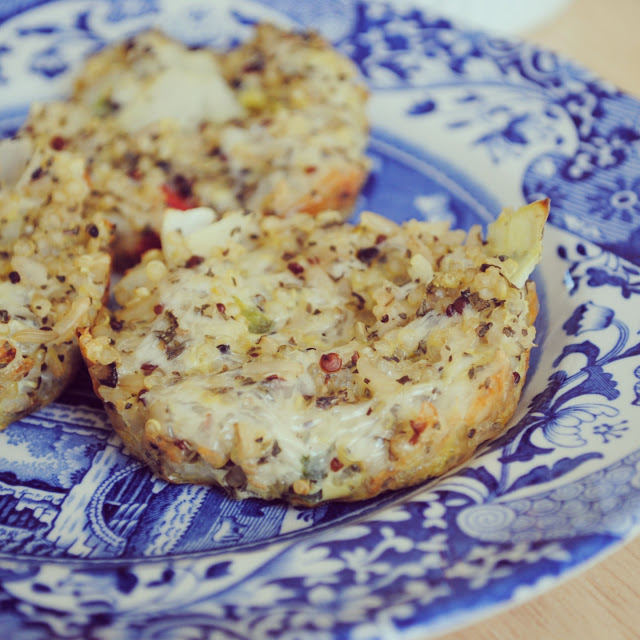 Healthy Quinoa Pizza Bites
Ingredients:
-1/2 cup uncooked quinoa (or a quinoa/brown rice blend)
– 1 egg
– 1/2 cup fat free shredded mozzarella
– 1/2 cup chopped onion
– 1/4 cup diced bell peppers
– 1 teaspoon minced garlic
– 1 teaspoon dried oregano
– 1 tablespoon dried basil
– Dash of salt
Instructions:
1. Preheat oven to 350 degrees.
2. Combine quinoa with one cup of water and bring to a boil. Once boiling, reduce heat and let simmer for around 15 to 20 minutes (or until the quinoa is tender and has absorbed most of the water).
2. Combine all ingredients in a mixing bowl until well mixed.
3. Spray a muffin pan with cooking spray and using a spoon, divide mixture evenly among muffin tins.
4. Cook at 350 degrees for 15 minutes or until golden on top.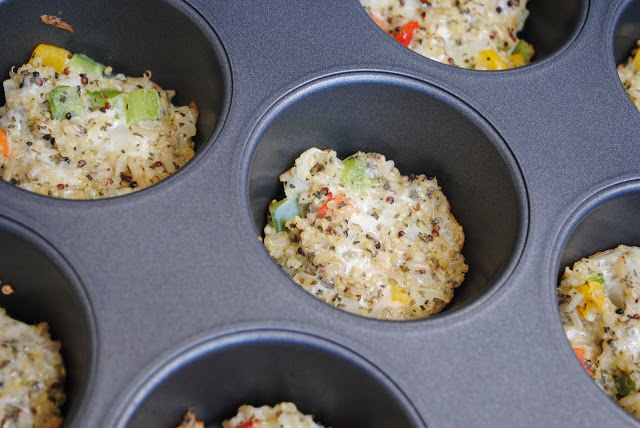 5. Let cool and dig in – don't forget the pizza sauce for dipping!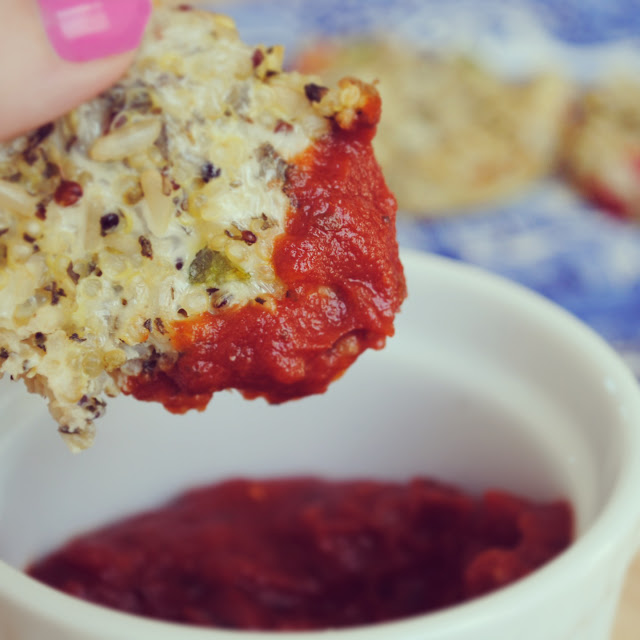 Nutrition:
(One serving. This recipe makes two!)
Calories: 285 • Fat: 4.7 g • Protein: 19.5 g • Carb: 39.6 g • Fiber: 6.2 g
This recipe makes up 12 pizza bites, which is quite a lot. You can refrigerate them and eat them later as a snack or a light lunch, and they really are amazing. I LOVE pizza, but it's not exactly a bikini-friendly food. These pizza bites taste just like the real thing – without all the guilt!
Love, Cait