Hi babes!
I have a regular post planned for tomorrow, but here's a fun guest post from Sara with David's Bridal, all about holiday style:


Hey Southern Curls & Pearls readers,


This holiday season is a great opportunity to wow anyone with a new look. Sequins, rich colors,
and cozy fabrics are three things that make this the best time of year to show off your fabulous
side. Don't forget, the holidays mean parties and parties mean lots of photo ops. Show your
friends and family how trendy you are this year with eye-catching outfits that are simple to
assemble.


Parties on the town make holidays a buzzing, exciting time. For a simple and chic look that suits
anyone, try a ruched cocktail dress in a dark color like black, navy or maroon. Surprisingly (or
maybe not),
David's Bridal
has quite a few cute ones. Pairing this outfit with large, icy costume
jewelry or a long silver necklace is a classic New Years look.
A simple, smooth sock bun is an easy way to look chic and effortless.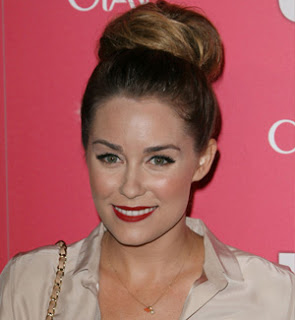 If you're going to a wild party and casual is more your thing, try metallic skinny jeans with a cotton cami and a leather mini jacket. A pair of grungy boots, some bold eye shadow, and some silver hoop earrings will top off your party-girl look.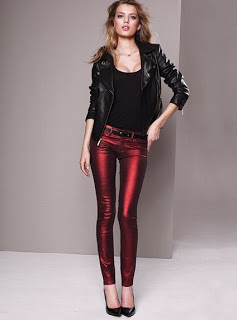 If you've got some family parties to attend, try a comfortable and sophisticated look this year; corduroy skinny jeans in a neutral color such as caramel, chocolate, or gray pair well with a simple sweater color such as deep red, plum, forest green, gold or silver. For a more dressy and fun look, try a knitted sweater dress and some black leggings. Any shoe looks great with this look, so don't be afraid to rock a comfy pair of flats!


Looking great this holiday season will be a total breeze! You'll be the life of the party and feel great. Have a great holiday season!
Thanks Sara 🙂 Are you guys going to any holiday parties? I've already been to a few… but I have a tacky Christmas party to attend on Friday and I'm pumped.
Stay tuned for tomorrow… I have a fun post planned!
Love, Cait