Happy Mother's Day!
Whew – this week has been a long one. Between exams and moving out I haven't had any time to post! I finished my last exam Thursday and was able to come home Friday morning. Since then I've been hanging out with some friends, unpacking, laying out by the pool, and getting ready for Mother's Day. Since I don't have much money, I decided to do something crafty this year. (I love crafts, don't you?!) Although, I may have gone a little craft-crazy. I'll show you and let you decide!
Before I tell you what I've made, you need to know one thing about my mother: she loves plants. There's a room in our house that she has reserved specifically for her plants! You name it, she has it. So as for my first gift… I saw this pretty red watering can at Home Depot, but it looked a little plain: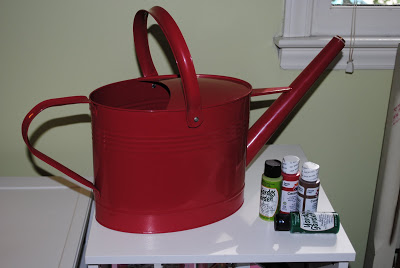 Lonely little watering can
So I had the idea to paint it! I picked up some paints and found this picture online: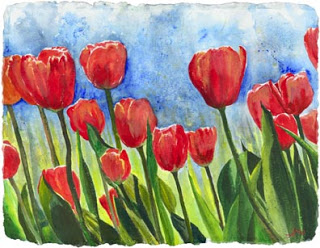 Tulips!
So I went to town on the watering can, making my own changes to the picture, and here's what I came up with: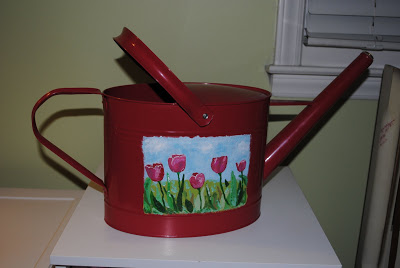 The finished product
Then I realized I still needed to get her a card! My mom has been talking about starting an herb garden for ages, so when I found this card idea from Martha Stewart I knew I had to do it. I bought pretty paper, stickers, and herb seeds to make the card. The only other thing I needed was scissors and glue stick.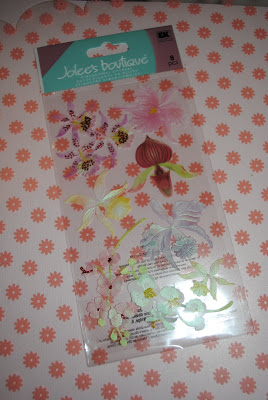 Stickers and paper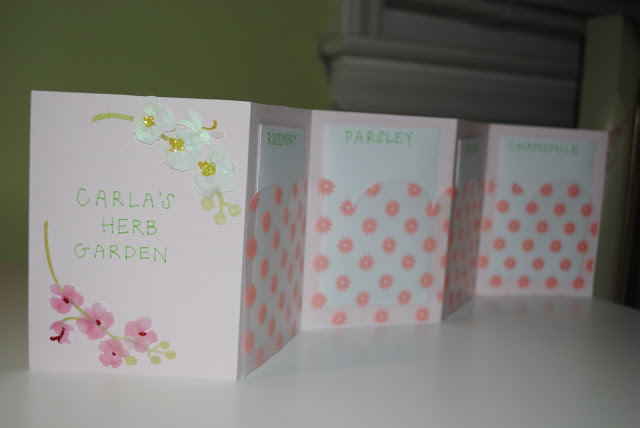 The finished product
I also picked up this Veggie Tales gardening kit (Anyone remember "Ohhh where is my hairbursh"??)
And performed a makeover on it as well..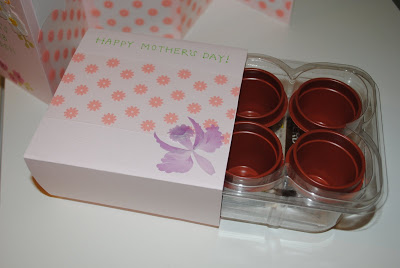 The little pots are so cute!
And ta-dah! A mother's day card and gift all in one – so she can create her own herb garden!
I hope she likes it! I'm definitely wiped now. My pj's are on and my bed is calling my name… My dad, brother and I are getting up super early (7:30 a.m.) to make my mom WAFFLES! I even got chocolate chips and powdered sugar to put on them, because honestly, who can eat waffles without the sweet toppings? I can't. We're also having a lunch at my house and my grandparents, aunt and uncle, and cousin are coming over. Aftwerwards, I'm headed to the Quail Hollow golf tournament in Charlotte with one of my best guy friends. Speaking of the golf tournament, I still need to pick out an outfit – whoops.
What did you get your mom for Mother's Day? Any big plans?
Love, Caitlin