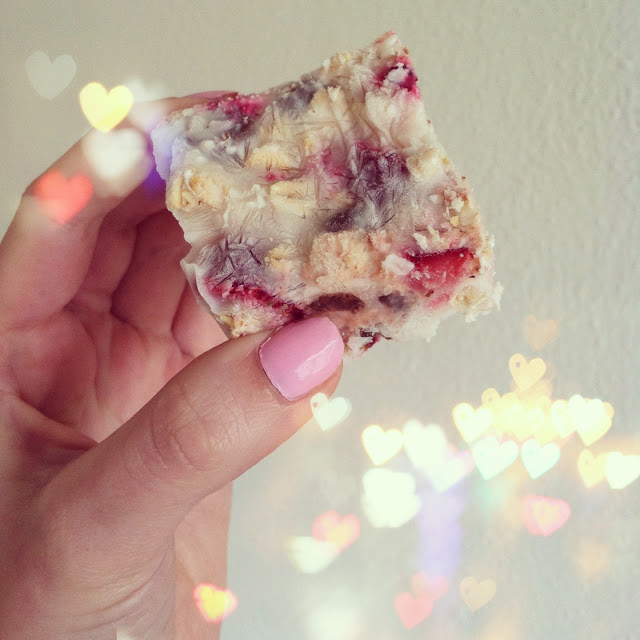 As the temps warm up outside, I always find myself craving a cool treat. Enter… frozen yogurt bars. These are super healthy, packed with protein and make the perfect breakfast or sweet treat for your taste buds. I let these freeze overnight, had a couple for breakfast and one after lunch as well. They're extremely addicting!
Frozen Yogurt Bars
Serves 16
Ingredients:
– 2 cups Greek yogurt (I used Chobani 0% vanilla)
– 1 large banana, chopped
– 3/4 cup strawberries, chopped
– 1/2 cup chocolate chips
Directions:
1. Mix all ingredients in a large bowl
2. Line a brownie pan with aluminum foil, then pour mixture into pan
3. Cover with saran wrap and place in freezer
4. Once frozen, let thaw for ten minutes and cut into 16 bars
5. Store in an air-tight container in the freezer and be sure to thaw for a few minutes before you eat 🙂
Each frozen yogurt square comes out to around 80 calories and 4 grams of protein.
The best thing about this recipe? It's completely adaptable. You can really add whatever you like to these! Crushed pineapple, cherries and chopped almonds would all make great additions. I definitely plan to make these again with different ingredients.
What ingredients would you add?
Love,
Cait