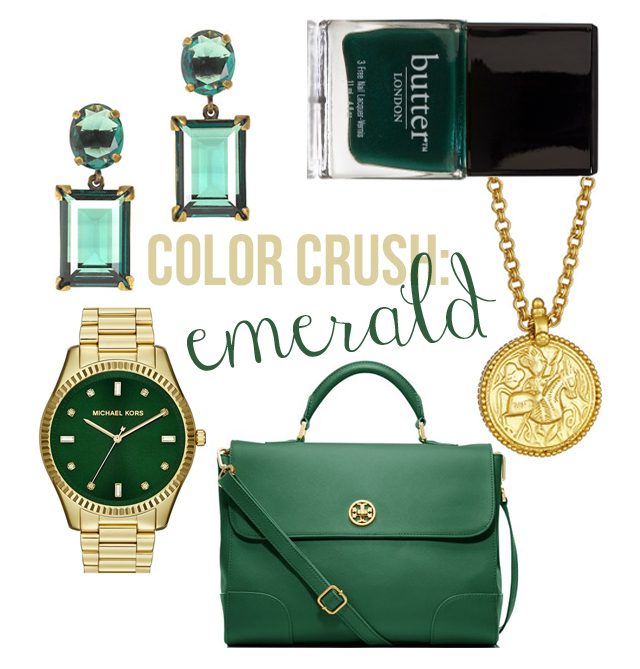 These cooler temps we've been experiencing lately in South Carolina have got me craving fall (and fall clothing/accessories). I'm currently crushing on the color emerald – the perfect fall color, but even more stunning when paired with gold! I have been saving up my money in order to make a few big purchases for fall. I'm trying to decide between a new watch, a leather bag or some Tory Burch boots! I love, love, love the new Michael Kors emerald watch. Doesn't it just scream chilly nights and fall leaves? Same with that gorgeous Tory bag. Sigh.
On another note, I've already found my signature fall drink at Starbucks… the marble macchiato! I tried one for the first time this morning and was instantly hooked. It tastes of espresso, chocolate and white chocolate and is absolutely amazing. The next chilly day that comes around, promise me you'll try it!
Happy Monday, loves!