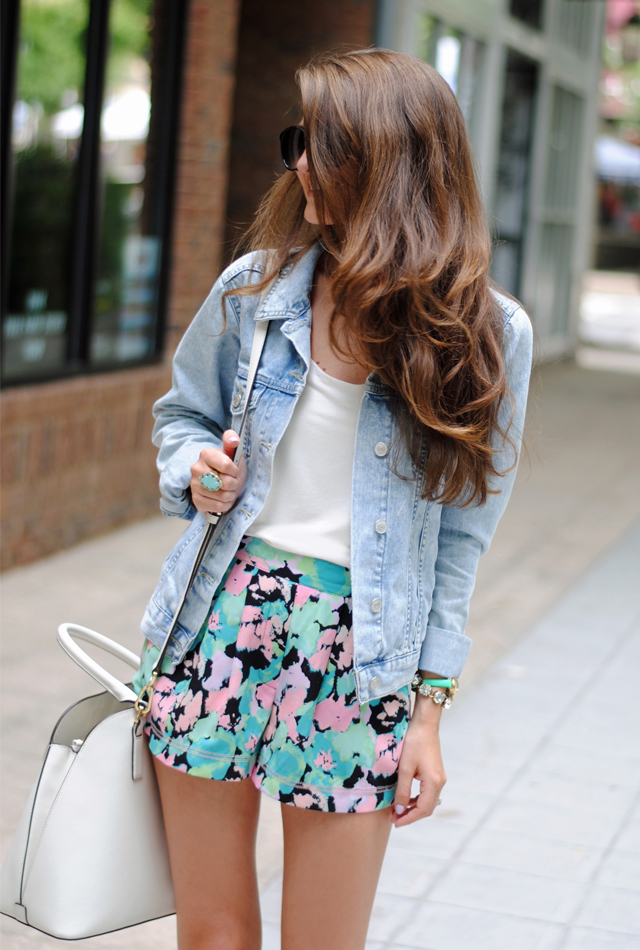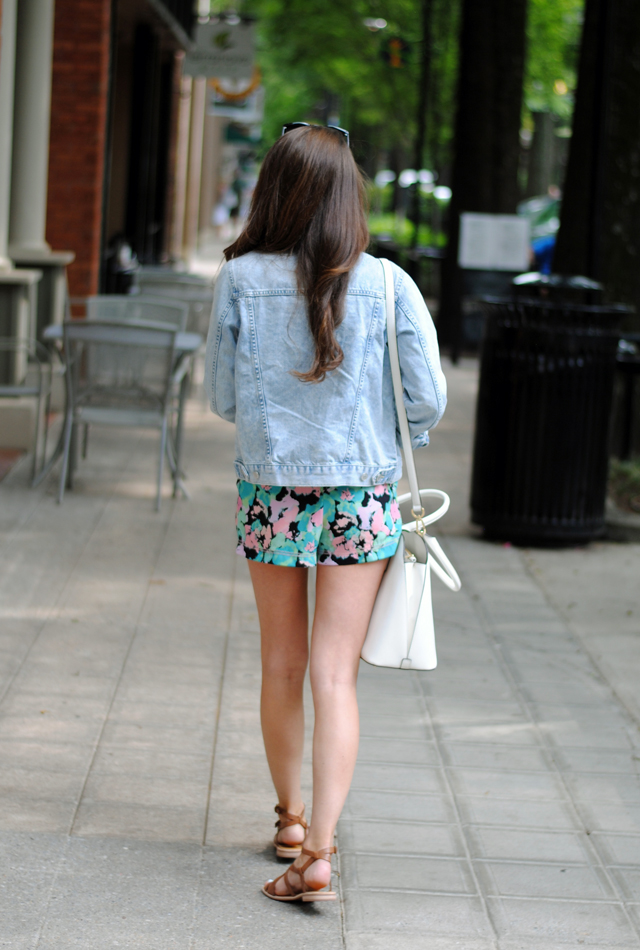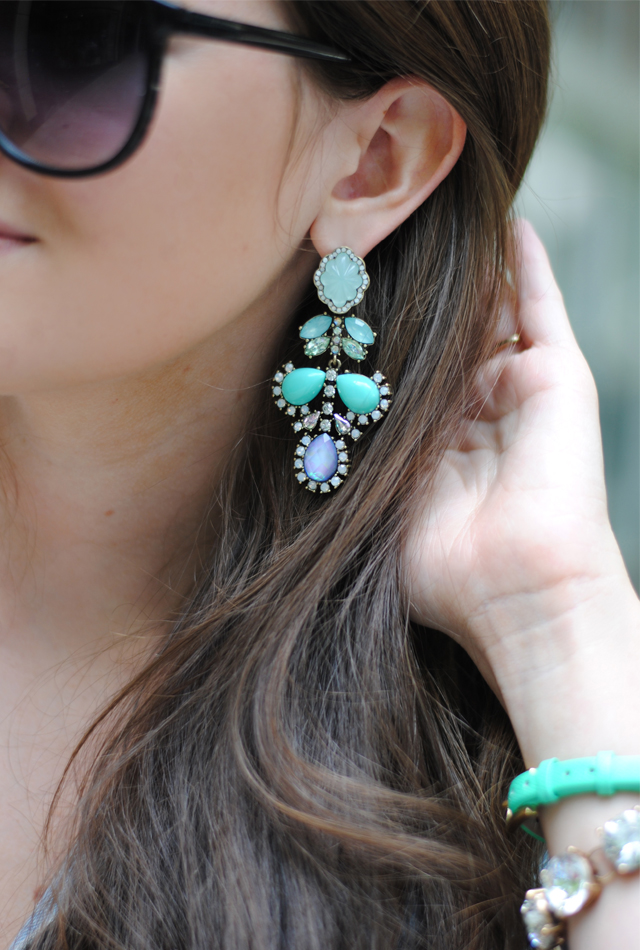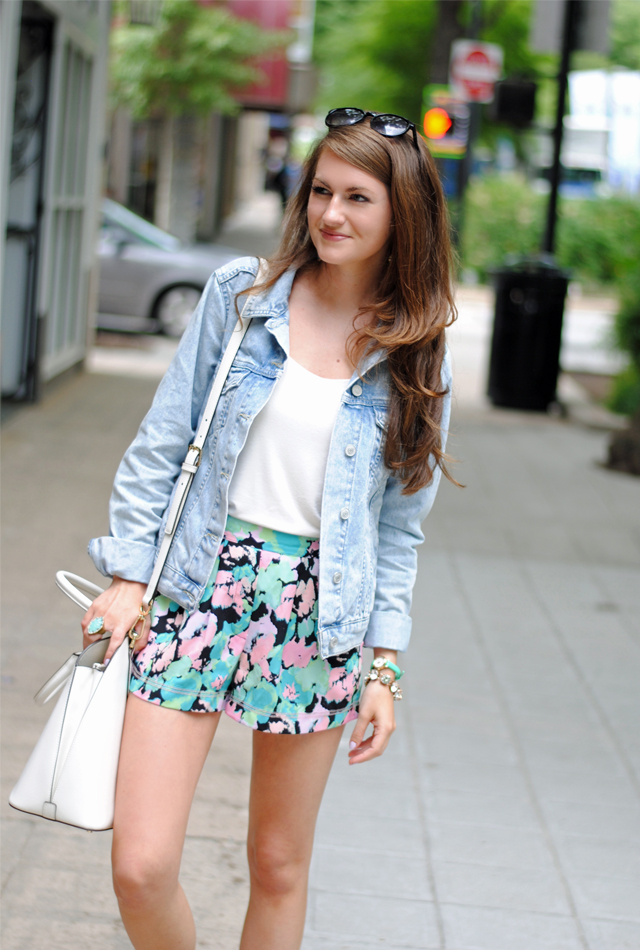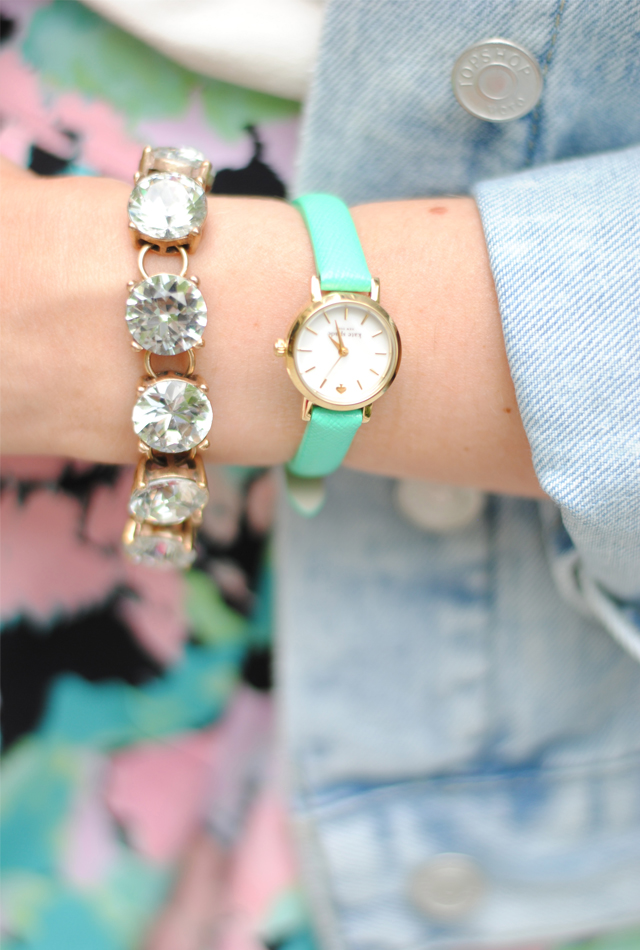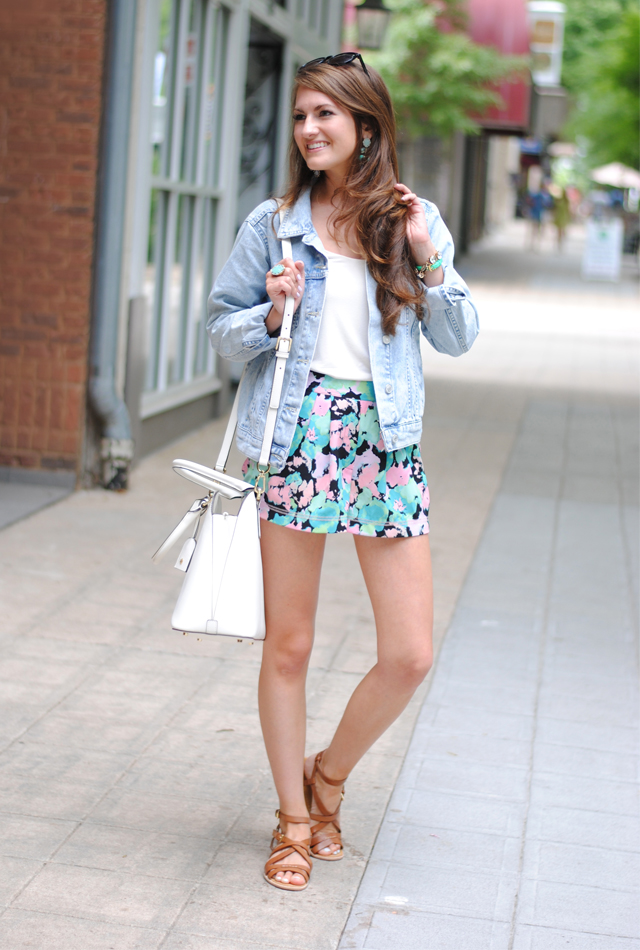 Turn on your JavaScript to view content
Happy Friday, loves! I wore this outfit yesterday for a road trip from Atlanta back to Charlotte.
These floral shorts
from L.Mae Boutique are so bright and colorful, I can't get enough of them! And they are really comfortable for a car ride (and they don't wrinkle! woohoo). It looks good without the
denim jacket
too, but I was chilly from being in the car air conditioning all day.
True to my word, this really is the week of giveaways. You've seen me wear Chloe + Isabel jewelry a lot, but my favorite out of the whole line is the seascape collection, especially the seascape ring. Doesn't it just remind you of ocean waves? It is gorgeous in person – such a pretty blue, almost turquoise color. And today, Kristin with Chloe + Isabel is giving away one of these rings to a lucky reader!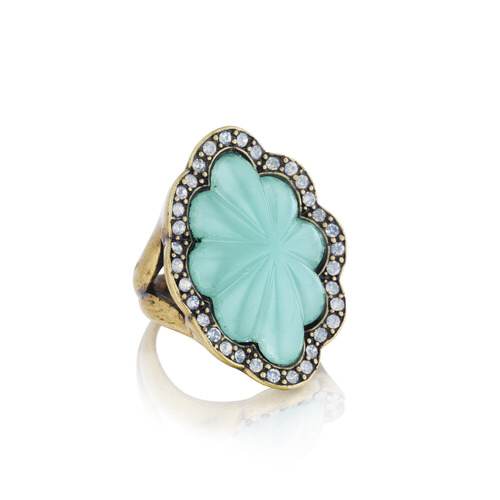 The past few weeks have been really busy for me (a lot of time spent driving), so I am looking forward to doing a big, fat NOTHING this weekend! Besides laying out by the pool, that is. Sometimes a weekend full of nothing is just what a girl needs! Hope everyone has a great weekend 🙂