I don't know about you guys, but when I get up in the morning the last thing I want to do is spend an hour preparing breakfast. Heaven knows I need my sleep (if I don't get enough beauty sleep, well, it's not a pretty sight!).
But speaking of beauty, this Avocado Egg Bake is a beautiful thing. Not only is it incredibly easy to throw together, but it's super nutritious – made of two superfoods guaranteed to make you beautiful from the inside out.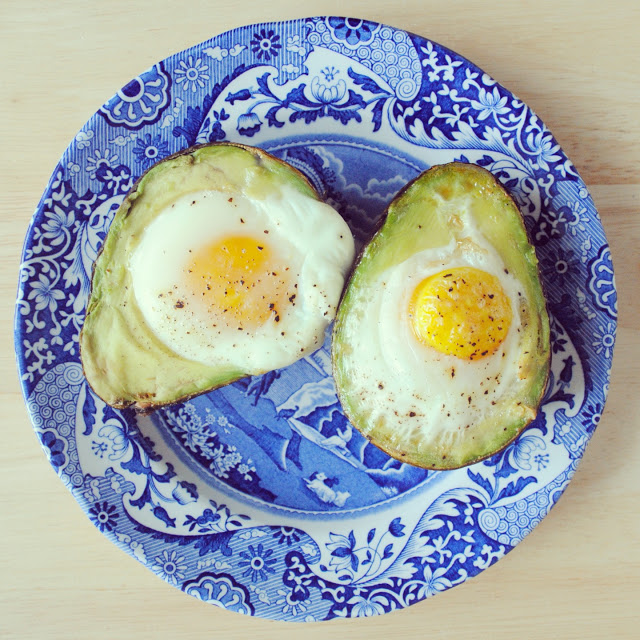 Eggs are loaded with muscle-building protein (6 grams per egg) and a great source of omega-3 fatty acids which play a crucial role in brain function. They're also rich in iron, phosphorous, selenium and vitamins A, B12, B2 and B5, among others.
Eggs are also a slimming food – they're extremely satiating and will make you feel full for hours!
Avocados are packed with vitamins, fiber and monounsaturated fat (the good kind of fat) that protects your heart from disease and improves cholesterol levels. And it really is a beauty fruit – it's known for its anti-aging properties. The D-manno-heptulose sugar found in avocados can actually prevent wrinkles and skin aging. Not to mention avocados are just plain dee-lish-ous!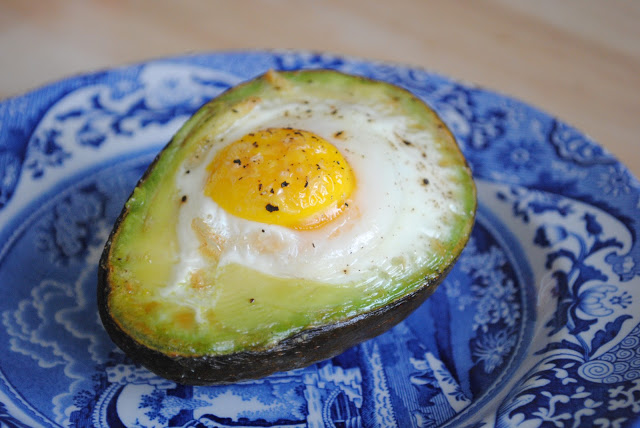 You will need:
1 avocado
2 eggs
Salt and pepper
Desired toppings (I love Frank's hot sauce!)
Instructions:
1. Preheat the oven to 425 degrees
2. Cut the avocado in half and remove the pit (
here's
a good tutorial)
3. Using a spoon, make a wider hole in the avocado so the egg will fit
4. Crack an egg into each half and sprinkle with sea salt and pepper
5. Place in the oven and bake for 15 to 20 minutes
Let me tell you, the texture and flavor of warm, runny egg and avocado together is simply ahhh-mazing.
Feel free to experiment with the toppings. I love hot sauce, but I also envision this with bacon bits or a little bit of salsa on top. If you try a delicious combo, be sure to tell me cause I'd love to know 🙂
Love, Cait