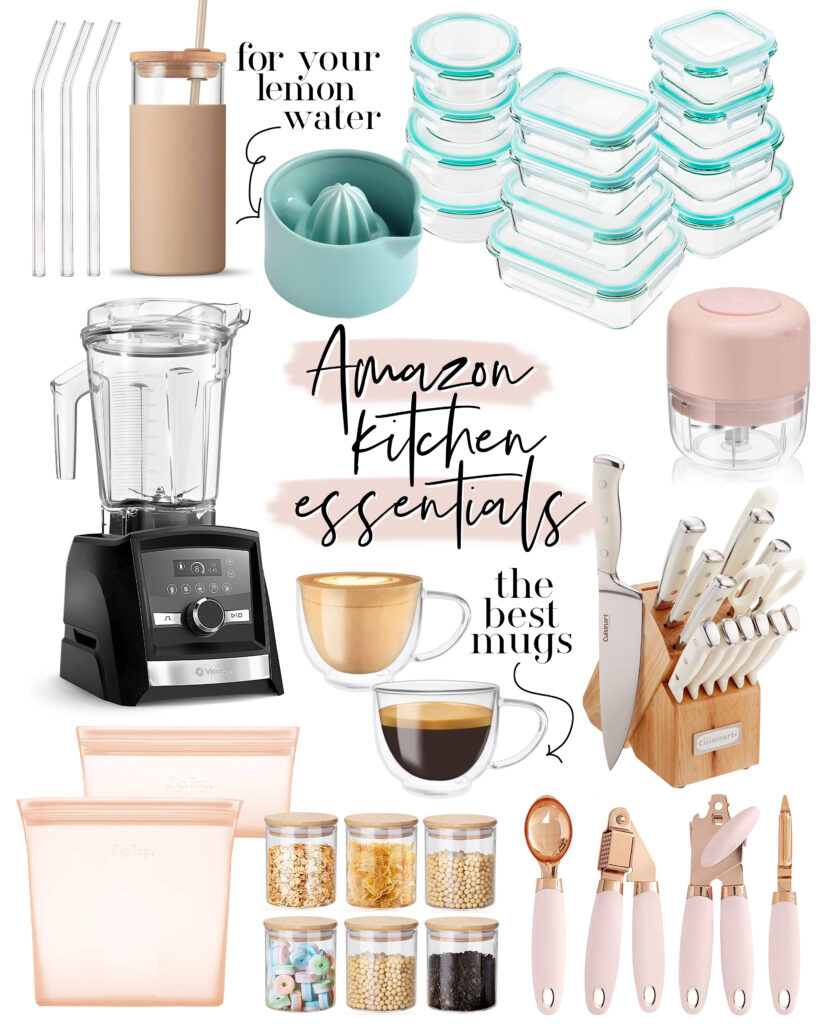 glass straws // glass tumbler // lemon juicer // glass food storage containers // Vitamix blender // vegetable chopper // glass coffee mugs // Cuisinart knives // reusable storage bags // glass jars // stainless steel utensils
Today I wanted to round up some of our most-used kitchen items… all from Amazon! You've probably already seen a lot of these on my instastories, especially our Vitamix blender – that is without a doubt my #1 kitchen item! I use it for making smoothies, dips, sauces, even soups (it's so powerful that the friction actually heats and cooks the soup). We also love our glass food storage containers since we try to avoid ALL plastic in our kitchen! These containers are great for meal prepping or storing leftovers. And I can't get through this post without mentioning these Cuisinart knives – they look beautiful sitting out in our kitchen, AND the knives are actually really high-quality. We've gotten so much use out of this set, the knives have stayed sharp for two years now, and we also love having a pair of scissors that's easily accessible as well.
LMK if you have any kitchen favorites from Amazon!