I. Love. Caramel.
How it tastes in brownies, as the flavor of my frappacino, as the color of a pea coat…
everything about it.
Which is why I'm extremely excited that caramel is one of the hottest hues for Fall 2011.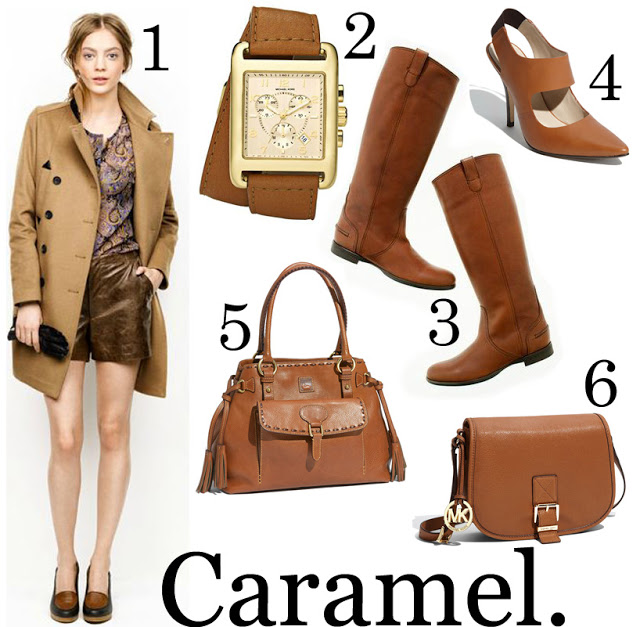 With tax-free weekend coming up and back-to-school shopping around the corner, I encourage you to keep your eye out for caramel-colored pieces.
You don't need to go crazy, just pick one or two nice items that will last you all of fall and winter…
such as a nice pea coat, a leather bag, or caramel colored boots.
When I said this post was about all things caramel, I really wasn't lying.
I'm getting my hair done on Saturday (colored and cut).
I've kept it blonde for as long as I can remember, but I'm thinking of going for a more honey, caramel color this time.
What do you think?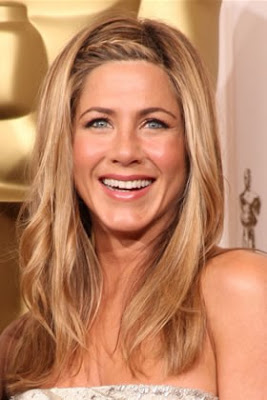 I love Jennifer's hair color in this picture.
And finally… the reason why I'm starting my diet tomorrow: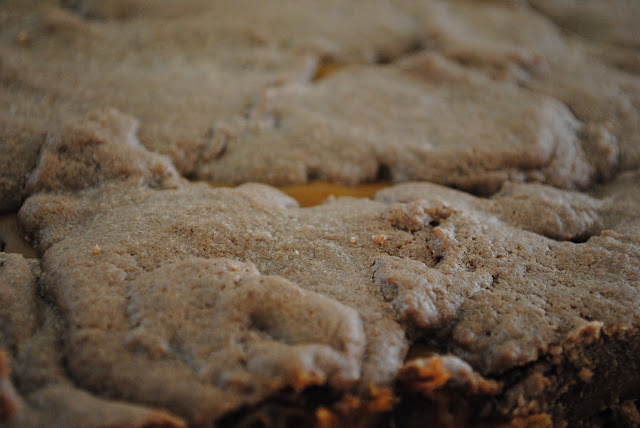 Caramel brownies made with german chocolate cake mix.
My friend and I were at Target last night and made a decision to buy all of the ingredients and make these. They're absolutely divine, a caramel heaven if you will.
Ingredients:
1 package Kraft caramels (14 oz.)
2/3 cup evaporated milk
3/4 cup butter (melted)
1 cup semi-sweet chocolate chips
1 package German chocolate cake mix
Directions
Melt one package of Kraft caramels and 2/3 cup evaporated milk on the stove.
Separately, mix together German chocolate cake mix, butter, and evaporated milk.
Spread half of the cake batter into a greased pan and bake for 6 minutes at 350 degrees.
After it's done baking, sprinkle 1 cup of chocolate chips over brownies, then pour the melted caramel on top.
Press the other half of the batter down on top of the melted caramel.
Continue to bake at 350 degrees for 15-18 minutes.
I ate these for breakfast this morning…. (oops). Can you say caramel overload?
Anddd I'm starting my diet tomorrow. No joke.
Hope everyone is having a wonderful Thursday! I loved hearing about all of your favorite beauty products from my last post! 🙂
Love, Cait