Well, it's official, you guys! I'm 21!
I wanted to give you a quick update on my weekend, because it was an exciting one. Friday was the big day. After a long day of class and interning, I was ready for some fun!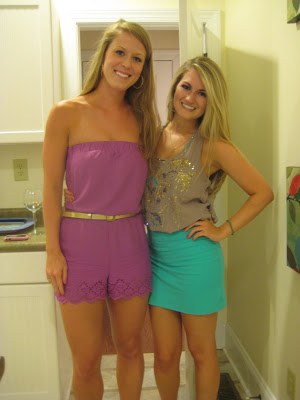 My friend Audrey and I
My friends came over to my house to get ready and celebrate with me!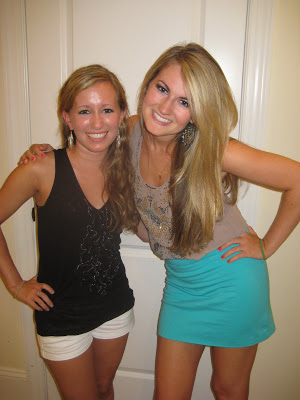 Love you Kels!
The night was perfect with a trip to
Top of the Hill
, more commonly known as "Top O," so that I could order my first drink! TopO is notoriously strict on ID's, so it felt so great to finally be able to get in!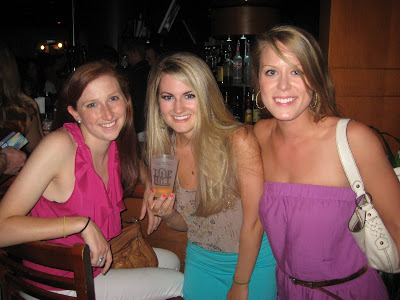 At the bar
Saturday, I drove home to celebrate with my family. My parents and grandparents took me to
P.F. Chang's
, one of my favorite restaurants! (Sesame chicken, anyone?) I was excited to wear my "birthday skirt" to dinner. This is what I paired with it: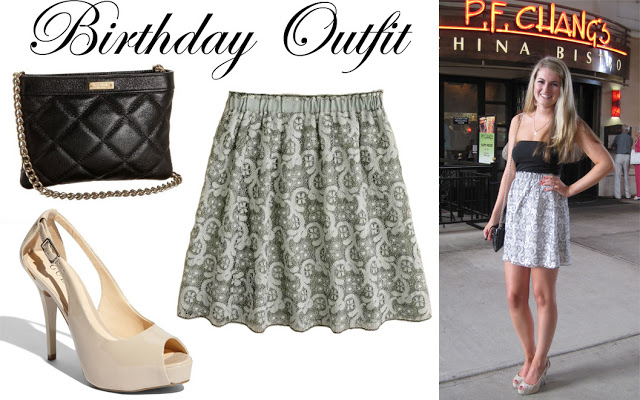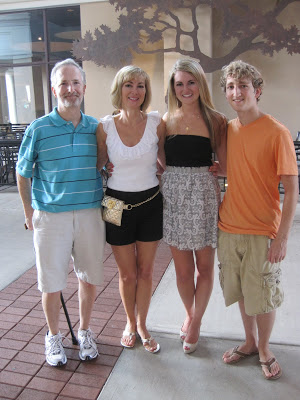 My wonderful family!!
Afterwards, my family threw me a "Carolina Princess" themed party. It was hilarious… my dad and brother dressed up in button-ups and bow-ties (a Carolina classic). And I loved the color scheme.. Carolina blue and light pink!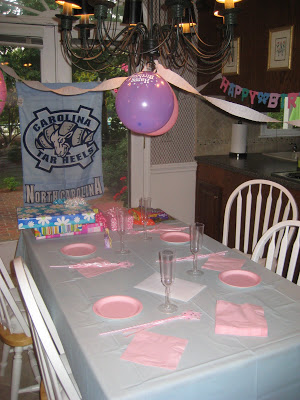 They also got me a beautiful cake.. complete with a wand and princess crown to wear!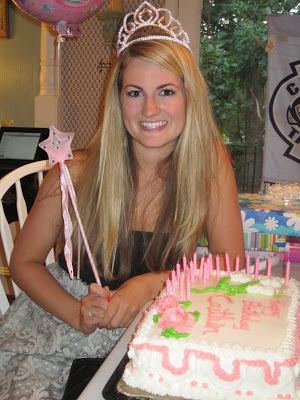 After cake, it was time for the best part.. opening presents! And let me just say, my family really spoiled me. Yes, they bought me some great presents, but even more than that, they put so much thought and effort into my birthday to make it a special day. I love you guys so much, and it's because of ya'll that I had such an amazing birthday!
I have a huge project due on Tuesday, but afterwards I will be able to post more regularly. I've been so busy with work stuff that it's been hard to find time to blog lately. I miss it! I promise I'll be back soon, though. 🙂
Hope everyone is having a great weekend!!
Love, Cait