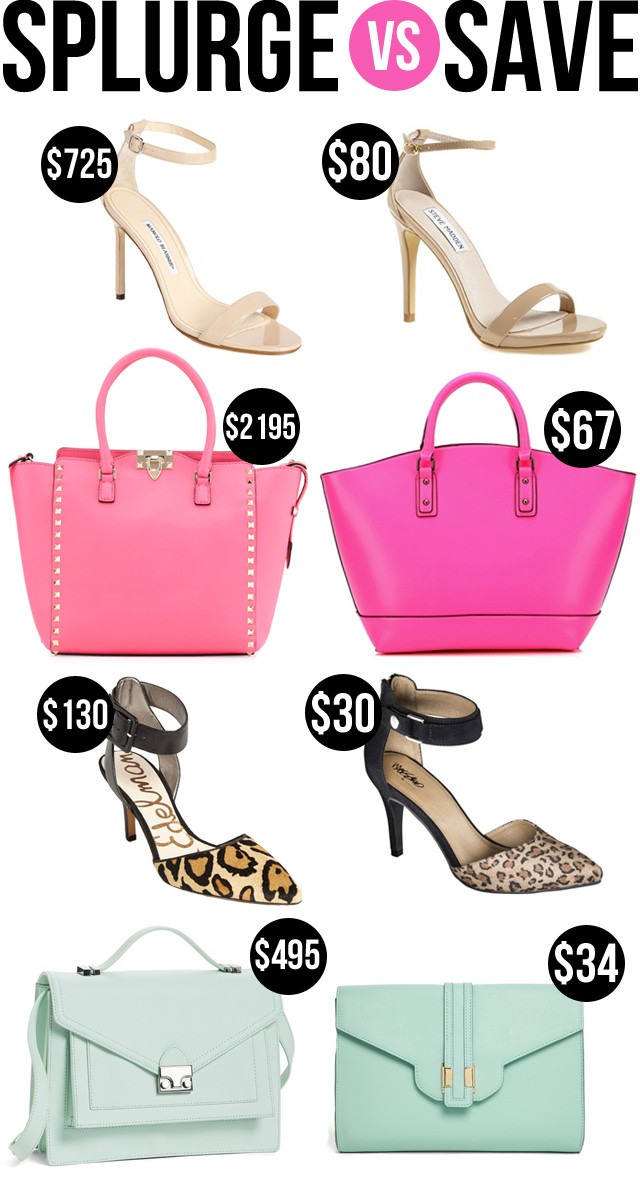 (Psst. Click on any item in the above picture to immediately be directed to the product page!)
I've got a problem, you guys. My problem is that I have
champagne taste
on a
beer budget.
That's right. I can't help it that I have expensive taste (and no money)! Since I have been trying to stick to a budget lately, I'm hanging on to my savings account by finding less expensive alternatives to the designer products I love. Take, for example,
this hot pink Valentino bag
I've had my eye on for ages. This 23-year old cannot afford a $2,000 bag! I can, however, afford
this under $100 alternative
, which is just as cute and just as bright.
I feel like I may be coming down with a cold, so I'll be taking it easy today. You can bet that Starbucks hot chocolate, a new Essie polish and lots of Emergen-C will be in my immediate future. Hope you all had a great weekend!
SHOP THE POST: